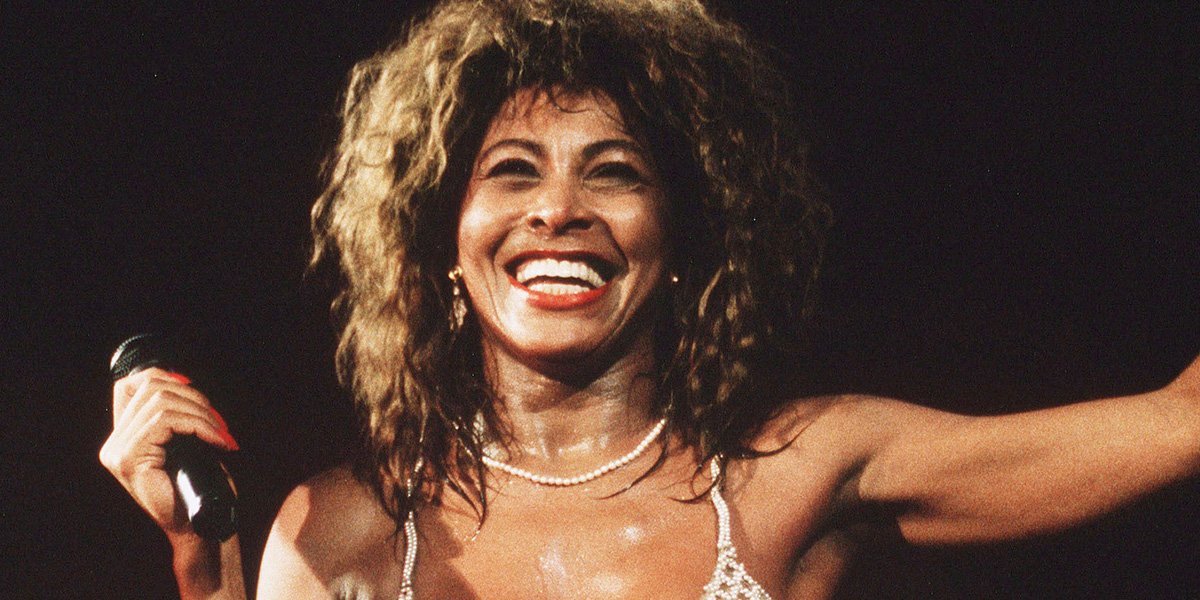 Tina Turner performs at Wembley Stadium in London, 1990 (Dave Hogan/Courtesy of Getty/HBO)
Tina enables Tina Turner to take control of her own story one more time, with an intimate documentary of a life marked by trauma and abuse.
---

Whenever we find out that a person we love has endured years of abuse, our immediate reaction is often shaped by a need to show that person — be it a friend, an acquaintance, or even a stranger — our support. We are shocked by all the harrowing, disturbing details of a life marked by trauma, even more so if we've gone through similar experiences ourselves. And so, our wish to show support is often replaced by our need to share our own story, letting the victim know that they're not alone while, at the same time, finding the strength to put our own harrowing past to rest. But when the abused is a cultural icon whose very identity has been projecting strength to thousands of people around the world for years, this process is amplified. The trauma is all the world wants to talk about, no matter how many years have gone by. Even though the celebrity in question has bravely managed to put it all behind, and inspired others to do the same, the truth of the matter is that freedom comes with an aftertaste when it's "the worst part of your life" that becomes an inspiration for others.
Longtime collaborators Daniel Lindsay and T.J. Martin's (LA 92, Undefeated) latest documentary, Tina, made with the full cooperation of Tina Turner, offers an intimate look at an artist who lived a life of torture and abuse, brainwashed and controlled by a man, and who, at the same time, projected an image of freedom and resilience to millions of fans. Most of them are probably already aware of the harrowing details of the artist's relationship with abusive musician Ike Turner, first revealed in an interview with Carl Arrington, music editor of People Magazine, in December 1981, and later explored in Turner's 1986 autobiography "I, Tina", then in 1993 biopic What's Love Got to Do with It? – a film that the singer refused to watch and that, according to many, depicts several scenes in a fictionalized way. Since then, Turner has spoken about her past in several interviews and in her second memoir, "My Love Story" (2008). Phyllida Lloyd's (Mamma Mia!) "Tina: The Tina Turner Musical" is also currently telling her story on Broadway, the West End, and more theatre stages around the world.
So, with so many comprehensive, Turner-approved, "untold" stories of the singer's life currently available to the public in many different mediums, can there really be anything that hasn't been told yet? More importantly, did we really need a film that once again confronts Tina Turner's traumatic past – a past that the singer herself wishes be put to rest?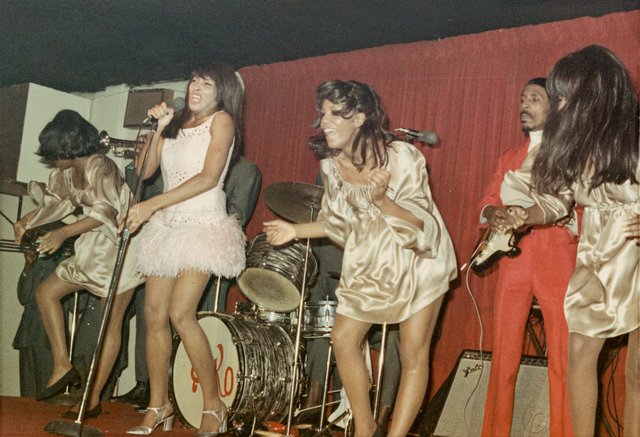 Though Tina is unlikely to hold new revelations for those who have already read about Turner's past on any of the sources cited above, my answer is still a definite yes. Directors Lindsay and Martin succeed in the remarkable task of capturing the many sides of the artist with empathy and grace, without sugarcoating nor sensationalizing her tragic past, but letting Turner tell her own account of a "terrible" life that was often "unlike [her]", as the singer herself puts it, and that, even if she doesn't like talking about it, belongs to her nonetheless. As husband Erwin Bach observes, both "Tina the Musical" and "Tina the documentary" are, after all, a way for the singer to gain closure, and the film certainly does seem to have finally released her from a very public and painful past.
The journey portrayed in the movie, which appropriately begins with a clip of the performer singing "Ask Me how I Feel", dates back to the 1950s, when Tina and Ike Turner first met, and focuses on the different stages of the singer's life. We witness the start of her career, as well as what she describes as the "foundation" of her love story with her former partner. Soon, the film takes on a different direction, with matter-of-fact accounts of the "life of death" lived by Turner, and we learn of the abuse she endured in all its chilling, disturbing details. And so we find out that "the woman who taught Mick Jagger to dance" might have presented herself as a confident, carefree performer with a larger-than-life personality, but, underneath her stage persona, she was really just a twenty-two year old girl living a life where "the goodness didn't balance the bad", and constantly dealing with feelings of despair, shame, fear, guilt. We learn of the methods of torture, the brainwashing, the lack of freedom that came from having been controlled by a man to such an extent that she didn't even get to choose her own stage name.
But Lindsay and Martin never let Ike Turner take control of their documentary, quickly turning their attention back to Tina. We find out about her childhood, and how she was suddenly "stuck with becoming independent" from an early age, and learn of her discovery of buddhism. We listen to her vivid, goosebump-worthy account of when she gathered the courage to leave her former parner and took control of her own life, staring with her stage name, and we are right there with her when she picks up her suitcase and leaves. As Tina: The Tina Turner Musical's writer Katori Hall puts it, "you gave me this name, but watch what I build with it": Tina shows us just how much the singer built on her own, first finding a manager, then becoming a rock n' roll icon and finally taking control of her own performance, and enables us to be right beside her as she does it all.
See Also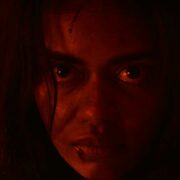 Though the film has some pacing issues and features many lengthy audio interviews that ask you to listen closely while looking at objects and corridors, it needs to be said that Tina also does contain a lot of archival footage, including clips of live performances, pictures from the singer's past, as well as interviews — some older, some more recent — with an impressive number of personalities, from journalists, authors and screenwriters to tour managers, record producers, backup singers and dancers, friends and family members. Not only that, but the documentary also features past interviews with the late Ike Turner himself, enabling us to hear his side of the story and adding one more piece to the puzzle that was, and still is, Tina Turner's life.
That said, what makes Tina so easy to watch is the very much tangible presence of the singer herself, who doesn't shy away from delving into her past with honesty and insight, and whom we can't help but sympathise with from the very first moment she starts talking about her life. "I lived a shameful life", Turner says, not long after the film starts, "and I found a way to live with it by just being ashamed". In Tina, Turner finally puts all these years of shame behind her, taking full control of her own story and finally (hopefully) getting some much-needed closure. And that, alone, makes Tina an important watch.
---
Tina is now available to watch on digital and on demand.