This Much I Know to Be True (Review): A Sonorous Reunion of Brilliant Minds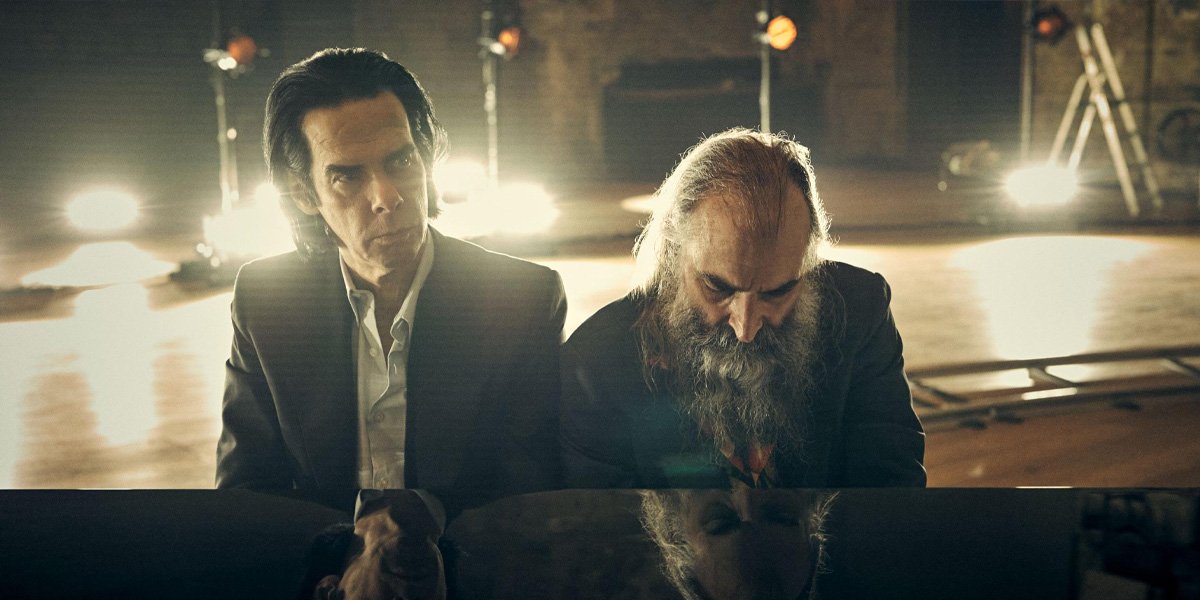 Nick Cave and Warren Ellis This Much I Know to Be True (Charlie Gray, Bad Seed | Trafalgar Releasing)
This Much I Know to Be True marks a reunion between competent minds, delivering a beautiful concert-documentary that showcases the brilliance of Nick Cave's lyrics.
---

In 2016, New Zealand-born Australian film director Andrew Dominik (known for the films The Assassination of Jesse James, Killing Them Softly, and Chopper) reunited with Nick Cave and his band, the Bad Seeds, to make the documentary One More Time with Feeling. What was the reason for this reunion? To film the live recordings of their sixteenth studio album, "Skeleton Tree," in the wake of Cave's 15-year-old-son Arthur's tragic death. In that documentary, you could sense the dread lurking from each played note and lyrics said, almost as if there was a haunting essence creeping around the studio. It's a fascinating watch; in my book, one of the best and most heart-breaking concert docs of this modern era. Although the record dealt with the themes of loss and death, most songs were written before the tragedy. As Pitchfork's review of the record says: "Nick Cave has always played with death. Now, he confronts it." and "It's a record that exists in the headspace and guts of someone who's endured an unspeakable, inconsolable trauma."
With the pain in hand and the lyrics somber, Cave pours the pain away track after track, from the beautiful "Girl in Amber" to the avant-garde "I Need You". It is always a haunting yet captivating experience watching such a master musician do his craft, especially during a time of sheer vulnerability, since he's being so open and vulnerable with the listener and viewer. Five years later, amidst a raging pandemic, Dominik gets together with Cave and his longtime bandmate, multi-instrumentalist Warren Ellis, who can be considered a genius, once again with a new concert documentary called This Much I Know to Be True. This time around, the doc follows their creative and personal relationships as they bring the songs from their most recent records, "Ghosteen"and "Carnage," to life. One of the reasons I was highly anticipating this documentary was the songs on these record's tracklist. I was very interested to see which songs he was going to perform from "Ghosteen", aka. my "salvation" during these challenging pandemic times.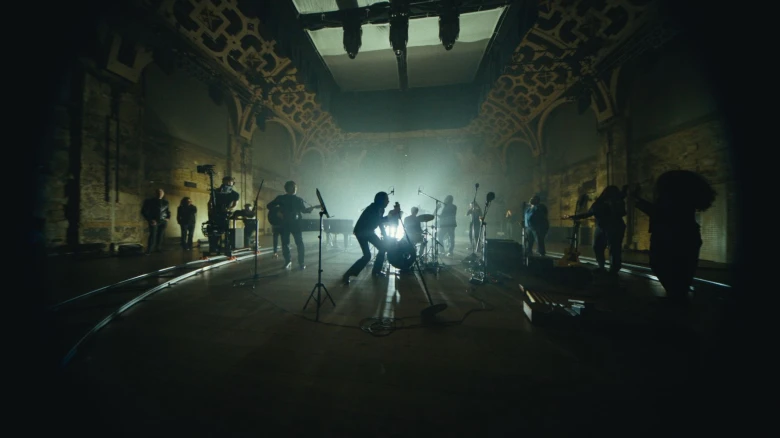 That record has a subdued dose of sadness with the purpose of showcasing the beauty of life itself – the splendor of the world and how we are sometimes blind to see it. It made me think about the little things in life that one enjoys – those very same things we couldn't enjoy anymore during lockdown. At a time when the world felt like it was covered in the color grey, and you couldn't see the magnificence of it all, Cave's lyrics were my form of escape for a good majority of those shaded moments. "Carnage", on the other hand, is more of a meditation of spiritual salvation in a time of both physical and mental destruction, which helped to do as stated; assisted me to seek concentration and focus so I could get out of those bad spots. Unfortunately, This Much I Know to Be True also comes with a saddened overture of sorts, as singer-songwriter and frequent Bad Seeds and Birthday Party collaborator Anita Lane passed away a few months before filming started. Even though she wasn't involved during the two records captured, there is a pained atmosphere in Dominik's documentary once again. Strangely, tragedies follow these arrangements between the acclaimed musicians and the director.
The documentary begins with Cave demonstrating a series of ceramics that tell the story of the devil and how his life transgresses through multiple events in 18 figurines (inherits the world, his first love, takes a wife, as well as sacrificing the child). There is no specific explanation as to why the songwriter is doing these figurines. However, you could interlace them with the themes of his last couple of works. When he finishes demonstrating the figures to Dominik, it transitions to a performance of the second track out of "Ghosteen", "Bright Horses", a song that is as beautiful as it is haunting and grave – exploring the mundane reality of life. "Everyone is hidden, and everyone is cruel," Cave quotes intimately in the second verse of that song – a nihilistic verse that juxtaposes the introductory story of the evil fiend.
As it goes through the different ravishing recordings of both records, there are short interactions between the bandmates that explore their creative and personal relationship with each other. There are quick talks about past recordings from the 90s and early 2000s, the minor quirks or features that annoy each other, as well as what they are doing at that moment in time (like Cave creating his statuettes). These conversations are not as interesting as the ones in Dominik and Cave's previous venture, except for the story of the devil. Yet, they are still quite enjoyable because the bandmates are truly intelligent and insightful. The exchanges between the artists are intertwined with stunning performances, one of them featuring the lovely Marianne Faithfull. Unfortunately, there aren't many special guests this time around, primarily because of the pandemic. Earl Cave makes a brief appearance, but other than that, there are no further speakers, unlike the previous doc where Susie Bick, Else Torp, and George Vjestica popped up.
I would have liked them to have brief appearances, but I understand that the current circumstances wouldn't have allowed it. During the recitals, Dominik and the crew play with the cinematic appearance of the opaque London set. The lighting has a crucial role as it changes through each song, depending on the covered themes. The cinematography is far less experimental than in One More Time with Feeling (which was in black and white, so there would be an ominous sensation). Due to the location, This Much I Know to Be True has a more green-blueish color palette. On occasions, it only has one light covering the entire set, as the camera sits still from afar, painting a stunning picture of lost souls singing and orchestrating a ballad to vitality. In addition, for the most part, there is a sensation as if the camera was floating through the stage, song after song. What I loved the most, besides the performances, is the connection that Dominik and Cave have both on and off the camera; you can just sense the electric sensation by just seeing how he directs these recitals.
See Also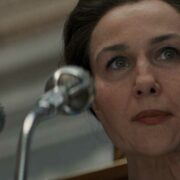 For those who don't know about Cave and his music or only know him only by the song "Red Right Hand", this may seem like an unintriguing watch and, in the way I'm describing it, a quite depressive one. Still, I encourage people to stay and embrace the melodic blues and symphonies about heartache and misplacement. There aren't artists like him anymore, and Dominik knows as he sits back behind the camera in pure awe. It's hard to put into words how much it really means to me; I guess many have the same problem when explaining their love for a particular artist. The way he crafts such darkly resonating and incredibly staggering lyrics and haunting orchestrations with an aging-like-fine-wine musical prowess just shocks me. Cave's voice lingers in your head like a ghostly spirit even after you finish the concert doc, which hasn't happened with most documentaries of this nature – even though there are plenty of brilliant ones.
I hope Andrew Dominik continues to reunite with Cave in the coming years; it doesn't even have to be performances or recordings. Just the two of them sitting down and talking about life and their current passions should be fine. This Much I Know to Be True may be a concert documentary at its core, but it means more than that for us fans. So many of us have inclined with his lyrics about the ups and downs of life, mostly the latter, and understand a bit more about ourselves. It also helps us connect with those who have passed and make peace with our existence. Although, in the end, I do have a more emotional attachment to One More Time with Feeling, however, this one has almost all the elements that made that one special.
---
This Much I Know to Be True was released in cinemas worldwide on May 11, 2022, and on MUBI in the UK, IRE, Italy, Turkey & Latin America on July 8.