The Witcher Season 3 Vol. 1 (Netflix) Review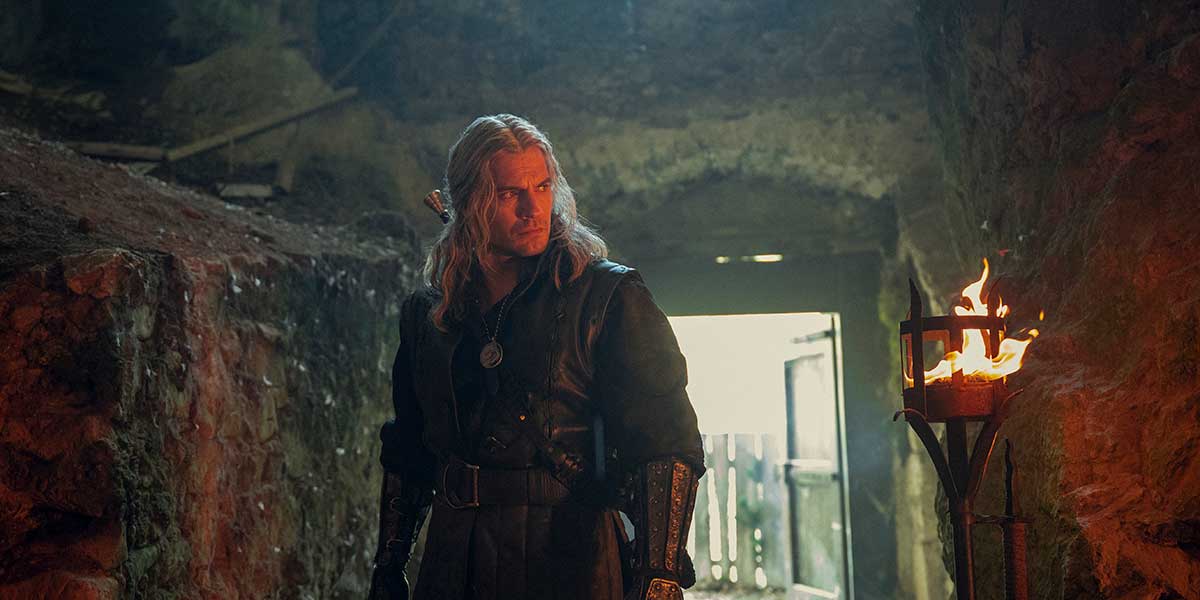 The Witcher Season 3 Vol. 1 (Susie Allnutt/Netflix)
Netflix's The Witcher season 3 Vol. 1 is shaping to be a solid farewell to Henry Cavill as the titular witcher.
---

Henry Cavill (Enola Holmes 2) has quickly become a fan-favorite in the geek community over a short number of years since he took the role of Superman in Man of Steel. Whether by poor studio or creative decisions, Cavill never got a proper sequel to shine as Superman and show his full potential. Both Batman v Superman: Dawn of Justice and Zack Snyder's Justice League were divisive – more so the first than the latter – leaving audiences wanting more. Eventually, after taking different parts such as a spy in Guy Ritchie's The Man from U.N.C.L.E. and a villain in Mission: Impossible – Fallout, Cavill landed another dream role: Geralt of Rivia in The Witcher.
As it's common with adaptations, Netflix's The Witcher became a topic of debate as the TV show deviated from the books by Polish author Andrzej Sapkowski. Regardless, with two successful seasons, an anime film, and a prequel limited series, The Witcher seemed to be in a good place to grow. That is until the announcement of Henry Cavill exiting the show on October 29, 2022. Did the actor have a fallout with the cast and crew? Was he leaving due to creative differences? Chances are we'll never get a straight answer. One thing is certain, though, The Witcher season 3 will be Cavill's last as Geralt of Rivia, so you better savor every moment he gets on screen.
Geralt's mission of protecting Ciri (Freya Allan, Gunpowder Milkshake) continues: hiding from monarchs, mages, and monsters roaming the Continent who seek to capture the former princess. Entrusted with Ciri's magical training, Yennefer (Anya Chalotra, The Cipher) leads them to the fortress of Aretuza, where she hopes to uncover Ciri's untapped powers. Instead, what they find there is a battlefield of political corruption, dark magic, and treachery. Together, the found family consisting of Ciri, Geralt, and Yen must fight back, or risk losing each other forever.
The second you hit play on The Witcher's third season, you're immediately reminded why you keep coming back to this story: the complicated family dynamic Ciri, Geralt, and Yennefer share. Season 3 opens with Geralt fighting off Rience's (Sam Woolf, The Crown) men, who are after Ciri, but the highlight of the episode is the core three. There's something about these characters that simply works. Cavill's chemistry with Allan and Chalotra has been gripping since season 1, but actually getting to see them spend quiet moments with each other, whether they're on good terms or not, is just as fun as the action set pieces themselves.
Cavill's Geralt is still dealing with Yen's short-lived betrayal in season 2 here. You know eventually those two will find their way to one another, though the road getting there is sweet as Geralt is playing the role of hard to get when deep down he desires to talk to Yennefer about her day and Ciri's magical training. It truly is like seeing two divorced parents having feelings for each other while trying to parent a child.
As for Ciri, we get more of the same thus far into The Witcher season 3. She doesn't really know how to reach her full potential, struggling with her abilities, having visions of possible futures, further developing her connection with her parental figures. By no means is this bad, you care about Ciri just as much as you have in the past thanks to Freya Allan's performance. It simply tends to feel repetitive from time to time.
Season 2 of The Witcher left us in a place where most corners of the Continent would be going after Ciri in order to control her powers, particularly Nilfgaard, Redania, and the group of elves led by Francesca Findabair (Mecia Simson, Brave New World). Here is where The Witcher loses some of its footing. On one hand, the political aspects of The Witcher universe in the books and the video games have always been very engaging. For some reason, though, Netflix's adaptation has failed to capture this since the beginning.
It isn't completely awful: the show's political intrigue becomes alive anytime Dijkstra's (Graham McTavish, House of the Dragon) imposing presence is on screen. McTavish delivers elaborate exposition in a manner that makes it easy to follow, or as easy as you can consume. The issue is when you don't care about character motivations. For example, elves in Francesca's faction start to question her leadership, leading them to join Emperor Emhyr (Bart Edwards, The Flatshare) and his Nilfgaardian forces. This could make for interesting betrayals, but it often feels like a waste of time and you're left waiting for the next scene with Geralt, Yennefer, and Ciri.
If Francesca's storyline was the only one with this problem, then it wouldn't be much of an issue. That's not the case, unfortunately. Cahir (Eamon Farren, The Dig) trying to get on Emhyr's good side after betraying him in season 2 tends to be interesting, until it isn't. Jaskier (Joey Batey, Knightfall) playing both Geralt's side and Philippa Eilhart's side – while forming an intimate relationship with Prince Radovid (Hugh Skinner, The Invitation) – is a neat idea that kind of comes out of left field. Yen's ever growing suspicion of Stregobor (Lars Mikkelsen, Ahoska) feels old by season 3.
Either due to the show making multiple changes to the books – trying to get to a place where the novels are at this point of the story – or because we don't have complete access to season 3, these problems often come as a result of Netflix's adaptation of The Witcher feeling incredibly rushed. One of the many beauties of Andrzej Sapkowski's book series is that above cool monsters and fascinating politics, the novels stop to let readers breathe in the moment with the characters. In the TV show, things are always moving.
The Witcher season 3 quite literally begins with our trio of protagonists on the road, running away from potential enemies, thus rarely ever stopping. A lot of the development across Ciri, Geralt, and Yennefer is done off-screen, in between season 2 and 3, so we're left to imagine how that dynamic came to be. Sure, these three spend time together in season 2, but that also suffers from the same issues. Yen gives Ciri nicknames in the way only a mother could, lovingly calling Ciri her " ugly one." It's sweet, demonstrating how strong their bond has grown, only for attention to be taken away from these character interactions in favor of more subplots.
Probably season 3 's best episode is the very last one of vol.1, titled The Art of the Illusion. For once, we stay in one location for the most part. Yennefer and Geralt form a plan to uncover incriminating information regarding Stregobor's intentions during a festive event in Aretuza. The Witcher finally slows down, we stay with the most interesting characters in the room, as other key players connected to other subplots are present. Arguably for the first time in the season, it seems like the series is building up to a massive reveal, and that feeling engages you in what's unfolding on screen. The writers get to play with non-linear storytelling here à la season 1 of The Witcher, and it is a welcomed edition.
The Witcher season 3 vol.1 is far from being terrible. What is frustrating about it is that you are constantly seeing opportunities for the Netflix show to be great, only for it to be comfortable with simply being good. Season 2 – controversial decisions and all – opened the door to some intriguing possibilities that season 3 doesn't seem to always take advantage of. You do have to keep in mind, though, this is essentially one half of a complete arc. Vol.1 is a lot of set up, and without the pay-off nothing is really satisfying as of now. Despite its flaws, The Witcher remains a fun ride that takes you to a fantasy realm of magic, monsters, and politics. Ciri, Geralt, and Yen are as captivating as ever; with Henry Cavill making it nearly impossible for any actor to step in his shoes to capture half of Gerlat's dry humor and charisma the way he does.
---
The Witcher Season 3 Vol. 1 is now available to watch on Netflix.