Enola Holmes 2 (Netflix) Review: A New Game is Afoot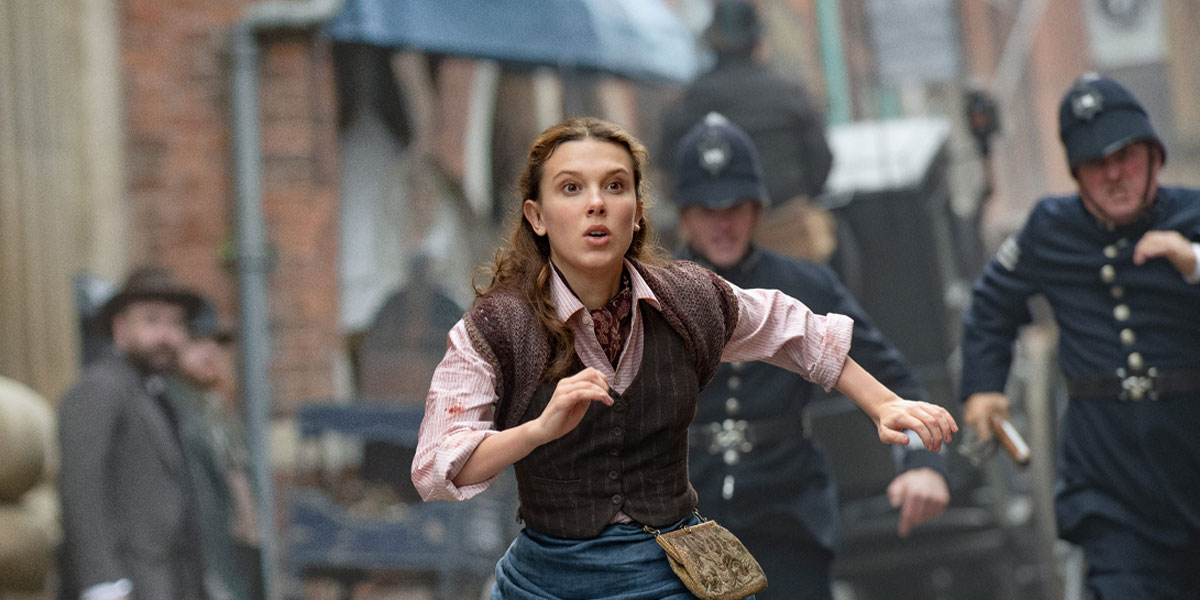 Millie Bobby Brown as Enola Holmes in Enola Holmes 2. (Alex Bailey/Netflix © 2022)
Netflix 's Enola Holmes 2 pairs Millie Bobby Brown's charming Enola and Henry Cavill's Sherlock in an adventure that proves two Holmes are better than one.
---

I found Netflix 's Enola Holmes (2020) to be an adorable adaptation of "The Enola Holmes Mysteries" book series by Nancy Springer, a series that I had read as a young middle schooler. It was not perfect, particularly in the villain department, but it was faithful to the source material and Millie Bobby Brown was exactly what I pictured the character of Enola Holmes to be like. My hope was that the 2020 film would spawn a franchise for Netflix and continue Enola's story alongside her brothers Sherlock (Henry Cavill) and Mycroft (Sam Claflin).
As luck would have it, we now have a sequel in 2022, with Enola Holmes 2 picking up sometime after the events of the first film. While watching, I noticed a familiar name and a story beat from the second book in "The Enola Holmes Mysteries" series, entitled "The Case of the Left-Handed Lady". However, this plot would turn out to be more of an original tale that fictionalizes a piece of history. This took me by surprise and left me ready to solve a mystery alongside Enola and Sherlock Holmes. When all was said and done, I found Enola Holmes 2 to be a joyful time that made me feel like I was my younger self reading in the library.
Enola Holmes 2 finds Enola Holmes (Millie Bobby Brown) taking on the case of a missing girl named Sarah Chapman whose younger sister, Bessie (Serranna Su-Ling Bliss) comes to Enola for help. As it turns out, this case is much bigger than just one missing girl, with Enola discovering it may be connected to a case that her older brother, Sherlock, has had difficulty cracking. Enola and Sherlock must put their brains together to solve the mystery before time runs out.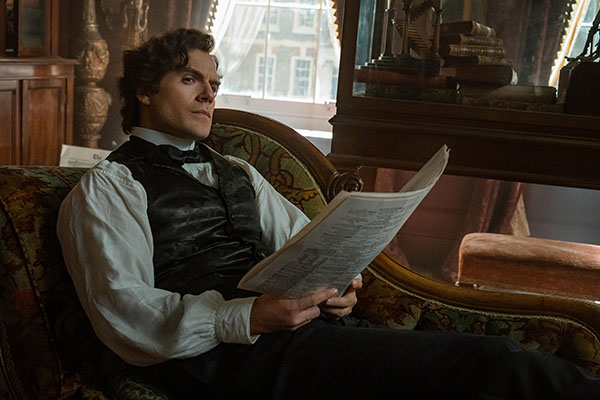 Even though the plot of Enola Holmes 2 differs from the second book in the series, preferring an original story rather than the one told in "The Case of the Left-Handed Lady", it is still good. Teaming up Enola with Sherlock was a terrific decision, mostly because Millie Bobby Brown and Henry Cavill have great chemistry with each other. Cavill's version of Sherlock is still decidedly more fun and loose compared to any other adaptation of the character, but he maintains that stern big brother energy when necessary. Bobby Brown brings so much to the character of Enola Holmes in terms of her cleverness, charm, and wit. The duo makes the mystery much more of a blast to try and solve because both characters (and Bobby Brown and Cavill) are wonderful and invested in it. The best thing about the plot is that Sherlock never upstages Enola and vice versa, they work off each other in every aspect. This is an Enola Holmes story in which the character grows a lot that happens to have Sherlock in it as a major supporting player. Enola and Sherlock's arcs are tied together in a way that does not feel forced in the slightest, with both getting screentime to move their characters' journeys forward from where they start.
The story itself has a lot of twists and turns: just when you think you have figured things out, something else will emerge. One other plus is that you get to see how similar and different Enola and Sherlock are when it comes to solving the mystery. Cavill's Sherlock obviously has more experience, while Bobby Brown's Enola is fresh off her first case. They solve things in their own unique ways, and even learn from each other at times.
Enola Holmes 2 also has better antagonistic figures than its predecessor did: David Thewlis as Superintendent Grail is a standout. Thewlis hams it up a bit, but when he wants to strike fear into Bobby Brown's Enola and the audience, he does just that. Grail brings an added sense of urgency to the mystery because not only is he mysterious, but he is also chasing Enola and giving her and Sherlock a constant obstacle to figuring everything out. In the first film, Enola's inexperience was the biggest obstacle, with her brothers, Sherlock and Mycroft adding to that. This time around, you are not sure who you can trust and who is truly a villain, well, besides Superintendent Grail. You will be on your toes for this mystery with your guard up until all is revealed. While I am sad that Mycroft Holmes is not around for the game this time around, due to scheduling conflicts with Sam Claflin, it was smart of Director/Writer Harry Bradbeer and Co-Writer Jack Thorne to put more focus on Sherlock and team him up with Enola. The mystery is deeper because they are paired, and Millie Bobby Brown has magnetic chemistry with Henry Cavill, with the two of them really feeling like siblings.
If there is one knock on the story told in Enola Holmes 2, it is the constant flashbacks to and eventual reappearance of Helena Bonham Carter as Eudoria Holmes. While Bonham Carter is a delight in the role and the character of Eudoria is central to Enola's character and skills, this sequel does a fantastic job of pairing the title character up with Sherlock. Why not have him teach her more tricks of the trade than he does instead of relying on past events with Eudoria? Her inclusion is the only part of the narrative that feels forced, and while I can imagine that Mycroft being sidelined had a lot to do with her expanded role, you could have had Bonham Carter sit this one out and built even further on the relationship between Enola and Sherlock. Bobby Brown and Cavill's characters are at the center of Enola Holmes 2, and more of them together would not have been a terrible thing. Another issue I discovered was that the CGI and/or camerawork was a bit lacking during certain sequences. It does not happen often, but at times, things look a lot more fake. You might notice it, you might not, and at the end of the day, it was not consistently happening enough to make me want to turn the film off.
See Also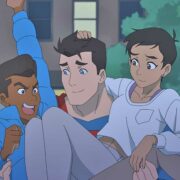 I loved seeing Enola Holmes again, and Millie Bobby Brown earns every bit of her money with this performance. You see the same adventurous, wide-eyed detective, but she has grown and is still learning throughout Enola Holmes 2. She is still a teenager after all and Bobby Brown does an excellent job of capturing one that may be wise, but there are still lapses and moments where Enola will show her youth. Her arc is interesting because of how it focuses on her wanting to make a name for herself in the detective world, but it also ties to Sherlock's arc in a way that allows both to grow. Henry Cavill's Sherlock is in a bit of a rut himself, and when he is paired with Enola, they bring out the best in each other. I must admit when I found out Cavill would be playing Sherlock, I was on the fence. He makes the character his own though, and even though it is different than the Sherlock Holmes you may be used to, Henry Cavill makes him charming, kind, and yes, very blunt. Putting him with Enola allows Cavill's Sherlock to be a bit more fun in Enola Holmes 2, and you will like them as a duo. Enola and Sherlock make this film worth it and experience satisfying arcs by each other's side.
Enola Holmes 2 improves on its predecessor and will make you want to see more films set in this franchise. It builds a fascinating new mystery for Enola Holmes and Sherlock Holmes to solve, one that will see both characters grow as they team up. It is such a fun adventure, one that will rarely, if ever, get boring. Millie Bobby Brown and Henry Cavill are sensational as a duo and as their individual characters of Enola and Sherlock. You even get better antagonists this time around compared to the first film. The game is afoot, and it is one that you should absolutely watch and try to solve.
---
Enola Holmes 2 is now streaming globally on Netflix. Read our review of Enola Holmes.