The Surrogate (2021) Film Review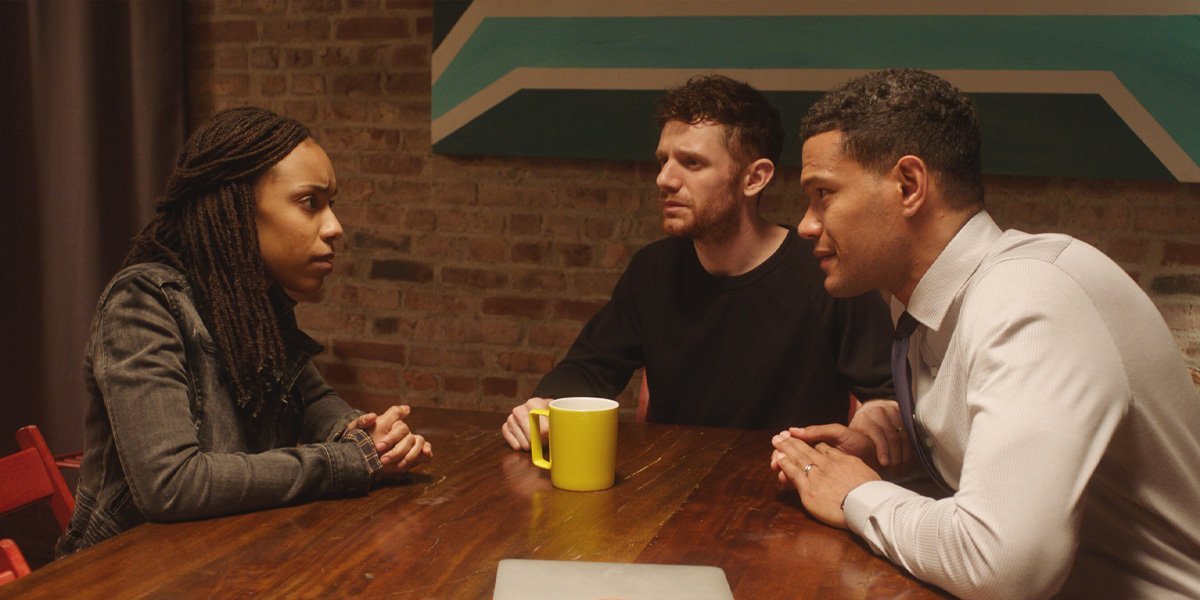 The Surrogate (Studio Soho Distribution)
The Surrogate is a theatrical exploration of hardship during pregnancy, and shows the human side of a difficult ethical and moral decision.
---

Considering it takes nine months to create a tiny human being out of cells and DNA, it is remarkable how many perfectly healthy babies are born every minute. However, the possibilities of it not going so swimmingly are endless as well. With the rapid advance of science and prenatal testing, all sorts of deficiencies and abnormalities can come to light that pose a very, very, difficult debate for parents-to-be. Having a child is a luxury nowadays, and there are plenty of details to factor in. Besides the obvious financial argument, a parent-to-be must also have the mental strength and capacity to take care of a child. The Surrogate details a hypothetical debate that is for many people a reality, and explores the question – what would you do?
Director and writer Jeremy Hersch's first feature film The Surrogate depicts an idyllic modern family that soon goes awry when confronted with a situation they don't know how talk about. Jess (Jasmine Batchelor, New Amsterdam) is best friends with gay couple Josh (Chris Perfetti, In the Dark, The Night of) and Aaron (Sullivan Jones, Halston, Wu-Tang: An American Saga). Their own little family is about to be expanded when Jess becomes a surrogate for Josh and Aaron's child. Happy to have been able to give her friends a very altruistic gift, Jess talks about her surrogacy to anyone that will listen, be it a fellow pregnant woman at yoga or a nonplussed waitress.
Their pink bubble is however short-lived, when Jess' 12-week prenatal test comes back positive. While Josh and Aaron are overcome with shock, Jess immediately jumps into support groups and starts gathering information while forcing the dads-to-be to go explore a world that is about to become theirs. Their two different approaches to the conundrum that they have been presented with become more and more apparent and create a vast split between Jess and the couple. Very subtly, it is not just about them anymore but about all the parents who are faced with the same tough decision. As Jess becomes more anarchic on her views on what to decide, the relationship between the three of them might change forever.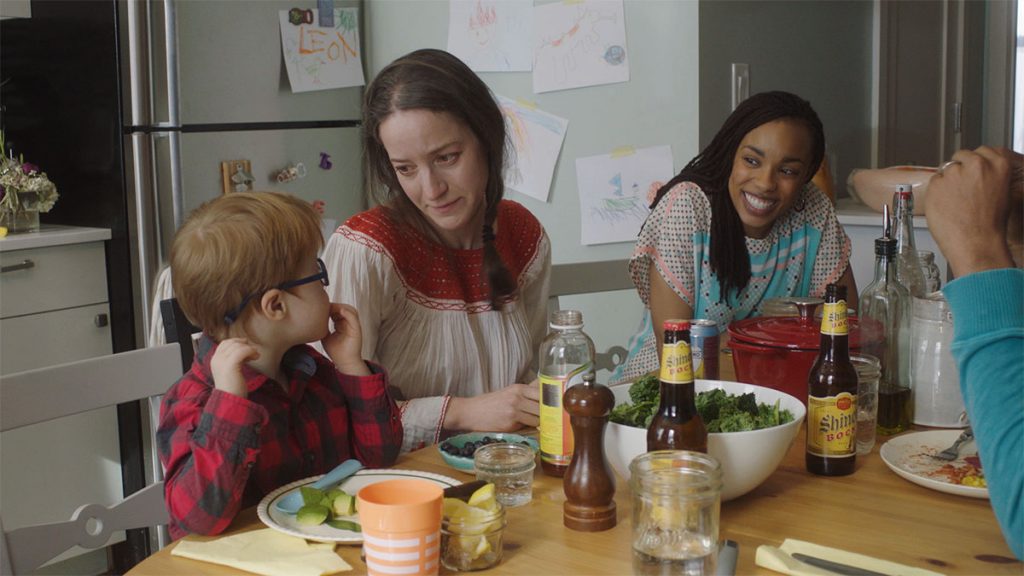 The Surrogate's modern and progressive views are clear from the beginning. When we meet Jess, she is actively breaking the stigma surrounding surrogacy in a prejudiced and harsh New York society, and later on we witness an uncomfortable and awkward scene that addresses the issue with unintentional racism. Midway through the film, we are introduced to another rarely talked about topic: the grieving process of a person that has yet to exist. Where Jess, Aaron and Josh can talk freely about the issues that they know of and are dear to their hearts, the film flows freely. It is, however, when they verge into yet unknown territory that the narrative starts to break and crumble under the mounting pressure of morals and ethics.
The more the couple and Jess diverge in their views on what is right and what should be decided, the more The Surrogate merges the potential of portraying two sides of the same coin into a one-minded view: the moral high ground. As the film continues, Jess spirals down more and more into her sanctimonious views and perception of society and becomes incapable of accepting or even listening to opposing views. As she is the lead character, this naturally entails that the viewer is cut off from an exploration of Aaron and Josh's argument, which could have made for an interesting and topical debate. For the second half of the film, Hersh turns away from the personal situation and, through Jess' endless monologues and uphill battles, sets out a fervent argument against eugenics (I do believe the word 'eugenics' is mentioned explicitly at least 14 times).
See Also

Instead of delving deeper into the eugenics argument, let alone exploring opposing views, the second half of The Surrogate seems to focus more on Jess' increasing inclinations of seeing her unborn child as a special being, a unicorn. Though interesting sides of the views that come with a child with special needs are proposed, from normal human being to special unicorn, the characters other than Jess remain pitifully underdeveloped and almost denied to tell their side of the story or view on the world. With a character cast who all have worked in the theatre world, it is not unsurprising for the film to take on theatrical elements and know how to make the most of body language and facial expressions. What would otherwise be a very one-sided film, which furthermore is severally lacking in pace and action, thus still gets turned into an engaging and thrilling debate focusing on the morals and ethics of the big question our characters are faced with. Whatever the direction of the film's narrative and your own views to boot, The Surrogate's ending will still take you by surprise.
---
The Surrogate is now available to watch on digital and on demand. Watch The Surrogate!