The Sleepover: Spy Kids 2020 is a Blasé Disappointment (Review)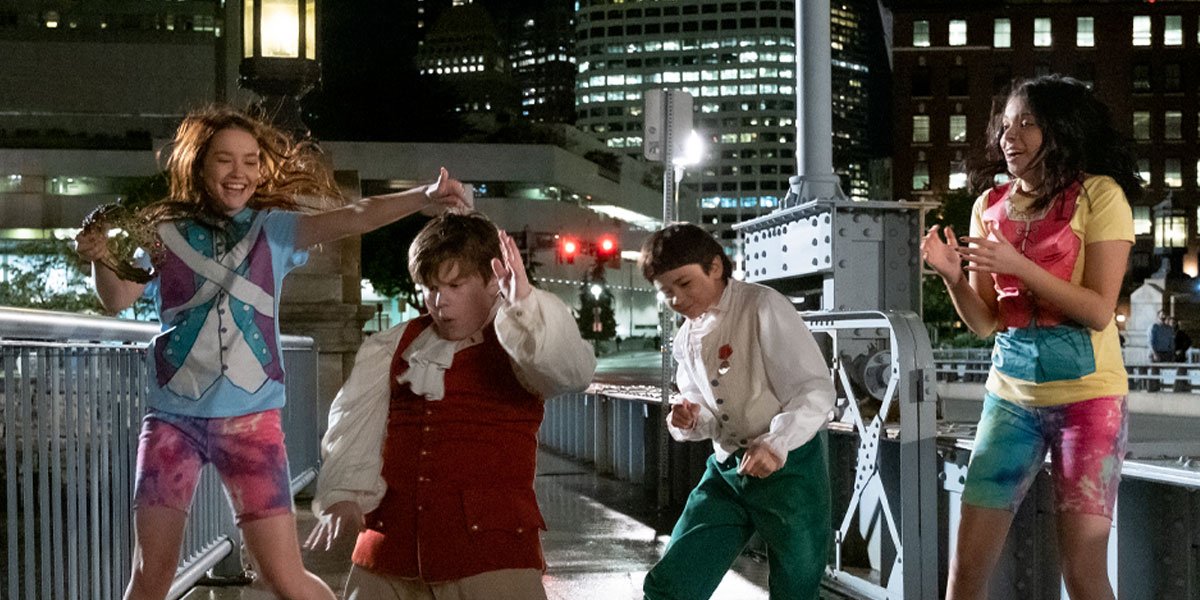 SADIE STANLEY as CLANCY, MAXWELL SIMKINS as KEVIN, LUCAS JAYE as LEWIS, CREE CICCHINO as MIM in The Sleepover (Claire Folger / Courtesy of Netflix)
The Sleepover is a bland, poorly written, cookie cutter kids adventure made tolerable by some good performances by the supporting adults.
---

The Sleepover is the story of four kids who have a backyard sleepover that's interrupted when the host mom and her husband are abducted at knife point. The kids are set off on a National Treasure-style adventure to rescue the grown-ups. Along the way, they learn of the mom's past life as a spy-like jewel thief, and her past romance with a handsome fellow thief.
The kids are a cookie cutter mix of middle school and high school clichés: the slightly nerdy girl who doesn't realize she's actually talented and cool, the superficial girl who loves social media, the goofy fat kid, and the quiet geek who still wets the bed. The child actors have no particular chemistry among the group, and they are abandoned to try to figure out how to present an awful lot of unworkable dialogue.
Their adventure is the usual array of clichés for the sub-genre. The children track clues left by the mother to uncover a hidden spy lab full of weapons and cars. Every clue they uncover leads to new discoveries about the mom's secret past, and about themselves. Each one has a lazy character flaw they must overcome: for example, one is a cello prodigy afraid to play in public. I wonder if circumstances will conspire to force her to play in front of a large crowd before the film's running time expires…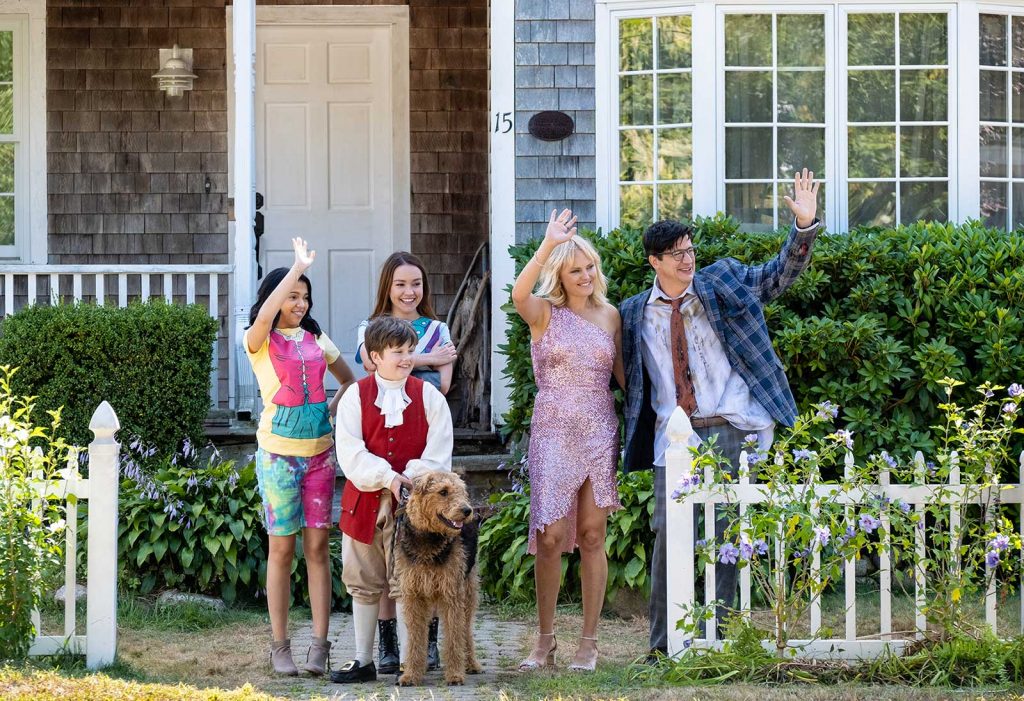 The adults, here, are all played by reasonably charismatic thespians who seem surprisingly invested in the material. Malin Akerman (The Heartbreak Kid) plays the secret spy mom with charm. Joe Manganiello (Magic Mike XXL) pokes fun as his own tough guy image as the man from Akerman's past.  The standout is Ken Marino (Party Down), who remains steadfastly committed to a very goofy role. He gamely plays the husband third wheel to the rekindled flirtation between Akerman and Manganiello and sells the hell out of some dopey dialogue.
The film's tepid action scenes feel sluggish and poorly edited. The bulk of the humor is aimed at the 7-9-year-old set, with a precious few laughs to be had for parents along for the ride, thanks mostly to the verbal cockfighting between Marino and Manganiello. The film ends on the tease of future adventures, but I can only hope Netflix's seemingly infinite resources are redirected towards a different kids adventure movies.
---
---
WATCH THE SLEEPOVER:
---
JOIN US!
Don't miss our monthly updates with film news, movie-inspired recipes and exclusive content! You'll only hear from us once a month. #nospam