The Shepherdess and the Seven Songs (SIFF Review)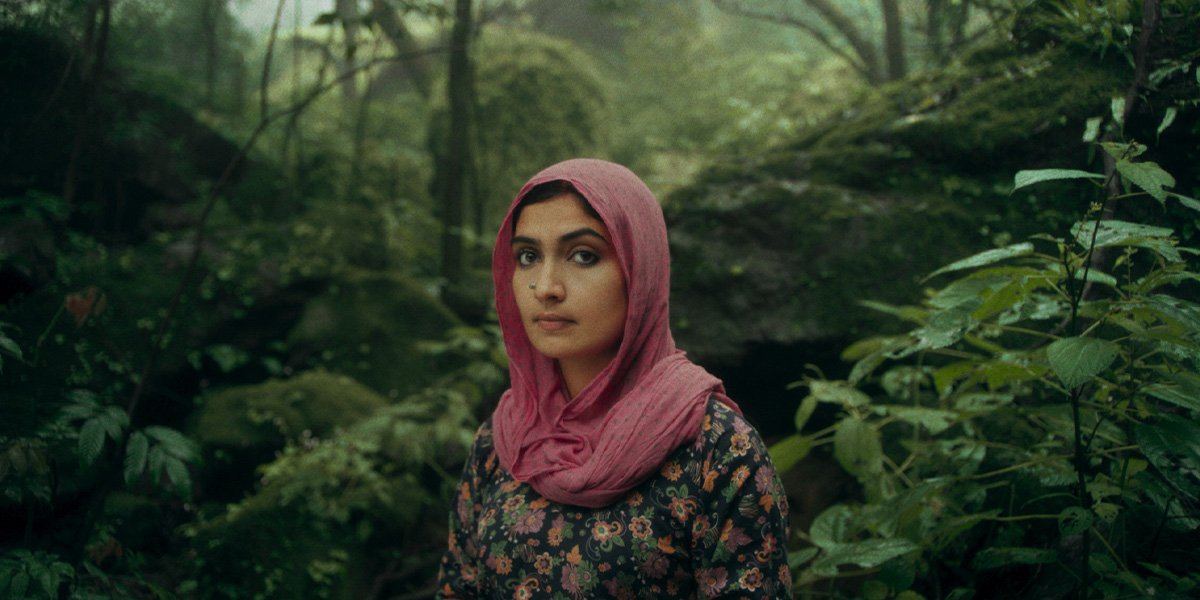 Navjot Randhawa in The Shepherdess and the Seven Songs (Courtesy of SIFF)
The Shepherdess and the Seven Songs spins a folkloric fable about a young woman seeking to liberate herself from a triangle of unrequited desire.
---

Set in the mountainside forests of the Himalayas, The Shepherdess and the Seven Songs (Laila aur satt geet) follows Laila (Navjot Randhawa), a beautiful young woman from the nomadic Gurjar-Bakarwals tribe. After passing a rite of passage, the shepherd Tanvir (Sadakkit Bijran) marries the reluctant Laila, who does not return his affections. Meanwhile, Laila catches the attention of Mushtaq (Shahnawaz Bhatt), a local police officer patrolling the region who is drawn to her beauty. Dismissing Mushtaq at first, Laila slowly warms up to him and invites him to midnight rendezvouses at her home, only to thwart them by dragging along Tanvir. Stuck between two men whom she does not love, Laila longs for her freedom from them, and just might get her chance.
Like his debut Lajwanti, Pushpendra Singh's sophomore feature is based on a short story from celebrated Rajasthani writer Vijaydan Detha. He also took inspiration from Lalleshwari, a 14th century female mystic poet, and the film features seven classical songs in each of its seven chapters.
With such rich literary and musical sources to take inspiration from, it's a shame that little, if any of that artistic energy flows through The Shepherdess and the Seven Songs. Singh's film often feels at odds with itself, never confident enough in its own vision and approach. At times it feels folkloric (especially with the dialogue), at other times almost mystic, but its visual and narrative approach favors a predictable realism thwarts its thematic and spiritual ambitions, and overall, it never comes together into a compelling, much less coherent vision.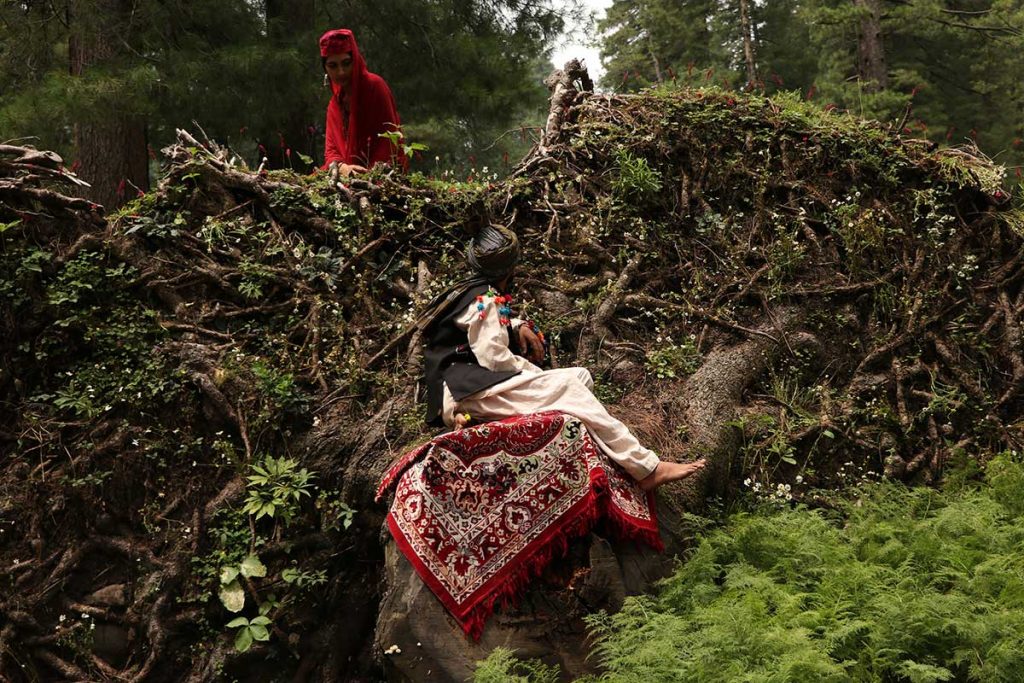 For such a strongly character-driven film, the characters in The Shepherdess and the Seven Songs are often unremarkable and even forgettable. Save for a couple amusing moments, like when Laila beats a police officer and a hapless Mushtaq tries to intervene, or when he mimics the sounds of sheep, there are very few moments in here for them to give off a sense of personality and let these characters be themselves. And for a film about a woman trying to gain her independence, it never seems very interested in Laila and doesn't gives her the space to establish herself as a memorable and compelling protagonist. That's what makes this so difficult to engage with—there's nowhere to enter this film and be pulled in, and nowhere to find any emotional connection. Like its snow-capped Himalayan setting, Singh's film often feels cold and remote.
See Also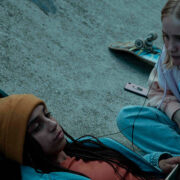 Occasional flashes of visual brilliance briefly appear, with poetic images of a morning sun shining through a forest and a beguiling shot of a burning tree. Graceful sweeping shots of the mountainous terrain, especially as we traverse through the snowy landscape towards the end craft a majestic and immersive sense of place that is much more riveting and emotionally charged than anything with this film's story. It's a film you just wish you could get lost inside, you wish would sweep you in and sweep you away to its idyllic setting, but unfortunately it never offers any place to do that. The placid pacing feels more tedious than meditative, and you get the sense that it's reaching for something greater, something spiritual that it never finds.
---
The Shepherdess and the Seven Songs premiered digitally at the 47th Seattle International Film Festival on April 8-18, 2021.