The Proud Family: Louder and Prouder: Season 2 Review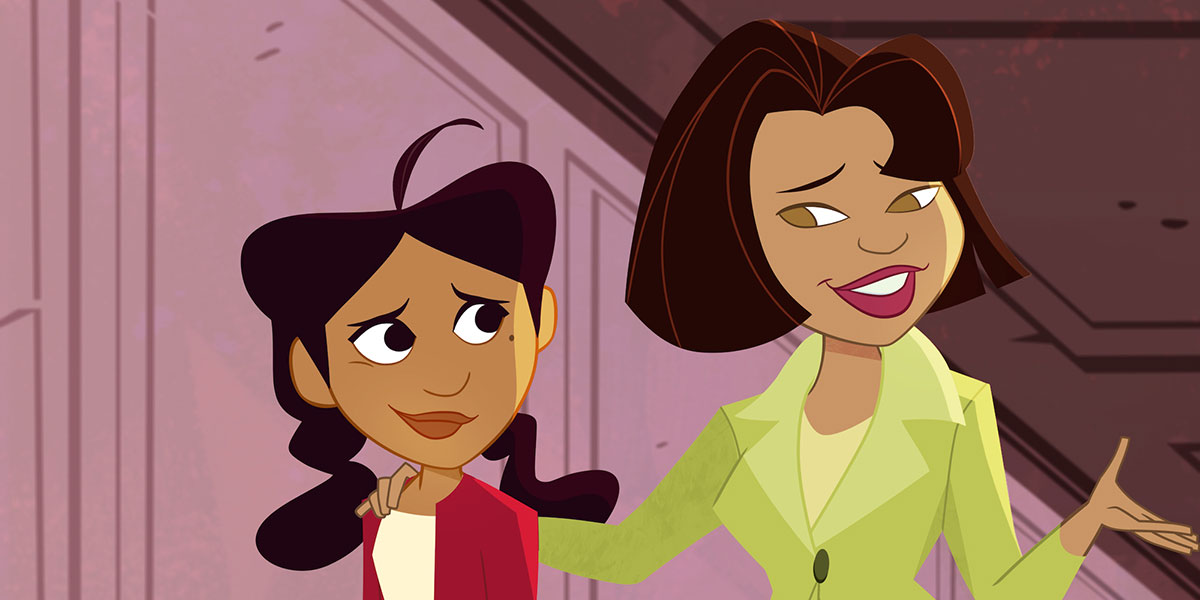 The Proud Family: Louder and Prouder: Season 2 (Disney Plus)
The Proud Family: Louder and Prouder improves on the solid foundation set by its first season with the timely and fun Season 2.
---

The first season of The Proud Family: Louder and Prouder on Disney+ felt like a worthy revival (and slight reboot) of The Proud Family, which aired on Disney Channel from 2001 to 2005. There were elements of Louder and Prouder that did not work for me when I watched and reviewed Season 1, but this new series created by Bruce W. Smith and Ralph Farquhar always had the original's heart. Now Penny Proud and her family and friends are back for Season 2, which feels so much like the original series, but with fresh insights and lessons for viewers.
Picking up immediately after Season 1's cliffhanger ending, that saw Charlette "Suga Mama" Towne-Proud (Jo Marie Payton) walk off following another put down by her father, Pa (Glynn Turman), Season 2 of The Proud Family: Louder and Prouder answers some of the lingering questions with its first episode, "Old Towne Road Part 2". From there, the series returns to the familiar surroundings of the city of Smithville, where teenager Penny Proud (Kyla Pratt) and her family and friends attempt to navigate their lives.
A lot of the issues that I had with The Proud Family: Louder and Prouder during Season 1 are virtually non-existent in Season 2. The creators and writers have clearly found what works in the show and taken out or adjusted the things that did not. For example: Season 2 has a lot less randomly inserted musical numbers than its predecessor and allows viewers young and old to take in the plot without having to resort to something to keep the audience's attention. There are also fewer celebrity guest stars this go round, I did not have an issue with the amount that Season 1 had per se, but there were a lot. The creative team have clearly taken the adage "less is more" to heart by cutting the number of celebrity guest voices down and using the guests in more unique ways in Season 2.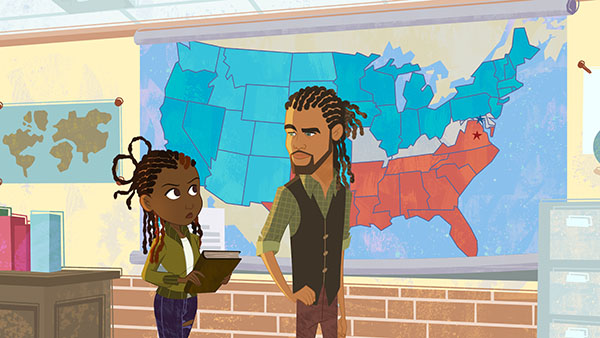 Stars like Chance the Rapper and Leslie Odom Jr. join the cast in the supporting roles of Darrius St. Vil, a boy that Dijonay Jones (Karen Malina White) takes a liking to, and schoolteacher Brother Kwame, respectively. At first, I assumed that Odom Jr. And Chance the Rapper were just your standard guest stars, so imagine my surprise when they reappeared later in Season 2. I enjoyed that switch up, which The Proud Family: Louder and Prouder previously did with CeeLo Green's Shuggie the giant panda, who appeared in multiple episodes after what I assumed was a single guest appearance. Do not get me wrong: seeing Olympic gymnast Laurie Hernandez voice herself in a role relevant to the plot of an episode is great. There have been a lot of those memorable one-off appearances in both series, but I love that The Proud Family: Louder and Prouder has introduced characters voiced by celebrities that stick around and further help our main characters grow.
The stories and messages in Season 2 of The Proud Family: Louder and Prouder are phenomenal. Some messages may have been relayed in the original series, but they are given an update for the 2020s. More often than not though, these are new stories and messages that are relevant to current teenagers and even adults such as me. The season is very engaging, and we get to see our protagonist Penny Proud face new challenges that help her grow as a character, and the same can be said of everyone else around her. Even though this is primarily Penny's coming of age story, the original series did an excellent job of making sure that each character had moments of growth, especially the teenage characters, and The Proud Family: Louder and Prouder creative team has made sure that does not change. Characters like Penny's activist friend Maya Leibowitz-Jenkins (Keke Palmer) get their time to shine, make the most of it, and have been impacted by Season 2's end, whether as part of a main or side plot of an episode.
Speaking of Maya, she takes center stage in the episode that feels most timely in the wake of the killing of Tyre Nichols at the hands of five police officers in Memphis, Tennessee. Season 2 's finale, entitled "Juneteenth," sees Maya learn about the history of the founder of Smithville, who as it turns out, was a slave owner. As the founder is set to be honored, she decides to peacefully protest his legacy. The finale discusses a variety of topics, including white privilege, the handwaving away of questionable history by those in power and in the classroom, and even police brutality. During its original run, The Proud Family never shied away from controversial issues, and it is good to see that The Proud Family: Louder and Prouder is not either. The individuals behind this show are taking time to educate audiences, no matter their age, about important subjects without being too overbearing and with sensitivity.
There are plenty of plot points and moments in The Proud Family: Louder and Prouder that feel relevant to the world we live in. They also feel organic to the show, rather than forced in, because the writers know when and how to use them. It makes perfect sense that Maya, for example, would protest because we have seen her do that before and she has been established as an activist. Establishing BeBe (Aiden Dodson), Penny's younger brother, as someone on the autism spectrum, makes a lot of sense because of traits that the 2-year-old has already displayed during both series.
See Also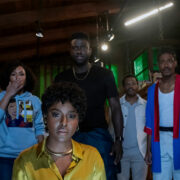 BeBe's diagnosis is the focus of Episode 9, and the early diagnosis and the reaction of Penny's father, Oscar Proud (Tommy Davidson) both feel true to life. As an autistic person, the episode caught me off guard, before things about the character began to click. Oscar's reaction also registered to me as realistic because I am aware of how my own parents reacted when informed of their child's diagnosis. What I loved most about that episode is that writer Travis Andres handled everything with care and respect, making sure the viewer and Oscar fully understand what the diagnosis means and how important it is to accept BeBe for who he is and treat him like a person, even at 2 years old.
The Proud Family: Louder and Prouder feels like a more well-rounded show than ever in Season 2, given that it continues the journeys of Penny, her family, and her friends, while also naturally touching on subjects that the writers feel they need/want to address based on what is happening in the real world. There are also of course some excellent hijinks and humor on display throughout the 10-episode season. A particular standout moment is in Episode 5, when Oscar and Suga Mama engage in a reverse tug-of-war with their neighbors, Felix Boulevardez (Carlos Mencia) and his father, Papi (Alvaro Gutierrez) soundtracked by Edwin Starr's song "War". I am so glad that the creative team appears to have found a solid formula that feels close to what the original series was, while standing out on its own.
Season 2 of The Proud Family: Louder and Prouder took some swings by touching on big subjects, while also continuing the stories of the characters that audiences of all ages love and relate to. Everyone involved appears to finally have a grip on what works and what does not in this series, and what they have created is tremendous.
---
The Proud Family: Louder and Prouder: Season 2 is now available to watch on Disney Plus.