The Panola Project: Film Review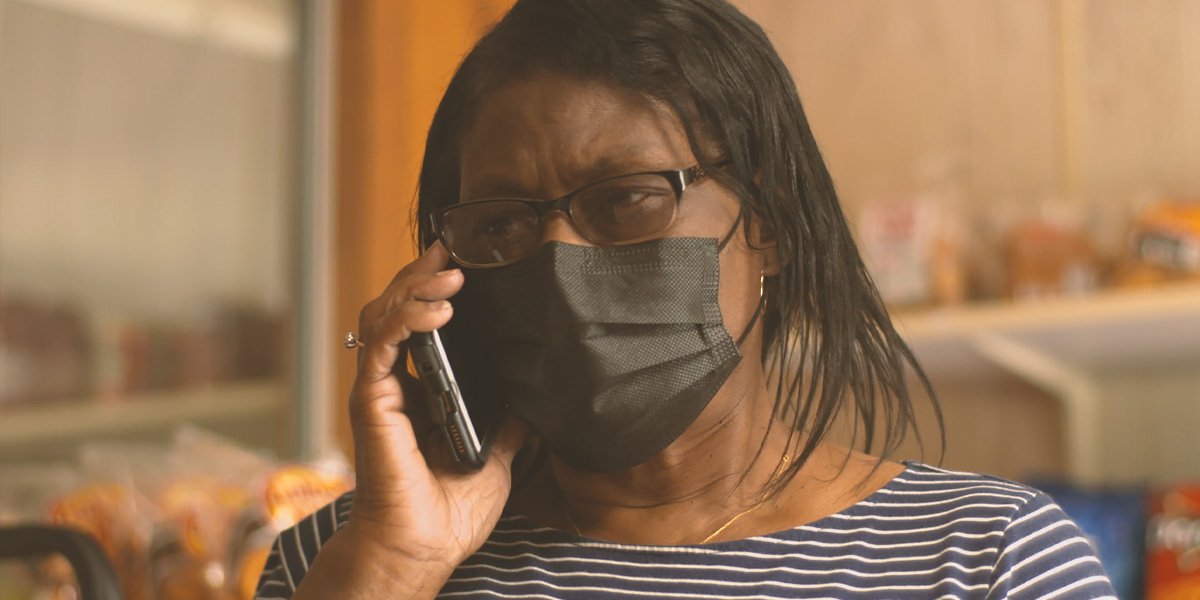 The Panola Project (Courtesy of Sundance Institute)
The Panola Project recounts the relentless and inspiring efforts of Dorothy Oliver to get everyone in her small Alabama town vaccinated against COVID-19.
---

In a small, rural town in Alabama with a predominantly Black population of just 350 people, Dorothy Oliver is on a mission. Rachael Decruz and Jeremy S. Levine's documentary short The Panola Project centres around the drive to get Panola's residents vaccinated against COVID-19, and showcases Dorothy's heroic efforts to keep her community safe.
As she doggedly makes telephone and house calls, Dorothy's list of volunteers is slowly reaching 40, the number needed for the hospital to send a unit out to deliver vaccines. Some need more convincing than others, but Dorothy's inspiring efforts ensure a successful day of shots and a safer community.
It's a joy to see people like Dorothy recognised for their efforts during the pandemic. In a town often overlooked, particularly as a result of its predominantly Black community, it's inspiring to see someone take such initiative and show such genuine care. But it's also a little sad. To see communities like Panola still consistently being denied access to basic health care really emphasises America's other, more insipid pandemic: racial inequality. Decruz and Levine's documentary is upbeat, positive and doesn't shy away from making its point that there are glaring failings within all of America's systems, but knows to keep its focus on the hero of this particular piece – Dorothy Oliver.
---
The Panola Project premiered at the Sundance Film Festival on January 20, 2022, and will be available to watch on the festival's portal for the entire duration of the festival.