The Muppet Christmas Carol (1992) Review: A Festive Delight

The Muppet Christmas Carol (Walt Disney Pictures)
The Muppet Christmas Carol uses catchy music and charming characters to suck the audience into a beautiful reimagining of Charles Dickens' festive novella.
---

It's hard to speak objectively about the classic holiday movies that everybody knows and loves, because much of their timeless appeal and endless rewatchability comes from the magic and nostalgia that they instill year after year. Everybody's favorite Christmas movie is different, and while it's impossible to say which one is impartially the best, there are very few stories that capture this intangible charm quite like The Muppet Christmas Carol. Every frame is injected with an overt festivity that truly embodies the season's spirit, using upbeat music and well-tuned humor to deliver a powerful and moving story that maintains its magic every single year.
The story of Ebenezer Scrooge's long Christmas Eve was first penned by Charles Dickens in 1843, and in the many years since the book's publication, it's arguably become the most popular and widely beloved Christmas story ever told. As told by Dickens, the story follows a misanthropic banker named Scrooge, who is visited by three spirits that take him on an insightful journey through his past, present, and future in order to teach him some important lessons about the power of love and respect. Brian Henson's muppet-fuelled remake sticks closely to the original source material, but actually elevates the story through a charismatic blend of music and comedy that keeps things fresh and exciting throughout. Even those who know 'A Christmas Carol' inside-out will find new things to love in this particular adaptation, despite its overwhelming authenticity.
The somber melancholy of Dickens' original story might not initially seem like a perfect fit for the wild eccentricity of The Muppets, and it's hard to explain exactly why it does work so well, but there's something about this cast of iconic characters that fits perfectly into this narrative. The witty narration from Gonzo (Dave Goelz) and Rizzo (Steve Whitmire) keeps things light even in the film's darkest moments, allowing the audience to take a breath and truly consider the rich message of this story. The countless appearances from other Muppets are loads of fun, with several iconic characters finding their own brief moments to shine. It's a real celebration of both Dickens' work and the Muppets franchise as a whole, which are two things that blend much more seamlessly than you'd expect.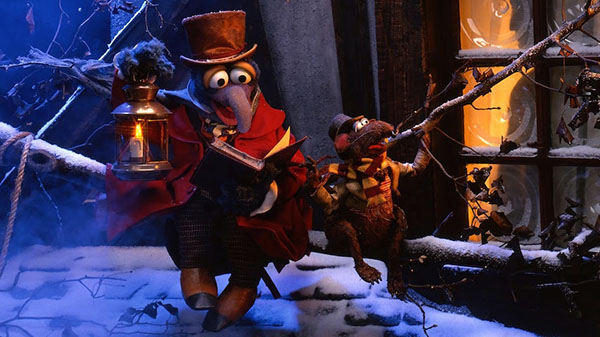 It's impossible to discuss The Muppet Christmas Carol without touching on Michael Caine's lead performance as Ebenezer Scrooge, which is undoubtedly one of the film's strongest aspects and biggest surprises. Even when surrounded by dancing puppets and colorful set pieces, he still manages to convey the deep tragedy of Scrooge's story through a handful of shockingly emotional scenes that really catch the audience off guard – but somehow don't feel out of place at all. It's easy to assume that human performances wouldn't be as powerful opposite an all-puppet cast, but Caine instantly proves that it's more possible than you'd think. The bold music pieces and slapstick comedy is great fun, but the real power of The Muppet Christmas Carol comes from its ability to balance this with the story's darker, more human aspects.
See Also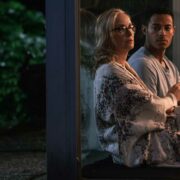 The 'perfect' holiday movie might not exist, but if you're searching for something that's going to bring that Christmas nostalgia flooding back, it's hard to go wrong with The Muppet Christmas Carol. It's a loyal and authentic retelling of Dickens' original story, but it never allows this to get in the way of its own creative freedom and liberties. The film is eccentric and bold in all the right ways, adding layers of fun to a timeless story that remains just as powerful and important today as it was almost 200 years ago.
---
The Muppet Christmas Carol is now available to watch on digital and on demand.