The Lost Weekend: A Love Story – Film Review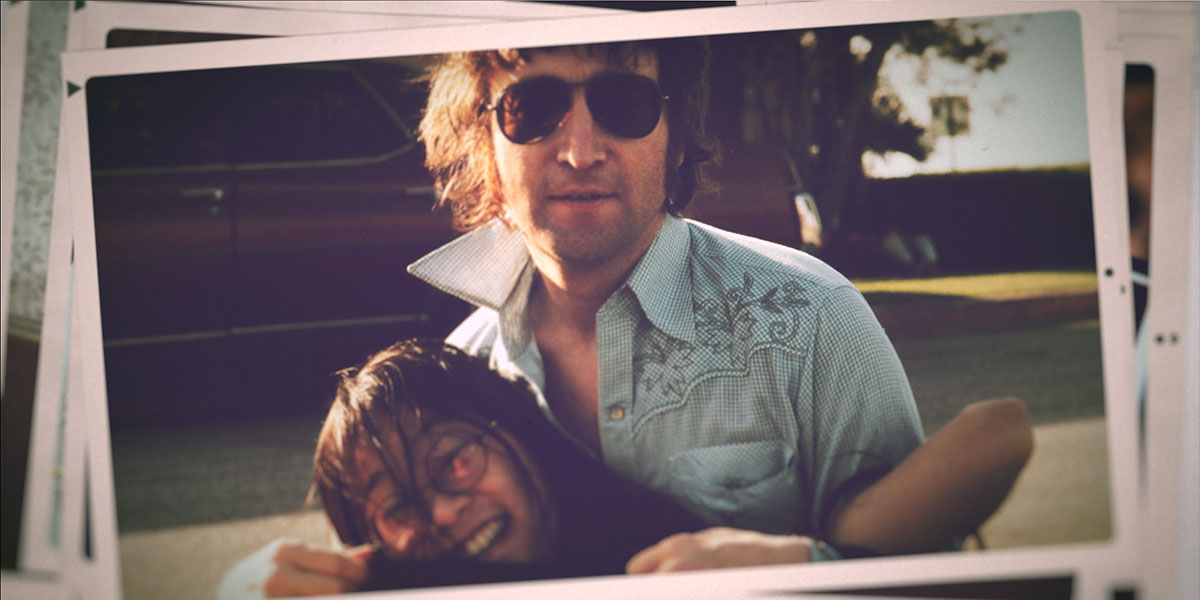 The Lost Weekend: A Love Story - John and May (Iconic Events)
The Lost Weekend: A Love Story tells a familiar story from a fresh perspective, separating facts from the myth.
---

In 1973, John Lennon, founding member of the Beatles and social activist, separated from his wife Yoko Ono. Alcohol abuse and creative differences between artists caused them to part as Lennon tried to rekindle his creative spark and try new artistic endeavors. This caused Lennon to move out of their home and begin a relationship with producer and recording partner May Pang. What followed was an eighteen-month series of events which included some of Lennon's most acclaimed creative works, encounters with many iconic musicians of the day, and a personal, intimate love story with a professional and life partner. This year marks the fiftieth anniversary of that fateful affair. To commemorate such an occasion, the story of John Lennon's lost weekend is told in this new documentary as never before: directly from the perspective of May Pang. This is The Lost Weekend: A Love Story.
May Pang, a producer and career woman, served as John Lennon's "moral center" during this troubled time. Drugs and alcohol impeded John's progress and fueled his depression. He became hostile, controlling, and debauched, with his 1973 recording session with Phil Spector being a specific instance of this destructive behavior documented by the film. The irony of seeing such abusive and toxic behavior from the man who wrote "Imagine" is not lost in this account.
May knew John meant well, but had too much going on in his head to pursue what he loved. This led May to rent a private home for John and his drinking buddies to work things out in private. With May's help, John reached out to old friends, mended fences with those he hurt, and invested in his music. A sentiment shared by May and many fans is John's addiction broke up the Beatles, not Yoko Ono. He was a creator, an artist, but was too easily swayed by his vices to make great art. John needed a break from both the drama surrounding his wife and his personal struggles. May provided him assistance with both.
John's recovery and collaborations with May did give him the success he sought. He recorded three albums during this time span and collaborated with the likes of Elton John and David Bowie to get them propelled to stardom. "Whatever Gets You Through the Night" became his first solo #1 hit in the United States. May served as a producer and coordinator on the album Walls and Bridges. This gave John new success and put him back in the driver's seat as an artistic genius. May was able to let him become who he wanted and appreciated him for it.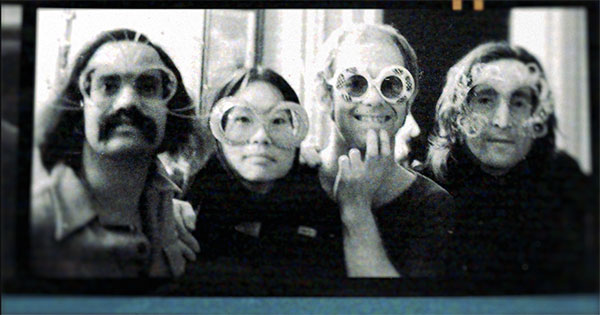 May's narration and the film's editing style recount the story as a distant dream, a fantasy of a long-gone reality. In instances where there are no photos, sketches and animations put together the narrative in visual form. May never vilifies nor over praises John, saying he is a flawed human who needed things worked out. She loves him and because she loves him, she wants to see him return to the glory days. Even with Yoko continuing to ask for John back and May knowing their relationship may be temporary, she makes the most of it and serves as a guide for the troubled rock star. Her passion for her work and respect for this person are what adds a new take on this moment in time. It is clear John left an impression on her, and she kept John in her heart and mind right up until his dying day.
Though the film tells the story as clearly as it can, it perhaps does not go far enough into what happened. Throughout the 1970s, there was talk of a Beatles reunion. For a time during John's separation, it seemed he was ready to reconcile with his bandmates and collaborate with them more. In March of 1974, he had a meeting with fellow Beatle Paul McCartney and they even did a jam session. This little get-together could have been the spark to send the Beatles back together. However, not much else is said about his interactions with the rest of the band. Ringo Starr remained his friend and even a session drummer on several of John's projects, but George Harrison is barely mentioned at all. The idea of a Beatles reunion may have seemed farfetched, but just a bit more insight on how they felt towards each other during this time may have been appreciated. However, as this is not the focus of The Lost Weekend: A Love Story, it does not detract much from May's message and keeps true to her side of the story.
To diehard fans and Beatles historians, this will not give any huge revelations, but will be an honest, straightforward account of the story. May herself was on good terms with Yoko, as well as John's first wife Cynthia and his son Julian, so she has no intentions of manipulation or slander with her time with John. This is a simple, straightforward, honest account of what happened for those eighteen months, and on this front, The Lost Weekend: A Love Story delivers as promised, no more, no less.
---
The Lost Weekend: A Love Story will be released globally in theaters from April 13, 2023. Click here for tickets to The Lost Weekend: A Love Story!