The Legend of Hei: A Charming, Kid-Friendly Adventure (SIFF Review)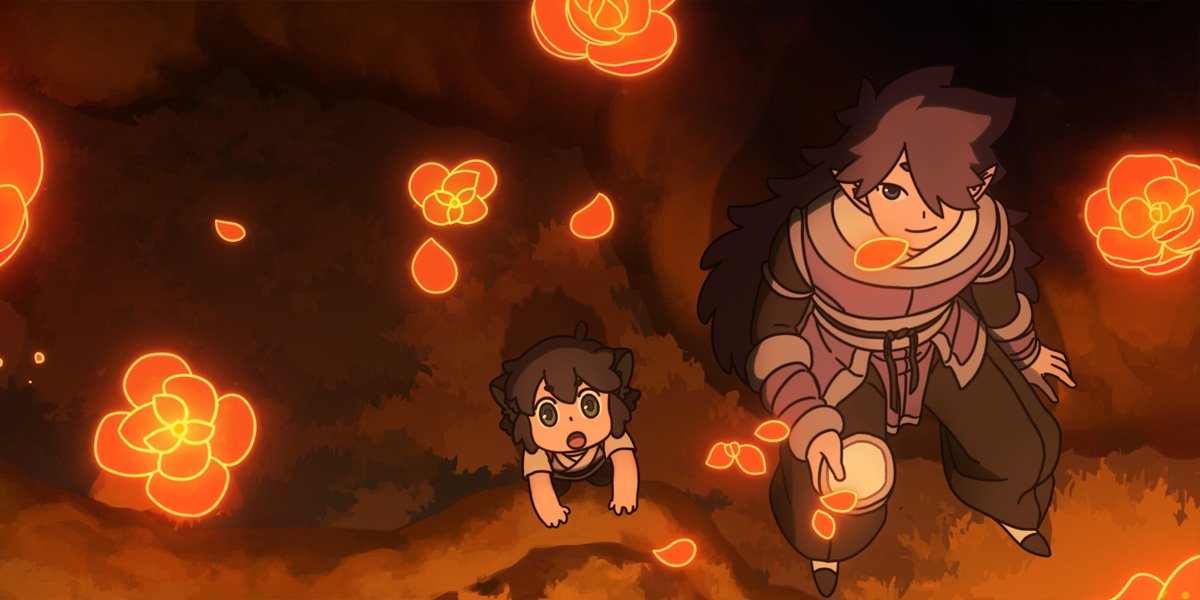 The Legend of Hei (Courtesy of SIFF)
The Legend of Hei is a gorgeously animated and exciting children's adventure film, with enough surprises and endearing moments to make it worth a watch.
---

In the crowded field of animated children's films, The Legend of Hei stands out for its surprisingly twisty narrative, gorgeous visuals, and enough cute moments to make any viewer's heart swoon. Directed by MTJJ (aka Zhang Ping), and inspired by a webtoon series he created called The Legend of Luo Xiaohei, the film is expected to have a North American release after topping the Chinese box office in 2019, when it was originally released. The story follows Hei (voiced by Kei Gambit for the English-language version), a shapeshifting spirit with mysterious powers, as he navigates the modern world, grapples with his hatred of humanity, and searches for community and somewhere he can call a home.
The animation throughout is beautiful to look at. Lush wide shots capture delicately drawn landscapes awash in color, and all of the character designs are unique. The animation excels at immersing the viewer in the magical world of the film. It also has a strong sense of energy, especially in the frenetic action scenes. Characters are constantly flying, jumping, dodging, spinning, and attacking each other with various special abilities that it borders on overwhelming. While the action scenes are certainly exciting, they can be difficult to follow due to how fast-paced they are. 
Thematically, The Legend of Hei features touching ruminations on community, environmentalism, and morality, but does not explore these topics too deeply. It is a children's film, after all. The environmental angle is predictable, following similar footsteps as Princess Mononoke or WALL-E, but lacks an original perspective. Hei's forest home is destroyed by humans, causing him to resent them, but the film is more about Hei learning to see people as worth caring about rather than humanity reckoning with their environmental impact. Some of the most successful parts of the film are when Hei is searching for a community of his own. He meets varying different groups of people and must decide for himself who he wants to call his family. This dilemma feels very nuanced, especially for a film aimed mostly at kids, and is one of the most endearing parts of the film.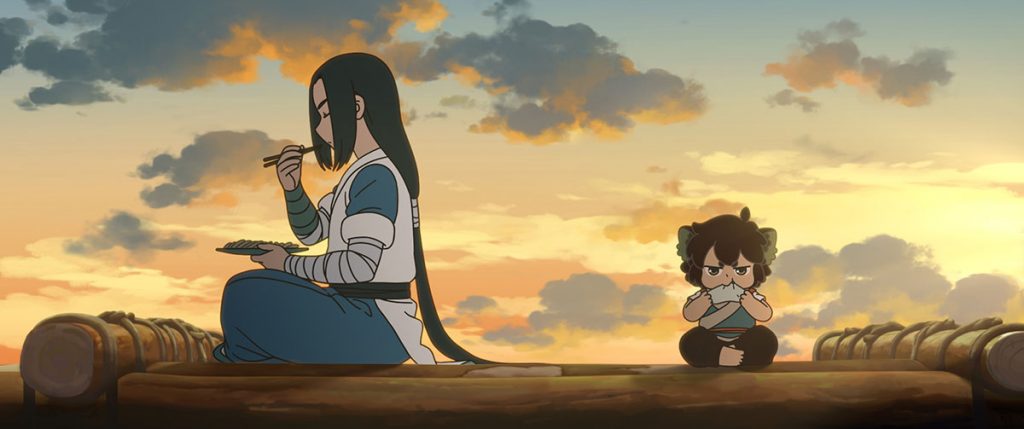 Even with the lovely animation, cute characters, and somewhat satisfying narrative, The Legend of Hei cannot help but feel slight. It can be overloaded with exposition, as characters explain the numerous magical mechanics of their world, and some thematic threads feel underdeveloped. However, while your average moviegoing adult may not love it, I am confident that families will appreciate the kid-friendly adventure the film has to offer.
---
The Legend of Hei premiered digitally at the 47th Seattle International Film Festival on April 8-18, 2021.