The God Committee (Review): Stage-to-Screen Transplant Lives and Breathes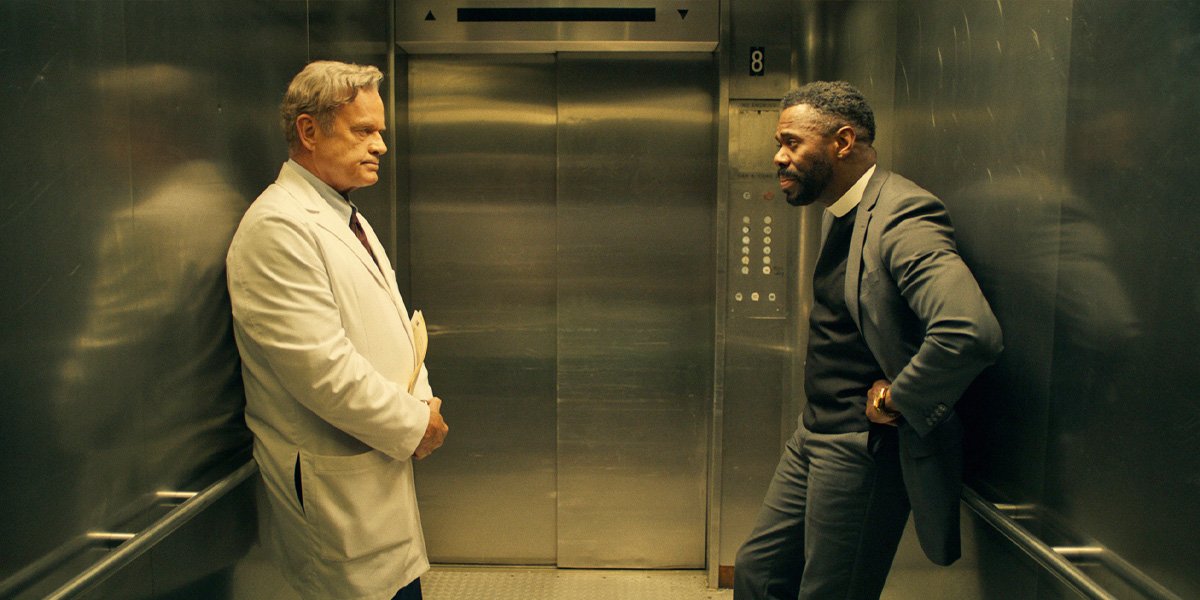 Kelsey Grammer and Colman Domingo in The God Committee (Vertical Entertainment)
While it occasionally leans too far into hospital melodrama, The God Committee has enough heart to successfully tackle its tricky subject matter.
---

As The God Committee opens, it is 2014, and a group of senior doctors are gathering in a New York hospital boardroom. Referred to simply as "The Committee", their task is to decide which patients at the hospital deserve to be prioritised for heart transplants. By examining each patient's financial situation, medical history, and family support structures, they take simple majority votes that could, in effect, decide which of these lives is worth saving. When a patient due to receive a heart dies shortly before their operation, the committee has an hour to decide which of the three remaining high-priority patients gets the spare organ, while tangling with a large donation offered to the hospital by the father of one of the candidates. The situation and stakes are, at no point, sugar-coated or kept anywhere but at the very forefront of every line of dialogue, every character interaction: two of these patients will die.
The God Committee isn't shy about its more explicit themes. The worldwide organ shortage is unapologetically used to drive the film's events, and there are, of course, several references to the barbaric nature of the USA's healthcare system: the fact that one of the candidates may never pay back their hospital bills is a conspicuous mark against their chances of survival, and the fact that another candidate is unemployed is used to imply that their societal contributions make them less worthy of the transplant. However, as the name may imply, the film is more than willing to confront the religious overtones of doctors "playing God". Colman Domingo's dog-collar-sporting legal consultant is the very visible face of the religious aspect of life-saving healthcare. Explicitly Judeo-Christian ideas of redemption are also omnipresent: while the doctors themselves must grapple with the impact of their decisions on their own lives, they discuss how the sins of a candidate's past may affect their potential futures.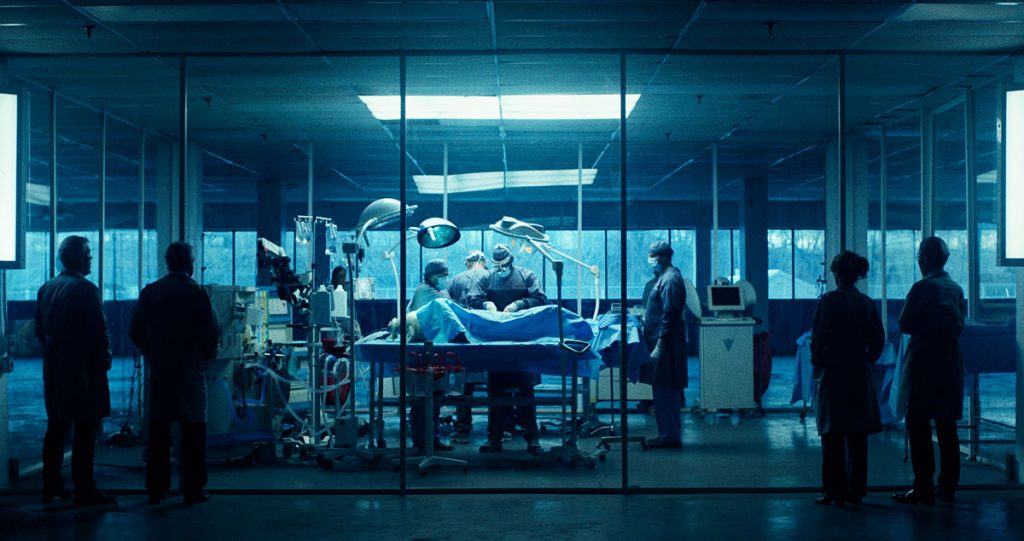 Such themes may have been too impossibly melodramatic to be successfully handled in a 12 Angry Men-esque, direct stage-to-screen adaptation, and so director Austin Stark's willingness to experiment with the form (while occasionally a little clumsy) brings welcome elasticity to an otherwise formulaic structure. The film straddles sequences set seven years apart, as the doctors involved find their future lives still heavily impacted by the hour we bear witness to. There's plenty of philosophical viscera that this two-pronged approach is able to unearth, and by grounding these discussions in more relatable threads of human stories they move from the intellectual to the emotional with subtle and heartfelt grace. Sometimes, this melodrama feels somewhat misplaced – at its worst, the film feels almost like a "special episode" of ER or Holby City, with all the subtlety of a defibrillator – but the connective tissue is robust enough to sustain an emotional spark.
Of course, a film of The God Committee's ilk provides ample ground for fine actors to shine, and this is an opportunity well taken. The central cast are all suitably restrained, sufficiently respectful of the film's lofty ambitions to avoid scenery-chewing excess; Janeane Garofalo, in particular, could have easily decided to inject superfluous doses of gravitas into her role, instead approaching it with an attitude of subdued professionalism. The true headliner of the film is undoubtedly Kelsey Grammer: as cynical surgeon Andre Boxer, he is both pathetic and sympathetic, obsessive and nonplussed with exceptionally well-reasoned and careful variance. His relationship with Julia Stiles' ambitious and idealistic Dr Jordan Taylor may not be the strongest aspect of the picture, as the chemistry between the two proves less than arresting, but the pair offer sufficiently believable and complex performances to provide the human heart of what could otherwise have been a cold, philosophical treatise.
Overall, The God Committee marks a smart, thought-provoking entry into the canon of bioethical filmmaking. It never lingers or overstays its welcome, coming with a gratefully appreciated sub-hundred minute runtime; it is surprisingly far from the self-indulgence that it so easily could have slipped into; its questions and ideas linger long in the memory after the credits have finished rolling. As a stage-to-screen adaptation with the loftiest of goals, it succeeds with enough regularity to do justice to the bold and existential issues it tries so desperately to juggle. It is perhaps suitable that the film ends on a distinct note of subdued optimism – beyond its philosophical goals, one cannot deny the presence of a living, beating heart.
See Also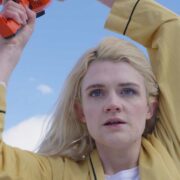 ---
The God Committee will be released in select US theaters and on demand July 2, 2021.
---
JOIN US!
Don't miss our monthly updates with film news, movie-inspired recipes and exclusive content! You'll only hear from us once a month. #nospam