The Exception (Undtagelsen): Visually Stylish, Narratively Messy (Review)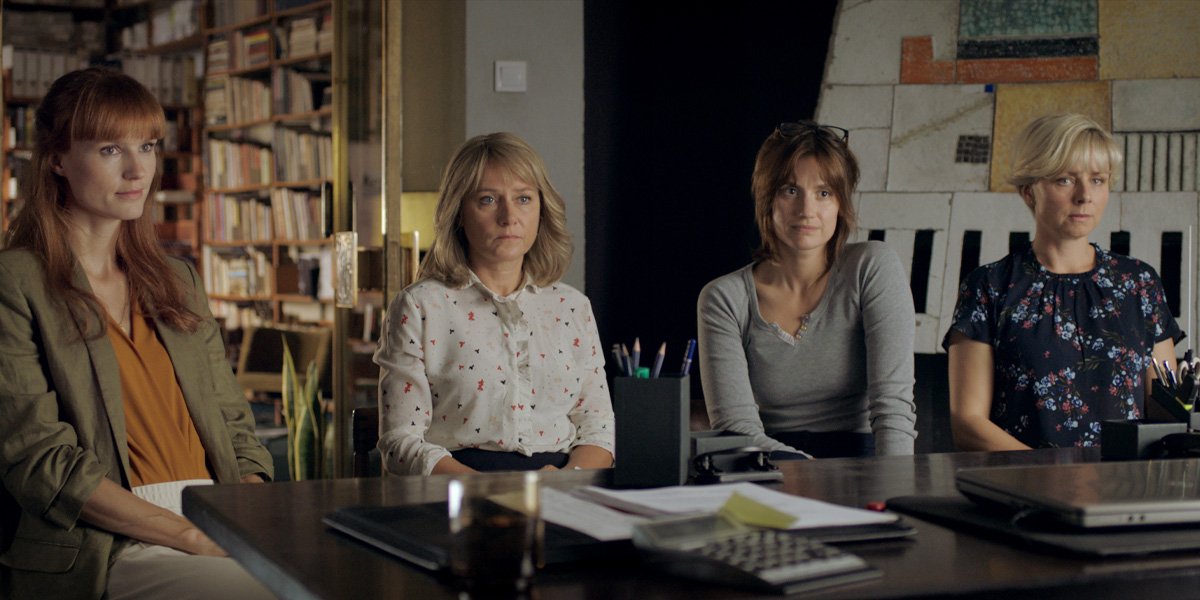 The Exception (Erik Zappon / Courtesy of Strike Media)
The Exception (Undtagelsen) suffers from a languorous pace and its over-reliance on metaphor leaves it feeling a bit muddled.
---

One would expect a psychological thriller to be expertly plotted, sharp and tight and constantly prepared with a twist to shake up audience expectations. Unfortunately, Jesper W. Nielsen's adaptation of Christian Jungersen's best-selling novel is frustratingly slow and unnecessarily muddled, meaning audience anticipation is replaced with a longing for clarity.
Four women – Iben (Danica Curcic), Marlene (Amanda Collin), Anne-Lise (Sidse Babett Knudsen) and Camilla (Lene Maria Christensen) – work at an NGO [non-Government organisation] that specialises in global war crimes and genocide. When two of them start receiving death threats, their complicated relationships with each other start to unravel from suspicion, paranoia and trauma.
Nielsen's film – and, presumably, Jungersen's original novel – uses the trappings of a psychological thriller to explore the concept of evil. With repeated voiceover interludes in which Iben (Curcic) reads from her work on the psychology of evil over images from historical atrocities, the complex nature of psyches and human nature is consistently in question. Every main character has a personal trauma, a secret shame, that feeds into the already existing tension, and the film posits the question of whether someone can truly bury a malevolent nature enough to appear 'normal' throughout a regular daily routine, leading to a moment of suspicion for all of them to be masterminding the threatening emails.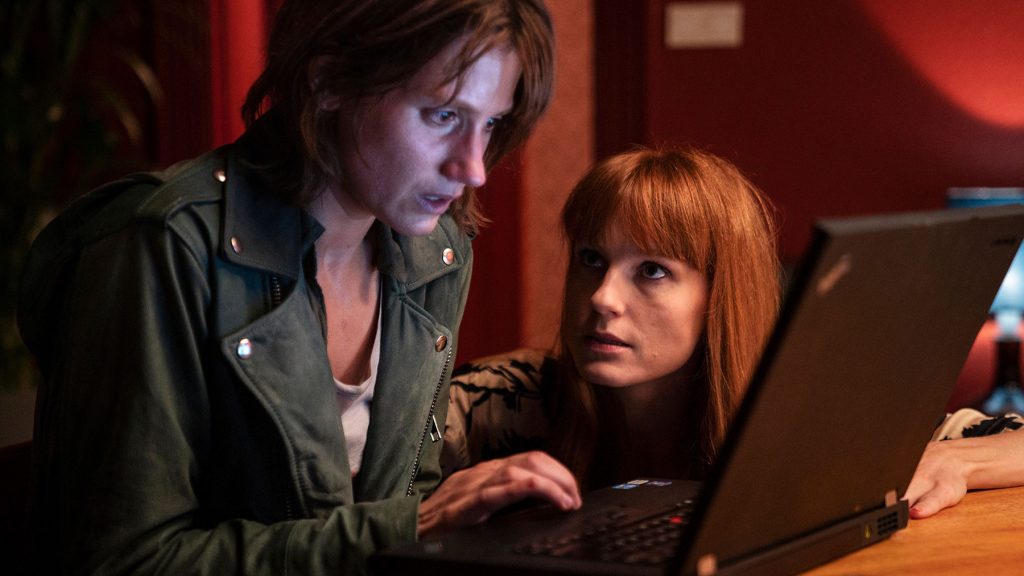 In theory, this layering of motivations, unreliability of each character's emotional stability and use of such an intriguing metaphor makes for gripping storytelling. In reality, however, it becomes unnecessarily complicated and the subsequent sequence of events taking place soon borders on ridiculousness. The complexities of each character are kept frustratingly underdeveloped and as such they remain not particularly compelling even as the plot thickens. The cast are all superb in the roles they are given – particularly Curcic, whose trauma and PTSD lead to an emotional breakdown that is well visualised, and Knudsen, whose workplace unhappiness bleeds into all aspects of her home life, – but the thinness of personalities are disappointing when it's the nature of the characters themselves that Nielsen strives to highlight. The film tries to do too-much plot wise, and so the intricacies of each woman's personal emotional arc are lost.
With a colour palette typical of similar Nordic dramas and an unobtrusive score, the film is stylistically a success. It doesn't feel oppressive, nor over accentuate it's themes with dark visuals, and instead creates tension with dialogue and character actions that steer clear of being cliché or stereotypically 'thriller-esque'. It's purely the dissatisfying structure and overabundance of plot strands being weaved together that let the film down. The dramatic climax is undercut with yet more questions that are never satisfactorily answered, and the desired message of how the psychology of evil is an ever-shifting, complex mine field gets lost in the frustration and confusion when the credits do being to roll.
See Also

A good concept, central theoretical idea and terrific performances mean it is such a shame that The Exception doesn't quite fulfil its potential, and instead ties itself up in too many knots and frustrates, rather than intrigues, its audience.
---
The Exception will be released across all major UK Digital Platforms on 22nd January, including iTunes, AppleTV, Sky Store, Google Play, Amazon, Virgin, Curzon Home Cinema & Chili (& BT on rental only from 1st Feb).
---
---
JOIN US!
Don't miss our monthly updates with film news, movie-inspired recipes and exclusive content! You'll only hear from us once a month. #nospam