The Ever After (2014): Film Review

The Ever After (Poor Rich Kids)
The Ever After captures the complexity of relationships, addiction and mental illness with honesty and intensity while breaking male stereotypes.
---

Back in 2014, director Mark Webber's persevering search for cinematic authenticity, where art imitates life that imitates art, led him to one powerful and very underrated movie of its genre: The Ever After. Originally released on Valentine's Day and as independent as a movie can be, the film is a true labour of love, marking the very first collaboration between the filmmaker and his wife and muse, actress Teresa Palmer (A Discovery Of Witches).
The Ever After is not the classic romantic comedy one would expect to watch on Valentine's Day, but it is a love affair in its own right. It's also a true 'family business', as it was made entirely thanks to the efforts of family and friends: Palmer and Webber got engaged during the filming of the movie while Palmer was pregnant with their first child.
The film revolves around a couple, Ava (Palmer) and Thomas (Webber) and their struggles while raising their young daughter Lily. As the movie begins, we watch a whirlwind of shots of their joyful moments, much like scenes from a music video to then be suddenly brought forward to years later when they are seemingly settled into their domestic – not so much – bliss, disconnected from one other and in the grip of their toxic routine. Once a former Hollywood actress, Ava is now a stay at home mum, and her frustration is manifested in passive aggressive behaviour towards her husband. Meanwhile, Thomas' fancy photographer job pulls him away from his family, making him emotionally distant and fuelling his substance addiction.
Mark Webber takes us on a nosedive journey to explore marriage in all its facets: not only the pretty and happy ones, but also the toxic, apathetic and broken dynamics that happen behind closed doors after two lovers say 'I do'. A too often ignored truth, and one that's conveyed beautifully and repeatedly throughout the movie, is that, while falling in love is pretty easy, being in love is a little more difficult, and staying in love is really hard. Here, we are clearly observing two people who used to be in love and who are now prisoners within a stale marriage defined by not too subtle recriminations, passive aggressive remarks, and rough, aggressive sex that feels devoid of passion.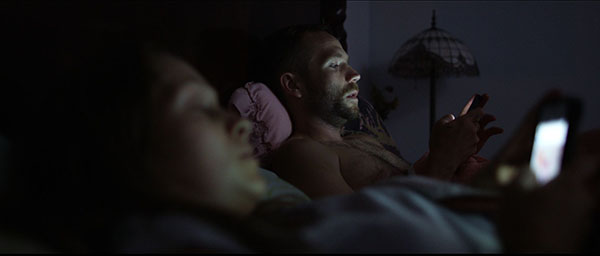 It is clear that Webber's intention is to make us feel uncomfortable, as heartbroken spectators of the couple's existential crisis and their respective inner fight battling their demons. The director doesn't hold back at any point and takes us to dark places as he explores themes of mental illness, addiction, and abuse whilst breaking the taboo of male rape.
Thomas is self-absorbed and disengaged with both his wife and daughter. Although he is not the most likeable character, it's only when tragedy strikes that we get to see his vulnerability, gentleness and willingness to patch up his marriage. His character embodies a very old-fashioned version of male parenthood, a cliché of modern-day masculinity. With the word 'masculinity' we often automatically associate 'strength,' and, based on this cliché, a man is only strong if he's dominant, aggressive, doesn't talk about his feelings, and is perceived to have the upper hand in the relationship.
But the movie points out that this isn't true. There is strength in vulnerability, kindness, and compassion. Thomas' story arc gives us the opportunity to reflect on that and, at the same time, it raises important questions: What is masculinity and how do we define it? Through the character of Thomas, Webber forces us to ask ourselves if there's room for men to embrace their struggles and vulnerability within a society that seems to keep us stuck in how we define virility and male strength. Surely we have progressed since the movie's release, but The Ever After relays the struggle unapologetically and brutally, making it impossible for us to not notice it, as you would with an open wound you're constantly picking on.
As a huge fan of both Palmer and Webber's work, I can say that their real life chemistry is a wonderful gift to Webber's direction, and it translates brilliantly onto the screen. Webber draws incredible emotional depth and range from Palmer, unlike any other director has been able to do, so much so that the tension and disconnection between the two characters feels as palpable and real here as their devotion to one another does in real life.
This must be Teresa Palmer's most intense and truthful performance: she is simply mesmerising. She is able to convey Ava's emotionally unstable personality with grace and ferocity, embodying her flaws while breathing tenderness and likeability into this very complex woman. Even if at times all you'll want to do is to shake Ava's child-like attitude off, you won't be able to completely dislike her or not empathize with her aching. Not only does Palmer deliver an outstanding performance, but she appears to have been fully involved in the project besides acting and co-producing. She wrote a scene drawing from her own experience in dealing with mental illness, a theme she set her heart on to explore, which she manages to do beautifully. Ava is definitely one of Webber's best written and most multifaceted characters to date and the role couldn't have been anybody else's but Palmer's.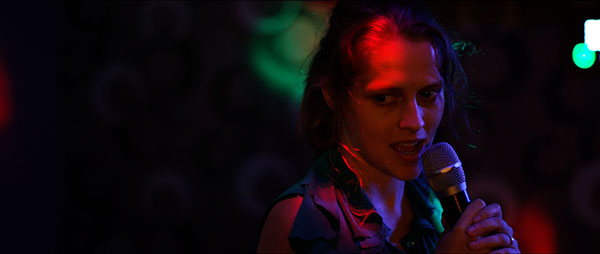 The Ever After notes a lot of priceless cameos, the most significant being the great Melissa Leo (The Fighter) as a wise, maternal figure that Ava connects with in time of struggle and uncertainty. Although her scenes are short and sporadic, they are also extremely powerful and pivotal. Rosario Dawson and Moby, both playing themselves, and Phoebe Tonkin (The Originals) also appear in the movie for a quick treat, and Patrice Lucien Cochet is once again Webber's brilliant cinematographer.

While we get an happy ending, the movie doesn't focus much on the resolution, that pivotal moment of reconciliation and reconnection of these once enamoured lovers of whom we only got glimpses. Except for a few brief scenes at the end, the story doesn't really show us how Ava and Thomas put their pieces back together, how they heal what was broken, and how they are ultimately able to reconnect with each other. Although Ava and Thomas' love for one another feels real and believable, it feels like something is missing in an ending that doesn't fully give justice to both our protagonists and the movie itself. Since a lot of the movie is charged with pain, I feel both the audience and the characters are left wanting for a little more sweetness than what's given to them.
Overall, this remains one of Webber's finest features, and I can't wait to see his and Palmer's next cinematic collaboration for another wild experience like this one. For now, the original movie's advertising said it best: this Valentine's Day, let us break your heart and put it back together again.
---
The Ever After is now available to stream and own: find out more on the film's official site.