The Captor: "absurd but true" Stockholm Syndrome story is not so absurd after all (Review)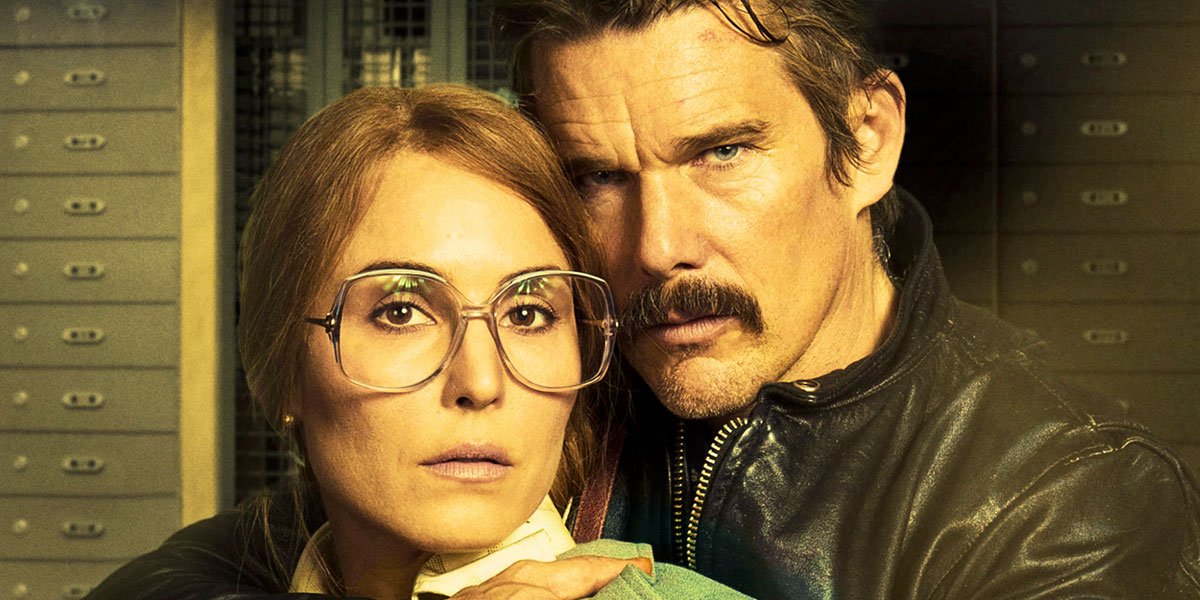 Noomi Rapace and Ethan Hawke in The Captor (Signature Entertainment)
Ethan Hawke and Noomi Rapace shine in The Captor, a dark comedy about the 1973 Swedish bank heist and hostage crisis that coined the term "Stockholm Syndrome".

---
If there's one thing executive producer Jason Blum excels at is telling "absurd but true stories". From Damien Chazelle's extraordinary drama Whiplash to Jordan Peele's 2014 Oscar-winning thriller Get Out and, most recently, Spike Lee's incredible Ku Klux Klan story BlacKkKlansman, the projects the Blumhouse Productions founder has been involved in in the past all appear to have one thing in common: they tell important, little-known stories that are just as socially relevant as they are hard to believe. Robert Budreau's The Captor is no exception, as the unlikely event that inspired its plot is both highly improbable and absolutely true.
In 1973, escaped convict Jan-Erik Olsson walked into Sveriges Kreditbank's main office in Stockholm, took four hostages and arranged for his friend – Norrköping penitentiary inmate Clark Olofsson – to be delivered to him by the police. After that, the two criminals held the hostages in the bank with them for six days, while waiting for the police to bring them money and a car, during which time they did everything from talking to the Swedish Prime Minister on the phone to singing "Lonesome Cowboy" on the radio transmitter. The most absurd part of this event, however, is not the thirty-two-year-old thief's erratic behaviour, but the hostages's.
Let's just say that twenty-one-year-old cashier Elisabeth Oldgren, longtime employee Birgitta Lundblad, stenographer Kristin Ehnmark and junior employee (and only male hostage) Sven Säfström didn't exactly act like typical hostages would. Not only did the four employees somehow form a bond with their captor, but, as negotiations continued, they even took the outlaws' side and turned against the authorities. Daniel Lang's extensive article in The New Yorker, "The Bank Drama", helps shed light on what happened in the bank, but, to this day, people can't help but be intrigued and strangely fascinated by this improbable phenomenon, which psychologists now call "the Stockholm syndrome".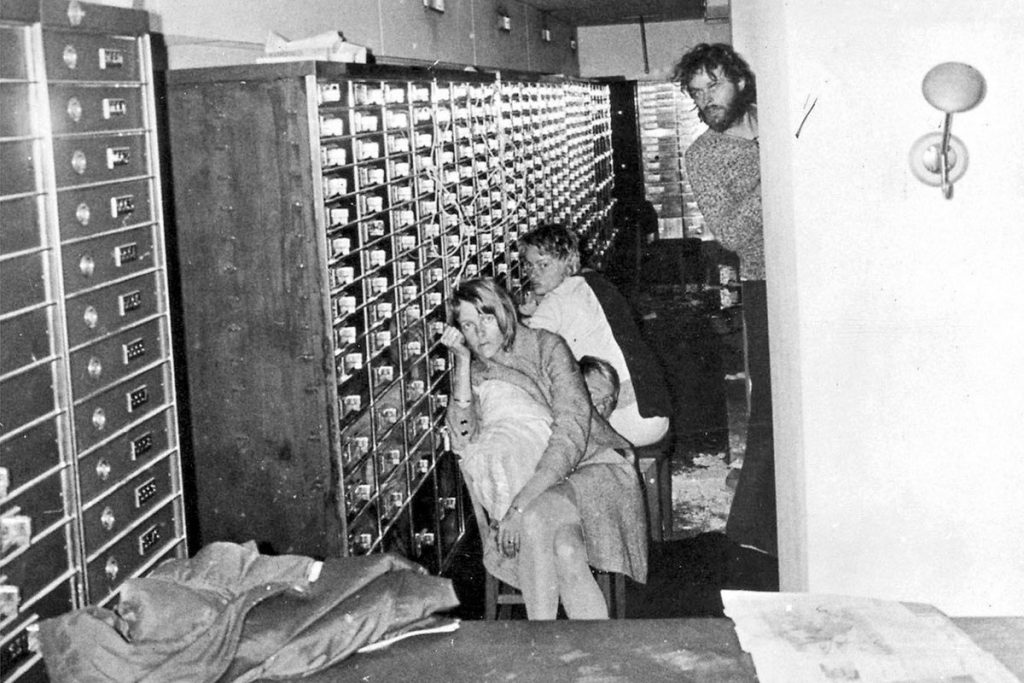 Though most will be familiar with the term, not many of us are aware that it was the 1973 Swedish bank heist that led to a series of events from which the term "Stockholm syndrome" originated, and that makes The Captor even more intriguing. In this engaging dark comedy, director Robert Budreau gives us the chance to witness the course of events from the moment in which the outlaw – now called Lars Nystrom (Ethan Hawke) – steps foot into Kreditbank until both captors and hostages have no choice left but to face the consequences of their actions. In the space of a few hours, not only do we get to know the characters, but we like them, understand them and even care for them, and that is what keeps our eyes glued to the screen.
Ethan Hawke and Noomi Rapace's undeniable chemistry is the foundation of the film, and it is also the glue that holds it together. If Hawke is exceptional at playing a slightly unstable, oddly charming and indisputably magnetic criminal with a soft heart and a knack for making bad decisions, Rapace is absolutely flawless as a strong-minded woman who keeps it together for her husband and children only to become unexplicably attached to her captor and take a completely unexpected course of action that somehow manages to make perfect sense in the end.
As new characters appear and familiar characters form new, unexpected bonds, the dynamics between them change and we slowly begin to understand them. If, at the beginning of the film, we were wondering whether or not this "outlaw" really had a plan, by the time his inmate friend Gunnar (Mark Strong) shows up, we're starting to notice different aspects of his personality. Like the fact that he doesn't seem so unreasonable after all, or that this bank robbery is starting to look more and more like a roadtrip, or, more importantly, that Lars appears to be weirdly protective of the hostages.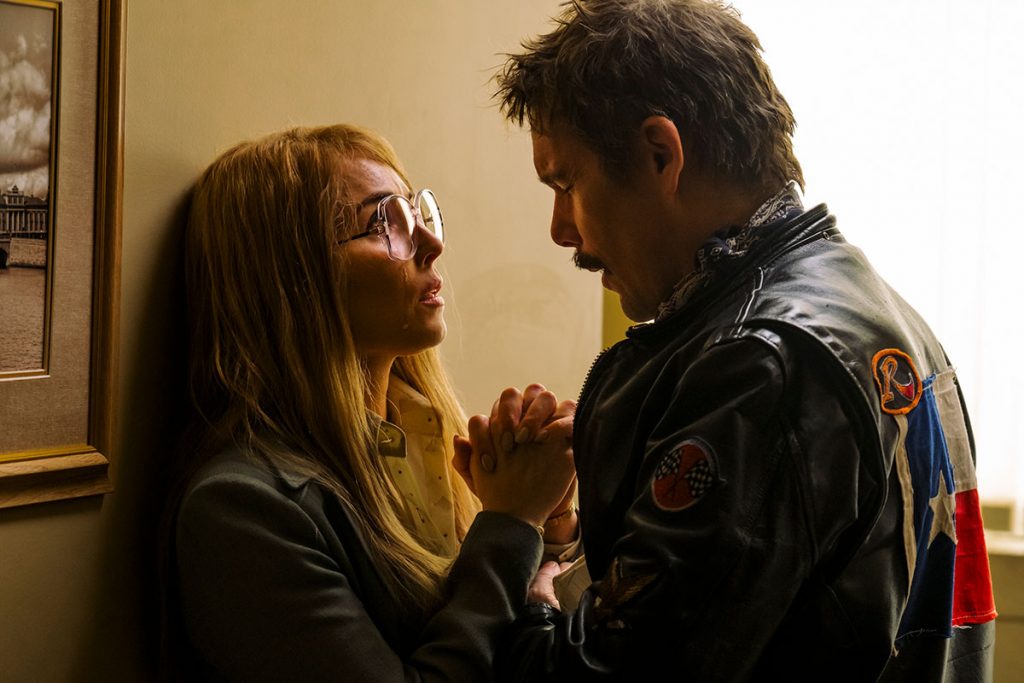 "She's not as strong as you", Lars tells Bianca (Rapace) his opinion of her fellow hostage Klara (Bea Santos), and we witness the beginning of the two protagonists' relationship. Time starts moving at a different pace inside the bank, so much so that it doesn't matter how many police officers are surrounding the building or how many threatening phone calls our unlikely team of captors and captives receives. The situation inside the bank remains the same, and this leaves room for a series of unlikely but believable situations that are often comical and sometimes emotional, though hardly ever dramatic and tense. Which certainly make the film fun and entertaining, but not absurd at all.
See Also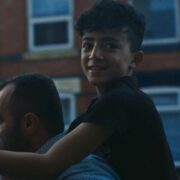 If The Captor's main strength lies in the quality of its performances, its main weakness is that it doesn't really know which kind of film it wants to be. The very first scene of the movie anticipates the psychological theme at its core, by defining "Stockholm Syndrome" as "when you fall for your captor", and the opening credits present us with a tagline that promises an "absurd but true story", and yet none of these aspects are in the movie. If the original 1973 bank heist story was absurd, the one we see on the screen unfolds in a way that, on the contrary, makes perfect sense. And if the Stockholm Syndrome is an interesting phenomenon to analyse from a psychological point of view, The Captor doesn't delve into any of these issues, in what feels more like a missed opportunity than a conscious choice.
Don't get me wrong: The Captor is still an entertaining, funny, well-executed film that has plenty of darkly comical moments, catchy music and captivating characters. It will make you root for its protagonists, it will keep you engaged with well-written dialogue and it will serve as an introduction on a subject that you will find yourself wanting to research on your own (Daniel Lang's "The Bank Drama" is a great place to start!). Not only that, but it will show you an Ethan Hawke in his comfort zone as an equally complex, charming and insane character and a Noomi Rapace you will remember for her delicately moving performance as one of the most relatable, complex, raw characters in the film.
---
The Captor premiered at the Tribeca Film Festival on 19th April, 2018 and it will be released in cinemas and on Digital HD on 21st June, 2019. Its U.K. premiere will happen at the Edinburgh Film Festival on 20th June: click here to head to the festival's website and get your ticket.