The Best Movies on Netflix (US) Right Now: August 2022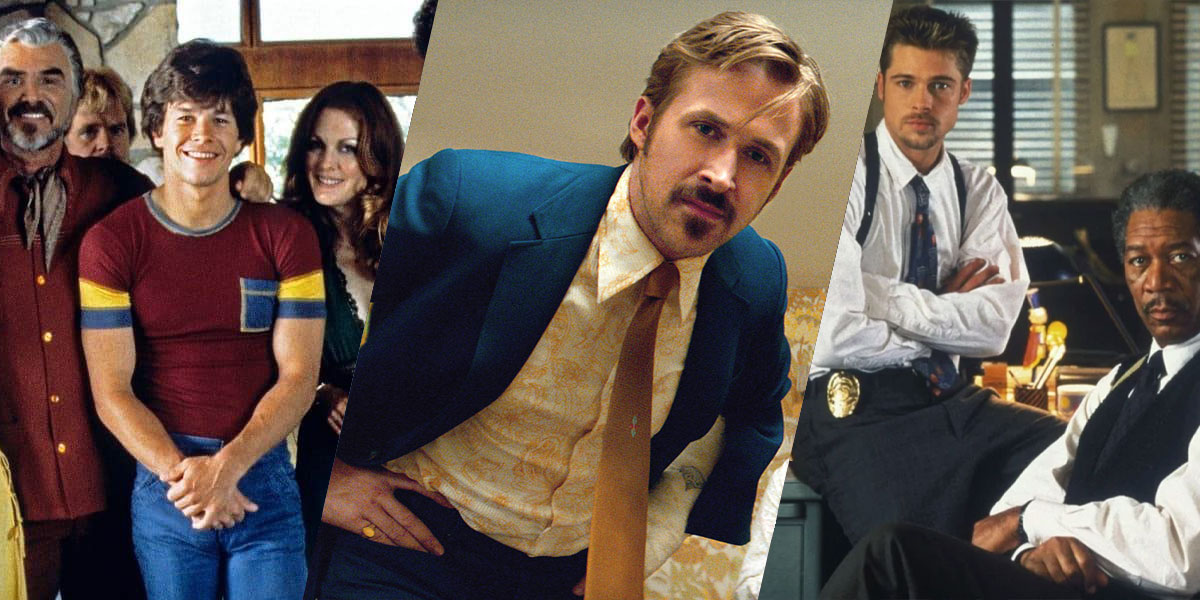 Ali & Ava, RRR, All My Friends Hate Me (Altitude Films, DVV Entertainment, Super LTD)
If you're looking for something to watch on Netflix (US) right now, here are the best movies currently available to stream in August 2022.
---
With a diverse and seemingly unlimited selection of films to stream on a platform like Netflix, picking just one to watch right now can be quite the challenge. Well, we're here to help you decide on your next watch: whether you're watching alone or with company, we have you covered regardless of what you're in the mood for. Check out the best films to watch on Netflix (US) in August 2022, and and don't forget to come back next month for more recommendations.
---
THE NICE GUYS
(2016)
Comedy drama The Nice Guys follows a mismatched pair of private eyes, Holland March and Jackson Healy, played by Ryan Gosling and Russell Crowe respectively, as they investigate a missing girl and the mysterious death of a porn star in 1970s Los Angeles. The Nice Guys showcases Gosling taking on a comedic role with ease, resulting in one of his best performances to date. Although Crowe may not leave as much of a lasting impression, he still feels perfectly cast here and makes up an essential part of this chaotic investigative duo. The 2016 comedy also features a young Angourie Rice as Gosling's wise-beyond-her-years daughter Holly. Rice adds her own comedic flare to the film, as she seems to exist purely to humble her manic father. If you're looking for a laugh out loud comedy with fast-paced action sequences, The Nice Guys is worth adding to your Netflix watchlist.
---
SE7EN
(1995)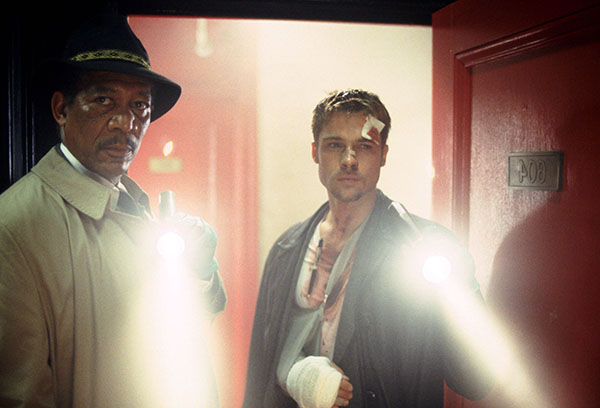 Se7en follows two detectives, rookie David Mills (Brad Pitt) and veteran Detective Lt. William Somerset (Morgan Freeman) as they hunt for a serial killer who uses the seven deadly sins as his motives. Se7en is not only one of David Fincher's most compelling films, but it remains one of the most tantalising psychological thrillers of all time. Fincher's sullen colour palette is unforgivingly oppressive, only making the scenes that unfold more terrifying. Every image and smell emanate off the screen to result in a fantastically immersive viewing experience. Se7en is perfect to watch with friends on a Saturday night, and will be on your mind way into Sunday morning.
---
CRAZY STUPID LOVE
(2011)
There is no shortage of romantic comedies on Netflix, which sometimes makes it hard to know which ones are worth watching. Well, look no further, as we present to you Crazy Stupid Love, which is arguably one of the best rom-coms of all time. At the beginning of Crazy Stupid Love we meet middle-aged husband Cal Weaver (Steve Carell), just as his wife Emily (Julianne Moore) asks for a divorce. Following this, he seeks to rediscover his manhood with the help of a newfound friend, Jacob (Ryan Gosling), who treats picking up girls at bars like an Olympic sport. Crazy Stupid Love has everything one would want from a romantic comedy. Headed by one of Hollywood's comedy geniuses, Steve Carell, the star-studded cast (also including Emma Stone and Marisa Tomei) follow with ease. Crazy Stupid Love also has a lot of heart, and you will feel for every character as they embark on their own quest for love in the different stages of life.
---
BEGIN AGAIN
(2013)
If you're looking for a great family friendly, feel-good film to watch on Netflix then we have you covered, because Begin Again is one of those hidden gems that everyone will enjoy. The movie centres around a chance encounter between a down-and-out music-business executive named Dan (Mark Ruffalo) and a young singer-songwriter named Greta (Keira Knightley). Begin Again follows the unfolding of the promising collaboration between the two talents that comes because of them crossing paths. As always, Ruffalo is completely loveable here and Knightley is as ethereal as ever. The unlikely pairing share a chemistry that is so electric to watch on screen, which makes for a heart-warming watch. Begin Again is complete with a stellar soundtrack, with tunes that will be added to your own playlists before the credits start rolling.
---
LÉON THE PROFESSIONAL
(1994)
Léon The Professional is one of those films that isn't just something you watch on Netflix that one time but is something that becomes your entire personality. Léon follows 12-year-old Mathilda (played exquisitely by a young Natalie Portman), as she's reluctantly taken in by title character Léon (Jean Reno), a professional assassin, after her entire family is murdered. From here, an unusual relationship forms as Mathilda becomes Léon's protégée. As well as having awesome action sequences (with some featuring a terrifyingly unhinged Gary Oldman), Léon The Professional also highlights the importance of found family as well as asking difficult questions about love and trust.
---
GIRL, INTERRUPTED
(1999)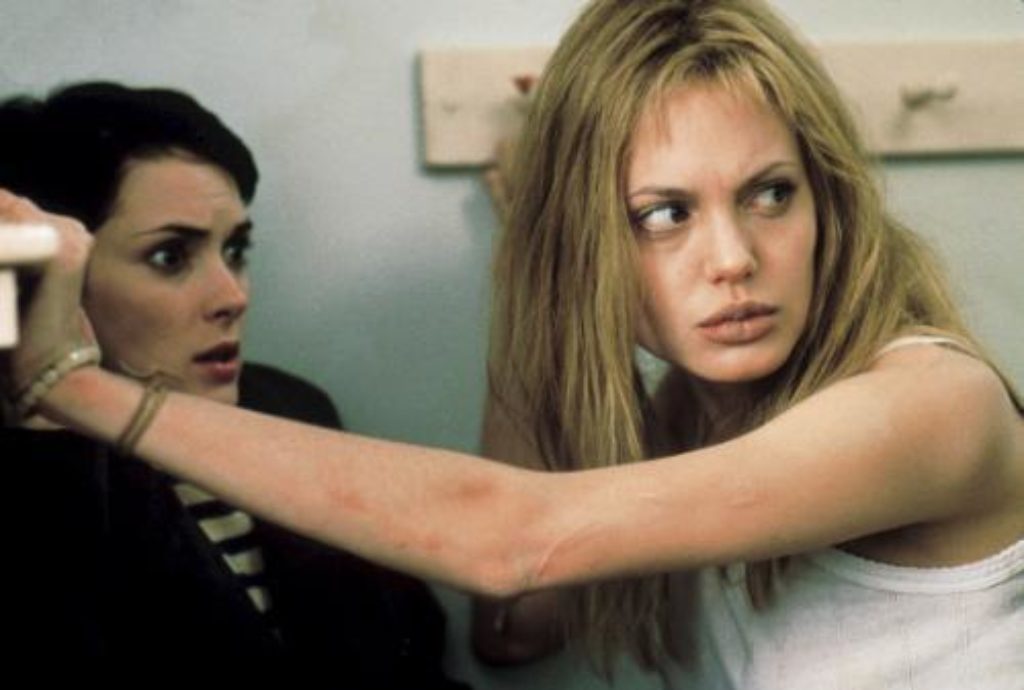 Girl, Interrupted largely takes place in a mental institution during the late 1960s. Main character Susanna Kaysen was a real person, fictionalised here as Winona Ryder, and the story of Girl, Interrupted is influenced by the diary entries she made whilst in the hospital. Upon Kaysen's arrival at Claymoore, she meets Lisa (Angelina Jolie) along with a handful of other troubled girls. From here, we observe their lives as they attempt to navigate their illnesses whilst being institutionalised. Although far from light-hearted, Girl, Interrupted is a very important watch and helps to destigmatise mental health (an issue that was even more pertinent in the 1960s). It is also a showcase of friendship and sisterhood, a kinship found through something that can otherwise feel isolating. If for nothing else, you should watch Girl, Interrupted for the powerful performances from the likes of Winona Ryder, Angelina Jolie and Brittany Murphy (amongst many others), who were at the top of their game in the nineties.
---
MONSTER
(2003)
Monster is based on the life of Aileen Wuornos (played by Charlize Theron), a luckless Daytona Beach prostitute who takes to killing her male clients with vengeance after she suffers a brutal attack. Monster raises questions about morality and the injustice of the class system, leaving you unsure on whether you're meant to pity Wuornos or fear her. A paradoxical figure, Charlize Theron (who received an Academy Award for this role), perfectly portrays a character who is both fearful and incredibly dangerous. Theron is barely recognisable as Wuornos, making Monster almost feel like a documentary. Although it may seem to favour Wuornos at times, as the film is adapted from the book co-written by both Christopher Berry-Dee and Aileen herself, Monster doesn't shy away from the brutality of her actions. This film is definitely not for the faint hearted but is sure to grip those who have a keen interest in true crime and thrillers.
---
STARSHIP TROOPERS
(1997)
Starship Troopers is commonly described as a look into a dystopic future, where fascism is rife. Protagonist Juan Rico (Casper Van Dien) and his companions are part of a military space elite who wage war against giant alien bugs. If you're familiar with other works of Paul Verhoeven, such as RoboCop and Total Recall, you'll know he douses his films in social satire. Starship Troopers is no different, Verhoeven using television clips and fake advertisements to glorify a Nazi-like regime, the military and unbridled violence. Nevertheless, from this synopsis, one wouldn't think this film would be quite so much fun. But Starship Troopers is a blast from start to finish, with non-stop absurd action and visual effects that still hold up (kinda).
See Also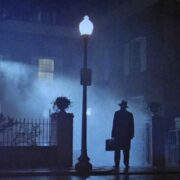 ---
RAW
(2016)
Full Review: Raw (Review): A Deliciously Disturbing Social Horror
If you're looking to watch a film that's controversial in premise and graphic in execution, Julia Ducournau's Raw might be tonight's pick. The 2016 horror follows Justine (Garance Marillier), a strict vegetarian, as she embarks on her first year at veterinary school. After a unique first year initiation, Justine finds herself with a bazaar craving for human flesh. Her sister Alexia (Ella Rumpf) does nothing to quell Justine's desires, and instead encourages her sibling to continue down this disturbed path. Raw has certainly received mixed reviews, and many viewers were forced to leave the cinema during screenings due to feeling too queasy. So, if you think you can stomach it (pardon the pun), then we highly recommend it: just maybe skip the popcorn on this one.
---
BOOGIE NIGHTS
(1997)
Read also: All of Paul Thomas Anderson's Films, Ranked From Worst to Best
Boogie Nights begins in the 1970s, when the porn industry was booming. Here, it's set its sights on young and ambitious Eddie Adams (Mark Wahlberg), who is destined to become the famous Dirk Diggler. Like many of Paul Thomas Anderson's other works, Boogie Nights doesn't miss a beat. We see the rollercoaster of overnight stardom, with all its glamorous ups and disastrous downs. Mark Wahlberg is joined on-screen by an all-star cast, including the late Philip Seymour Hoffman, Julianne Moore, and Burt Reynolds. Each character is so unique, creating a diverse and unpredictable story. You'll truly find nothing quite like Boogie Nights, which is what makes it your perfect next watch on Netflix.