The Benefits of Movies for Children: Recommended Films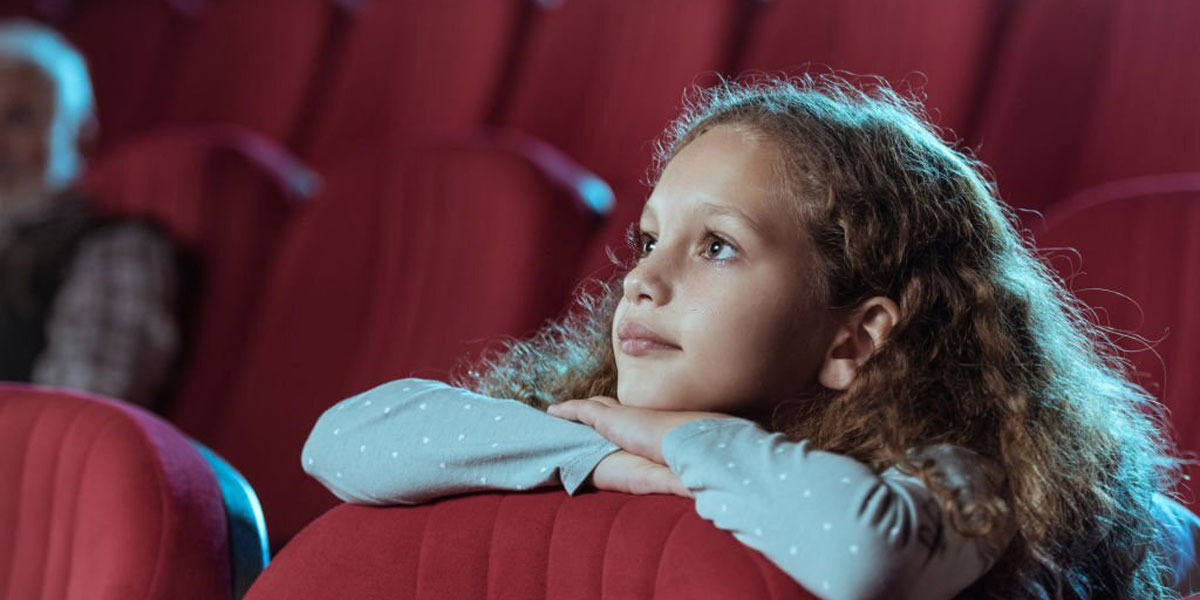 Little girl with curly hair in cinema watching movie (iStock Photo)
---
Children's movies always carry a lesson. Seeing so many different situations on the screen, children develop their ability to think, stimulate their imagination, and become more creative, among other effects that demonstrate the benefits of movies for children.
Movies are one of the most well-known forms of entertainment. However, it is surprising to many that there are also benefits of movies for children. Do you know what virtues this form of recreation offers children?
Every year, new films are released whose main purpose is to entertain and amuse the viewer. However, although many doubt their goodness, these stories can also help educate children.
---
The main advantages of movies for your children
In addition to being entertainment you can use to spend and enjoy time with your children, movies can help your child learn new things, learn words in other languages, and even instill values. However, it is recommended that you always check the content of the movies your children will be watching.
---
Stress Relief
The first benefit of movies for children has to do with their emotions. Children's movies can combat stress and relieve anxiety and nervous tension.
When your child is in school, they often suffer from these feelings as they have to deal with various homework assignments, tests, and exams. Getting out of this routine, clearing your child's mind, and having fun can all help tremendously. You can also turn to an essay writing service and reduce your child's school load and stress.
---
Helps expand vocabulary
Children are very good listeners; they grasp everything quickly. As they get older, their vocabulary will expand. In this sense, movies can help because they present a variety of situations that a child may never have encountered. Therefore, they are more likely to hear words that are new to them and learn their meanings.
Usually, if children don't understand a word, they will ask you for it; this is a good opportunity to teach them. If they can read, have them look up the meaning in a dictionary. That way they will not only learn a new word but will know how to spell it.
---
They are learning other languages
Many movies are in another language or have been translated. Also, some have characters from different parts of the world, so they may express words, perhaps very specific, in another language. Listening to them will stimulate a desire to learn more about that language. They can even learn two languages at the same time!
---
It makes them smarter and more creative
By having this experience on screen, children begin to think more. The benefits of movies for children are obvious when parents help their children deal with problems, draw their own conclusions, and find solutions. It also allows them to develop their creativity, increases their ability to think critically, and stimulates their imagination.
---
Films that demonstrate the benefits of movies for children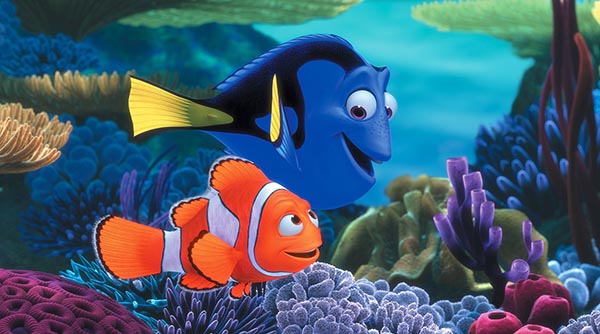 We can find movies for children with different styles and characters of all kinds. There are cartoons as well as movies with real actors.
Each one, depending on the quality of the production, has a story that teaches children a lesson. Here are a few films that demonstrate the obvious benefits of movies for children.
Finding Nemo
This movie is highly recommended, especially for children ages 5 to 10. Among the various characters, we find one named Dory, who always shows a positive attitude despite problems, and is always ready to help others.
On the other hand, there is the main character Nemo, a fish with a small fin, which distinguished him from his classmates, but despite this, none of them made fun of him. This teaches young children respect, empathy, and equality, qualities they will strive to emulate.
Toy Story
Toy Story is one of the favorite movie sagas for young and old alike. It contains many lessons; for example, children can learn from Woody his loyalty.
They will also be encouraged to be grateful, like the Martians, and to understand the importance of being there for their family. Another lesson that will stay with them is not to be jealous that others succeed, but to appreciate the abilities of others.
Meet the Robinsons
In this movie, an orphan boy named Lewis is very interested in pursuing science, creating new things, and becoming valuable to his family. Watching this, the children learn about the consequences of resentment and set a goal to become better people every day.
---
Final words
In short, month after month, a variety of movies designed for children are released. Take advantage of this to nurture, educate, and help your child develop as a person. At the same time, you will enjoy pleasant moments with them.