Ted Lasso Season 3 Episode 8 Review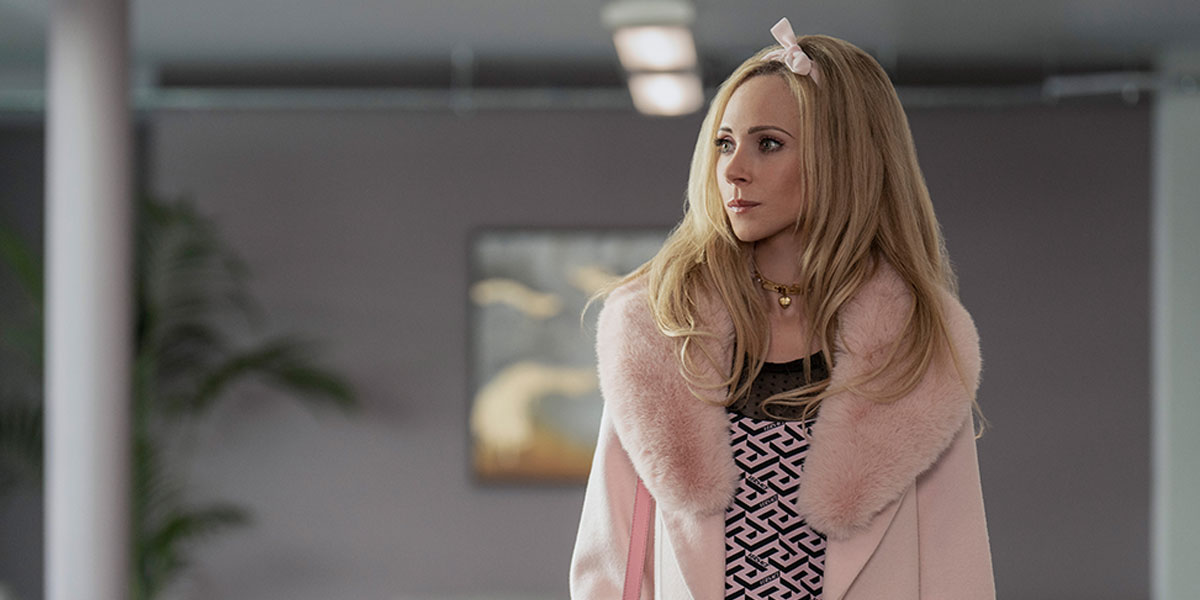 Juno Temple in "Ted Lasso" Season 3, now streaming on Apple TV+. (Apple TV+)
In Season 3 Episode 8, Ted Lasso get to the core of its characters, taking us by surprise with scenes that will define the rest of the series.
---
This review contains minor spoilers for Season 3 Episode 8 of Apple TV+'s Ted Lasso.
It's been two days since I first watched Season 3 Episode 8 of Ted Lasso, and I haven't been able to stop thinking about it ever since. As I go about my day, I find myself wondering what Keeley (Juno Temple), Rebecca (Hannah Waddingham), or even Jamie (Phil Dunster) would do if they were in my place. As the answer immediately comes to me, I can't help but smile as I realise just how well I know these characters. Which, if you ask me, is a sign of pretty great storytelling.
If last week's episode led us to believe that this week would be all about AFC Richmond using what they learned about total football to try and win their first match, "We'll Never Have Paris" immediately subverts our expectations. Yes, the Greyhounds are on a winning streak again, but we don't get to see how they got there. Instead, we get an episode that asks us many questions and answers most of them by the time it reaches the end, but not before taking us on a meaningful journey that lets us spend time with most of our favorite characters.
Speaking of these characters, Ted (Jason Sudeikis), is not exactly as over the moon about AFC Richmond's wins as everyone thinks he is, since he has a situation of his own to deal with. This week, Ted's son Henry (Gus Turner) is staying with him for a few days while his ex-wife Michelle (Andrea Anders) and her new boyfriend/former marriage counselor Jacob (Mike O'Gorman) spend the weekend in Paris. Is Jake going to propose? The question becomes an obsession for Ted, and even the Diamond Dogs can't prevent our coach from conjuring up a series of not très bien situations. His biggest fear? Being replaced by "Doctor Jake" as Henry's father.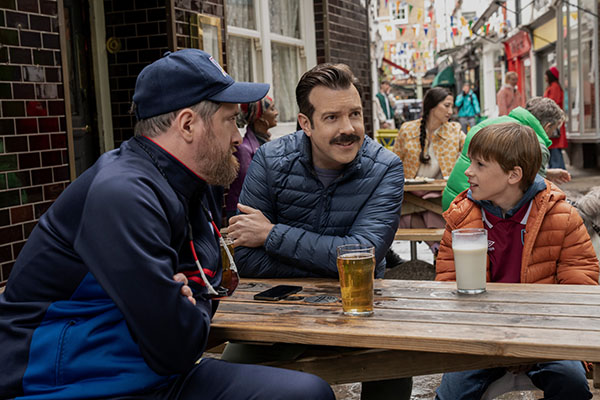 But the biggest question of the week concerns Keeley, whose explicit video message she sent someone, years prior, to "warm them up" in her absence resurfaces as part of a big celebrity footage leak. Of course, Keeley finds out the hard way, and Jack (Jodi Balfour) needs to do some damage control that might finally help us understand if our model-turned-PR specialist's girlfriend/boss is as controlling as Rebecca's Rupert (Anthony Head) used to be when they were dating.
But this also sparks a conversation about the choices we make as women, and the shame that comes from a society that "crucifies us for being sexual" while, at the same time, "constantly sexualising" us. Should Keeley be ashamed for making the video in the first place, or should she stand by her choices, since the footage was always meant to be seen by the recipient alone? Keeley spends episode 8 looking for an answer, and when she finally finds it, it's with a scene that we'll remember as one of the best moments of Season 3. Juno Temple gets to show just how incredibly good she is at hitting us with waves of emotion in a seemingly effortless way, only to put herself back together right after with the Keeley spirit we've grown to love.
Of course, another question on our mind is who the video was for, and let's just say that we're not the only ones wondering, since Keeley has dated at least three of Season 3's characters in the past. Not only that, but the AFC Richmond team, whose phones alone contain tons of compromising footage, has a discussion about whether or not it's right to keep videos of ex-girlfriends after they've broken up, and whose ownership it should be. In the end, Isaac (Kola Bokinni) instructs everyone to delete all the videos, in order to prevent future leaks, and insists on double checking their phones himself.
And (spoilers till the end of the paragraph!) just as it hits us that there's at least one player who definitely doesn't want the content of his phone to be revealed, we get a brief, quiet scene that encompassess all the feelings that very same player has been keeping bottled up inside, up till now. Of course, the player is Colin (Billy Harris), and, though we don't really get to find out what Isaac decides to do with this new piece of information he acquires, episode 8 definitely feels like a turning point for the queer footballer.
Even if we absolutely knew this was coming, Ted Lasso still manages to take us by surprise with a vulnerable yet incredibly potent scene that only lasts a few minutes but is burned in our brains nonetheless. What happens now? I have absolutely no idea, and that, too, is the beauty of Ted Lasso.
But there's another character at the centre of episode 8, and it's the Wonder Kid himself. Nate (Nick Mohammed) and Jade (Edyta Budnik) are officially seeing each other, though they haven't defined their relationship yet. But in episode 8 we get to see a new side of the West Ham coach, who finally has someone on his team besides the players he coaches for a living. Regardless of what we may have felt for Nate when he first betrayed Ted, it's hard to see him as a villain now that we know just how insecure he still is, and I have a feeling that season 3 has more surprises in store for us.
But the same goes for Ted, Rebecca, Keeley, Jamie, Colin, and all the characters who make brave choices in episode 8, and become better version of themselves in the process. And yes, this week's episode is also heartwarming and hilarious in that sneaky Ted Lasso way, with deodorant collections we didn't know we needed and athenées that should really be Anthonys (you'll get this when you watch it!). The green matchbox briefly makes an appearance, and, if you spotted it too and you're rooting for two characters to end up together, you should definitely take it as a very good sign!
But at the end of the day, the answer to all of the episode's questions comes from Henry, Beard (Brendan Hunt), and The Beatles: we have the power to "take a song and make it better," and that's exactly what Ted Lasso 's characters do in "We'll Never Have Paris." With relatable dynamics, meaningful character growth, a heartbreaking revelation, and at least three absolutely badass moments, episode 8 delivers yet another lesson in storytelling.
---
Ted Lasso's Season 3 Episode 8 is now streaming on Apple TV+.