Ted Lasso Season 3 Episode 10 Review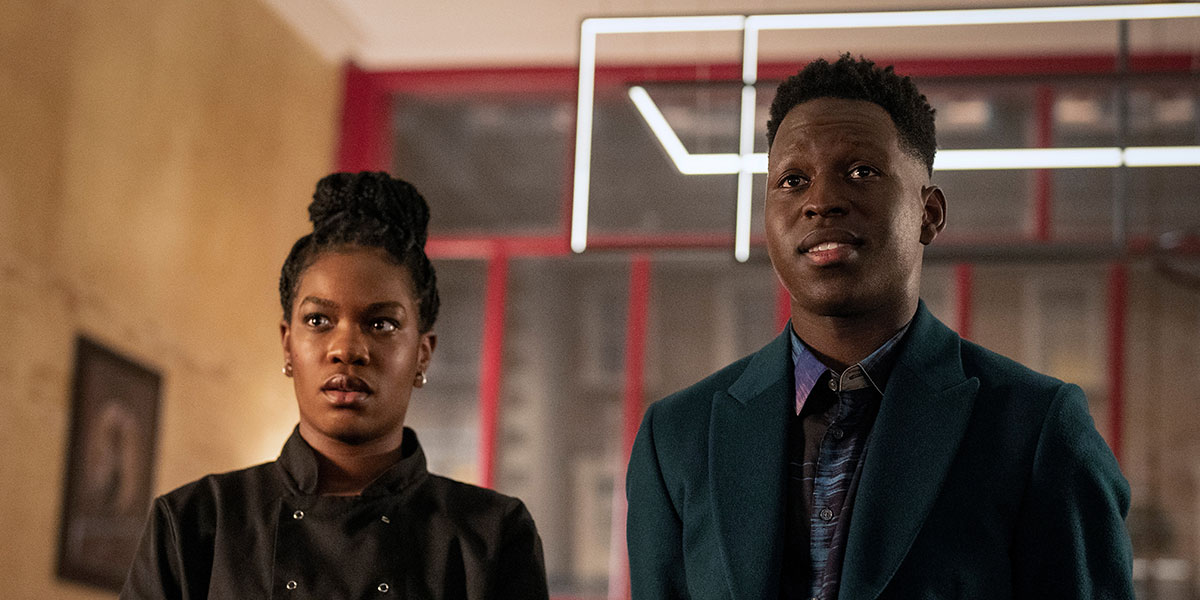 Precious Mustapha and Toheeb Jimoh in "Ted Lasso" Season 3 episode 10, now streaming on Apple TV+. (Apple TV+)
Episode 10 of Season 3 of Ted Lasso is not without its good moments, but contains some baffling creative choices that make for a frustrating hour of television.
---
This review contains minor spoilers for Season 3 Episode 10 of Ted Lasso.
As Loud and Clear's regular Ted Lasso reviewer is currently out enjoying life in Cannes, I've been entrusted with reviewing both episodes 10 and 11 of my favourite football-focused comedy. Due to this, I'm going to devote the first part of this review to catching you up on how exactly I feel about this divisive third season, and how that, unfortunately, differs from Serena's opinion. Season 3 of Ted Lasso is an odd beast, with the creators of the show seemingly doubling down on the elements that they think worked so well in the first two, yet somehow, in my eyes, this has resulted in a much worse experience that has frequently left a bad taste in my mouth.
The episodes have gotten significantly longer, the characters have been victims of "Flanderization", and the writers have attempted to cram so many subplots into each and every episode that all of them have suffered as a result. What was once a brilliantly written, constantly joyful workplace comedy has morphed into a frankly unfunny parody of itself. I'm struggling to even enjoy it as a hardcore football fan, as the show has mostly cast that aspect of itself to one side, preferring to give every single character unneeded relationship drama. Why is Nate (Nick Mohammed) dating a girl he has no chemistry with? Why did Keeley (Juno Temple) date Jack (Jodi Balfour), if it was only going to serve as a reason for her to potentially get back with either Jamie (Phil Dunster) or Roy (Brett Goldstein)? Why did she and Roy break up in the first place?
Episode 10, named "International Break", unfortunately, doesn't improve things. The episode is set during an international break, a period during the football season when players are called up to their respective international teams for friendlies, tournaments and qualifiers. AFC Richmond, hot off a 10-game winning streak, have several members who have been selected to represent their nations, including Jamie, who's set to make his England debut. There's a frustrating plotline that focuses on Dani Rojas (Cristo Fernández) and Van Damme (Moe Jeudy-Lamour), who partake in a match against each other, that is solely based around a single joke, namely that Dani starts acting cold towards his teammate. It's not a particularly funny joke to begin with, and it unfortunately doesn't get funnier as time progresses and it eats up more and more screen time.
One of the Richmond players who doesn't make it into their international team is the Nigerian winger Sam Obisanya (Toheeb Jimoh) , who is reunited with his arch-nemesis Edwin Akufo (Sam Richardson), the billionaire last seen in season 2. He's elevated to cartoonish levels of evil in this episode, having decided to set up a "Super League", similar to the one proposed in 2021 which received major backlash from fans and professionals all around the globe. For some reason, despite being in charge of what you'd assume to be one of the Premier League's smallest clubs, Rebecca (Hannah Waddingham) is invited to partake in the league, attending a meeting alongside several other billionaires, including Rupert (Anthony Head).
It's an odd choice for a one-off plotline this late into the final season, as it feels far too large-scale to be quashed in a single episode, resulting in a conclusion that feels far too sudden, with the big climax just randomly missing from the final product. Rebecca's ending monologue just feels far too cliché to actually have the effect that we're supposed to believe it had on a group of villainous businessmen. The delivery of the monologue doesn't help it feel any less cliché, with it being accompanied by Nate's beautiful violin playing. The former kit-man, hot off of quitting his managerial job at West Ham, returns home this episode for a reunion with his parents.
See Also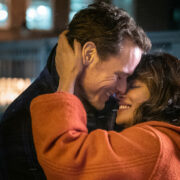 The exchange that comes from this with his father (Peter Landi) is easily one of the episode's highlights, but I can't help but feel like the actual scene of Nate quitting his job is an integral one that we really should have seen. For it to be completely absent just feels like it's doing Nate's character and his redemption arc a massive disservice. This, combined with Keely's arc in this episode, gives off the feeling that Ted Lasso is rushing all of its million subplots so that it can actually give them endings. Scenes that feel like they would be key moments in the season are simply just missing, and as a result, the episodes somehow simultaneously feel both too long and too short.
Too much time is spent on unfunny jokes and overlong scenes, but not enough time is spent on pivotal plot points. I can't quite wrap my head around the decision to include the Dani-Van Damme plotline but leave out Nate quitting his job, when the latter is arguably what his entire arc this season has been building towards. That sentiment sums up the entire episode for me, an hour of television that is not without its good moments, but as a whole, it contains far too many baffling decisions and simply unfunny jokes. For every great Roy and Jamie scene, there's a humourless Ted Lasso (Jason Sudeikis) joke, or a key scene just completely absent for some reason. I desperately hope that the last two episodes can recapture what once made the show so good, but I am very worried.
---
Ted Lasso's Season 3 Episode 10 is now streaming on Apple TV+.