The Five Best Films by Taika Waititi, Ranked

Taika Waititi on the set of Jojo Rabbit (Kimberly French / Fox Searchlight Pictures via AP)
No one is emotionally prepared for what Taika Waititi cleverly crafts in each of his movies. From Eagle vs Shark to Jojo Rabbit, here are the five best films from the director, ranked.
---
"In a lot of my films, the biggest theme is family, making families out of those around you." Taika Waititi has quickly become one of Hollywood's most eccentric and entertaining directors in recent time. His films are primarily characterized by the adoration of his native New Zealand culture, the exploration of family tragedy, and a sentiment for innocence. From his first film, Eagle vs Shark, to his Academy Award Winner Jojo Rabbit, Waititi has proven to be an innovative storyteller, a masterful cinematographer, and a riveting actor. Ranked from worst to best, here are five of Taika Waititi's films that will make you laugh, they will make you cry, but in the end, they will leave you with a heart full of joy.
---
5. EAGLE VS SHARK
(2007)
Genre: Comedy/Romance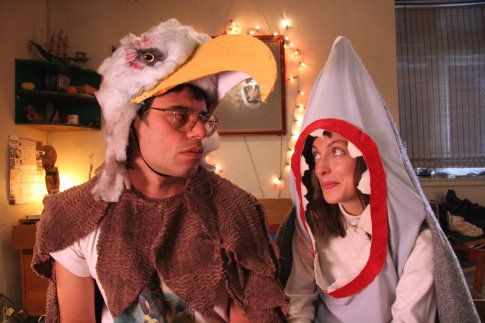 Eagle v Shark features the story of an odd couple trying to find their one true love in life. Lily (Loren Horsley), a shy and innocent girl, develops a crush for a revenged-filled man named Jarrod (Jemaine Clement) who is on a mission to please his father at whatever cost. Waititi forges a relationship between these two odd individuals, making them seem like a perfect match, but as the audience begins to recognize his directorial style, they become aware of the heartbreaking and devastating patterns in his films. Taika beautifully captures Lily's innocence in a number of scenes between her brother and Jarrod's family, creating a likeable character that the viewers love and can relate to. On the other hand, he also uses Jarrod's character and his tragic family history to develop the sentimental aspect of the film. The exploration of Lily's innocence and Jarrod's somber family past leads to a heart-wrenching experience, but in the end, Waititi leaves the audience with heartfelt romantic comedy for the family to enjoy.
---
4. BOY
(2010)
Genre: Comedy / Drama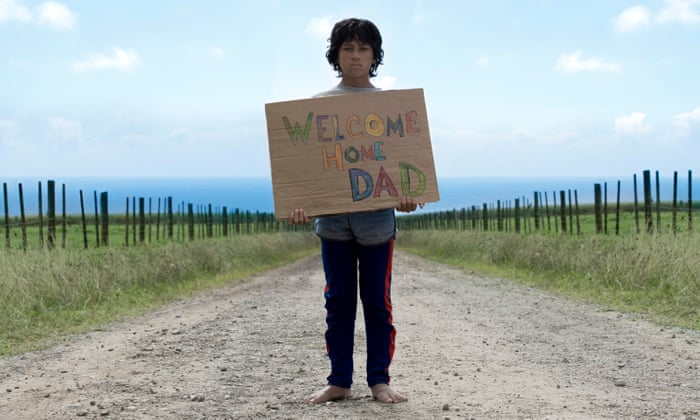 In Eagle v Shark, Taika Waititi uses Jarrod's family's history to explore a hardship that occurs prior to the film taking place, and because of this, the audience does not fully experience that event. However, in Waititi's sophomore outing as a director in Boy, he not only exhibits a family tragedy, but delves into the consequences of that calamity. Known at that time as New Zealand's highest grossing films at the box office, Boy brings to life the touching story of Alamein (James Rolleston), an 11-year-old boy living in New Zealand. With their father currently in prison and the boys' mother passing away, Alamein tries his best to support his brother and cousins.
The father, whose name is also Alamein (Taika Waititi), returns home to the delight of the children, but with his own selfish agenda. Throughout the film, Waititi focuses on the developing relationship between the Boy and his father, even though Taika's character may have different intentions. Nonetheless, the bond between them is powerful, only making the conclusion of the film more heartbreaking. Waititi critically analyzes the importance of family and how their absence can lead to depression, anxiety, and low self-esteem – the perfect cocktail for failure.
---
3. HUNT FOR THE WILDERPEOPLE
(2016)
Genre: Comedy / Drama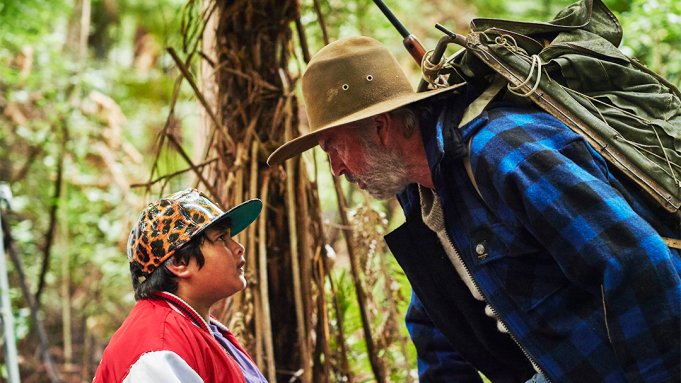 In Hunt for the Wilderpeople, Taika Waititi transcends the common narrative of a coming-of-age story. The film centers around a young, troubling, orphan boy who is placed under the care of two elderly people – an odd, but interesting match. It is always a delight to see the interaction between the younger and older generation because it creates a great story that many can relate to no matter the age. The relationship between Ricky Baker (Julian Dennison) and Hec Faulker (Sam Neill) is comedic gold. As they navigate through the woods escaping authorities, they begin to share pieces of their lives with each other, solidifying their unlikely father and son relationship.
In so many of Waititi's films, we see the importance and effort he places on this aspect because the audience is able to make a genuine connection with these characters. Furthermore, it is made clear that Ricky prefers being in seclusion. This might be due to the fact that he has never experienced anything else, but solitude his entire life. His rough outer exterior is proof that he has never had someone truly care for him. However, by the end of film, both Ricky and Hec find what they need in each other, proving that everyone needs someone no matter what.
---
2. THOR: RAGNAROK
(2017)
Genre: Action / Adventure / Comedy
In 2017, Taika Waititi bestowed unto the world a new era of comic films with Thor: Ragnorak. An ambitious film, Waititi is not only creative with his directorial choices, but he respects the source material and creatively builds upon the Marvel Cinematic Universe. Usually known as serious character, Waititi reimagines Thor (Chris Hemsworth) as this innocent, comical, man-child with family issues.
See Also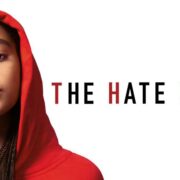 Now, it is hard to have anything in common with a god of thunder, but Waititi is able to ground this character back to his initial roots, which in this case includes his father, Odin (Anthony Hopkins), his brother, Loki (Tom Hiddleston), and his long-lost sister, Hela (Cate Blanchett). Throughout the Thor trilogy, it is evident that Thor's relationship with his family is perilous and full of deceit, betrayal, and murder. In regard to Waititi's quote, "…making families out of those around you.", is exactly the lesson that Thor learns through this family tragedy. Although blood relatives are family, they may not always be the best to have around.
However, faithful and supportive friends have the same right to be considered "family" because it is a group of people that love and take care of each other. Waititi stress this point with multiple characters that Thor meets throughout his journey with Hulk (Mark Ruffalo), Valkyrie (Tessa Thompson), and our very own Taika Waititi as Korg. At the start of the film, Thor is a lost character in search of emotional support and guidance, and by the end, he is surrounded by his closest friends, the only real family he has left.
---
1. JOJO RABBIT
(2019)
Genre: Comedy / Drama / War
Full Review: Jojo Rabbit is Delightfully Absurd and Surprisingly Poetic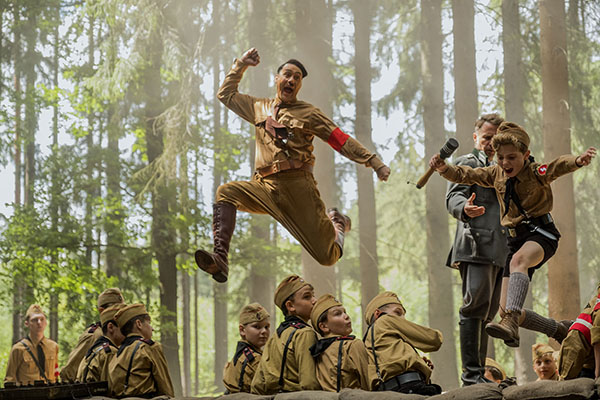 A comedy. A tragedy. A satirical film for the ages. Academy Award winner Jojo Rabbit is Taika Waititi's most daring and highest endeavor yet. Set around World War II, Jojo Rabbit explores the life of a ten-year-old Nazi fanatic named Johannes "Jojo" Bezler (Roman Griffin Davis) who discovers that her mother, Rosie (Scarlett Johansson), is hiding a Jewish girl in their house. Jojo's misguided principles are so deeply aligned with those of the Nazi regime that his conscience is none other than Hitler (Waititi) himself. World War II is one of the darkest times in human history and for Taika Waititi to successfully create a satirical comedy about this period exclusively involving Hitler, is nothing short of a miracle.
This film is a culmination of Waititi's career as it brings multiple characteristics that have defined his film over the years. There is a strong bond between Jojo and his mother, and even though they do not see eye-to-eye on several issues, their relationship proves that family triumphs over all political issues. Furthermore, one of Waititi's strengths is the ability to alternate between several moods in a single scene. A perfect example would be the tragic event in the third act, which Waititi does not hold back.
The events and atmosphere leading up to this event are entirely deceiving, leaving the audience in shock, in silence, and in tears. Moreover, Waititi does an excellent job in defining the film as a satire through the dialogue between Jojo and Elsa (Thomasin McKenzie) and Jojo and Hitler. Not only is this truth informative, but it is also applicable in today's world. Jojo Rabbit gives us a glimpse of Taika Waititi's potential as director and an actor, leaving us wanting more. But until then, these movies will have to keep us at bay until his next films arrives.