Summertime (Film Review): An Electrifying Portrait of LA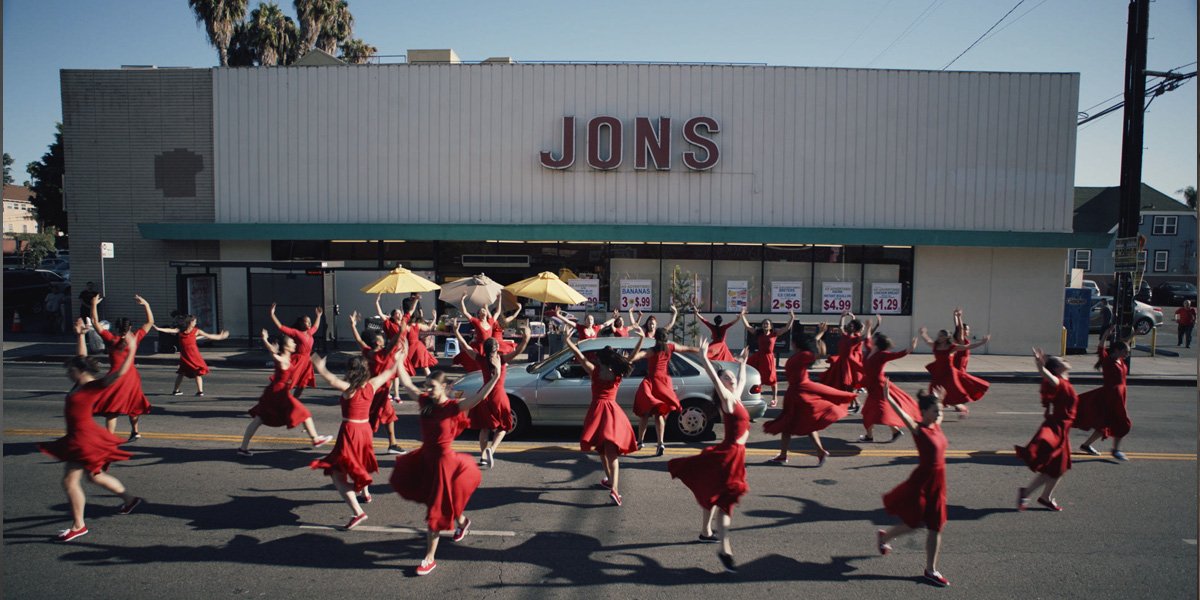 Summertime (Good Deed Entertainment, Courtesy of SIFF)
Summertime is a dazzling ode to the city of LA, told through 25 poets' performances about hopes, fears, heartbreaks, and the impossible quest to find a burger.
---

"Have you forgotten where we are?" Rapper Rah (Austin Antoine) tells his musical partner Anewbyss (Bryce Banks) after their audience leaves them. "Like, what kind of dope crazy magic happens in this city, everyday? There's literally a street that has stars in it with people's names!" That kind of dope crazy magic does happen in this city, because, in the span of a day, the two go from being street performers to the recording studio to musical celebrities to the realization that fame just isn't what it's cracked up to be. But they aren't the only ones whose lives are shaped by this fateful summer day.
Set over the course of a sweltering day in LA, Summertime weaves a sprawling portrait of the city through stories and characters written and performed by 25 young spoken word poets. Similar to the loose, unpredictable narrative structure of Richard Linklater's Slacker, Summertime rapidly switches perspective from character to character, at times on the whim of a whip pan. Throughout the course of this crazy day, we follow an eclectic cast of characters, including the two rappers propelled to fame, an outspoken Yelp reviewer (Tyris Winter) who's just looking for a burger in a gentrifying city where hip restaurants serve $15 gourmet toast, an overwhelmed fast food employee (Gordon Ip) quickly promoted to manager, a boy (Jason Alvarez) who spray paints "city of Jason" all across LA, two heartbroken girls (Marquesha Babers and Maia Mayor), and a therapist who gives all her patients a copy of her book on how to rap battle your demons away.
Despite its 90-minute runtime, Summertime is properly epic in scope, both narratively and thematically. Memorably capturing the vibrant soul and personality of the city through its lively characters, it spins a tapestry of stories where dreams are realized, fears are voiced, pasts are confronted, hearts are broken, new friendships are formed, and a tasty burger just might be found. Director Carlos López Estrada, who made an impressive feature debut with Blindspotting in 2018, once again demonstrates a knack for energetic visual storytelling, injecting Summertime with dizzying camera angles and a sense of momentum that perfectly captures the hectic pace of life in LA. He also takes the brief formal experimentation from Blindspotting (which featured a soliloquy performed in rap) to greater heights by blending the film form with musical, poetic, and dance performances, while Summertime's attempt doesn't feel entirely organically blended here, he seems to be just on the verge of eventually reaching that kind of mastery.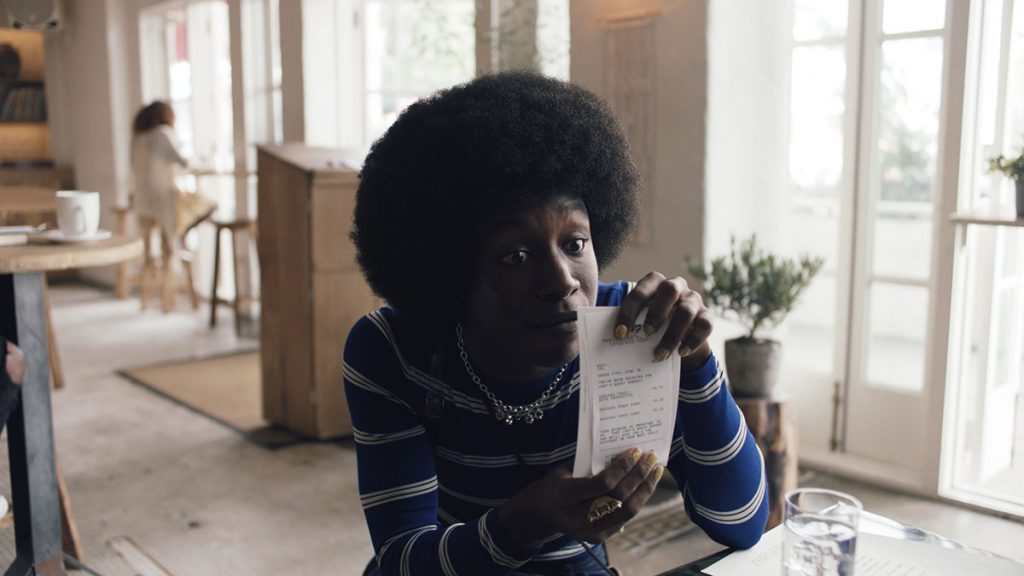 Unfortunately, Summertime never always comes together into a satisfying whole. With its varied poetic voices, not all of the writing and performances are entirely compelling, as some of them seem inconsequential and ignored by the larger picture in the end when several of them come together. They don't always flow together so evenly, especially in the first half, and the transitions between the different stories aren't always so smooth. However, it's during that second half in a pivotal and gripping scene inside a burger joint where the film starts to come together and finally finds a comfortable sense of rhythm that it rides until the end that you can't let go of. And, with its assured visual direction and vibrant characters, Summertime never fails to hold your attention as it sparkles with plenty of raw emotional energy, wit, and passion.
---
Summertime premiered digitally at the 47th Seattle International Film Festival on April 8-18, 2021.