Succession Season 4 Episode 4 Review

Sarah Snook, Jeremy Strong and Kieran Culk in Succession Season 4 Episode 4 (David Russell/HBO)
Season 4 Episode 4 of Succession cools down tensions after last week's big reveal and puts the pieces in motion for the show's intricate endgame.
---
This review contains spoilers for Season 4 Episode 4 of Succession
Last week's episode of Succession shocked audiences with the sudden death of Logan Roy (Brian Cox), the powerful media mogul who's been the leader and CEO of Waystar Royco ever since the show began. The episode was sixty minutes of high-tension storytelling, following the Roy siblings as they battled with their grief and tried to envision what their immediate futures would look like. Season 4 Episode 4 of Succession dives straight into that future, taking a much more slow-paced approach towards the immediate aftermath of Logan Roy's death and answering the question of who will take his place as interim CEO of Waystar Royco.
It's been a while since Succession has taken the time to slow down and spend some intimate, meaningful time with its characters, but Season 4 Episode 4 does exactly that. The entire story is framed within one building, seeing Logan Roy's closest friends and family gather for his wake. The episode is much less plot-focused than Succession is used to, and many of the show's biggest story threads aren't actually advanced at all, but rather it's a collection of important moments that explore how these characters have been affected by Logan's death (and more crucially, how they're planning on using it to their advantage).
It feels pointless at this stage to praise the show's writing again, since every week provides genius character work and incredible dialogue without fail, but Season 4 Episode 4 really takes the time to bring these characters together and make sure every plotline is being carefully nurtured. With Logan dead, the race is on to find an interim CEO for Waystar Royco that can push through the GoJo deal and keep shareholders invested in the company. And it's this episode, after years of set-up and foreshadowing, that finally sees all those familiar faces put their hats in the ring to be the next Logan Roy.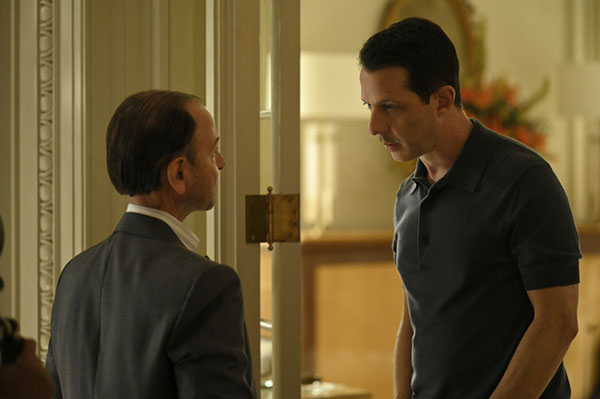 Kendall (Jeremy Strong), Roman (Kieran Culkin), and Shiv (Sarah Snook) all have legitimate arguments as members of the board and Logan's closest children, but thanks to genius way Succession has developed every single character's motivations over the years, there are plenty more options that could pose a threat to Waystar Royco's leadership before the season is through. Tom (Matthew MacFadyen), Geri (J. Smith-Cameron), and Frank (Peter Friedman) have all been slowly climbing the ranks since the season began, working from the shadows to give themselves a more solid chance at acquiring that top spot – and Season 4 Episode 4 sees them finally put their cards on the table.
This episode might not have the high-stakes or shocking reveals that have already made Season 4 so brilliant, but it's got some of the show's best character work and subtle storytelling to date. Every piece is already beginning to fall into place for the show's inevitable endgame, revealing the hidden intentions behind every seemingly insignificant moment so far. Succession is an intricately-plotted show, and sometimes it feels like every single line has a greater purpose in the overall story. Nothing ever happens just for entertainment value – the show is always working to progress the narrative and give vital motives to its characters that will later come into play.
See Also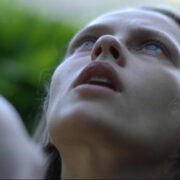 Succession's lead actors have been sharper than ever in Season 4 so far, and that continues with "Honeymoon States". Following the devastatingly emotional performances that they provided last week, all three actors are dealing with their own complex characters and clouded intentions that really make every scene fascinating to watch. Kendall is finally coming to terms with how much Logan's behavior has deteriorated him over the years, Roman is grappling with the increasing pressure of responsibility, and Shiv is forced to repress her emotions once again for the good of the company. They're all battling their own demons, and the actors are doing fantastic jobs of making this clear in every scene. 
Despite technically landing in the first half of Succession's fourth season, Episode 4 definitely feels like a bridge between two separate stories. While the previous three episodes had dealt primarily with the tensions between Logan and his children, the rest of the season seems poised to finally answer the question of what happens after he's gone. Episode 4 excellently brought these two ideas together, navigating the emotional fallout of Logan's death while subtly dropping hints about each character's motivations and intentions going forward. Relationships are on the rocks, secrets are hiding in the dark, and everything is up for grabs as Succession finally sets the stage for its long-awaited denouement.
---
Season 4 Episode 4 of Succession is now available to watch on HBO Max.