Stay Awake (2023): Film Review

Stay Awake (Berlinale 2022)
Teenagers Derek and Ethan are figuring out their lives in Stay Awake, a coming of age drama revolving around addiction.
---

You spend all of your teenage years dreaming about what the future holds. You think about what university you're going to go to and what path you want to take in life. Sometimes these thoughts are positive, where you long for a career in a big city surrounded by new people and endless opportunities. But sometimes you have something pulling you back, where you're stuck in the same small town you were born in and can't seem to escape even when you try.
Ethan (Wyatt Oleff) and Derek (Fin Argus) live at home with their mother Michelle (Chrissy Metz), who is battling an intense addiction to prescription drugs. Ethan dreams of going to college in Rhode Island, away from his family and girlfriend, and Derek wants to continue acting in bigger projects aside from TV commercials. Both Ethan and Derek's lives have been dictated by their mother's inability to go back to rehab. They are constantly on standby to take their mom to the hospital whenever things go sour, which becomes a repeated pattern.
During the recurring car journeys where Michelle is being driven to the hospital, Derek and Ethan sing recognisable film soundtracks so that their mom can guess where they're from, so she will stay awake. Most of the time she guesses correctly, but when she doesn't respond one drive, Derek accidentally crashes the car. This is the final straw for Ethan, and he lashes out at his mom. They both decide to look for special rehab facilities so that their mom can get the necessary help.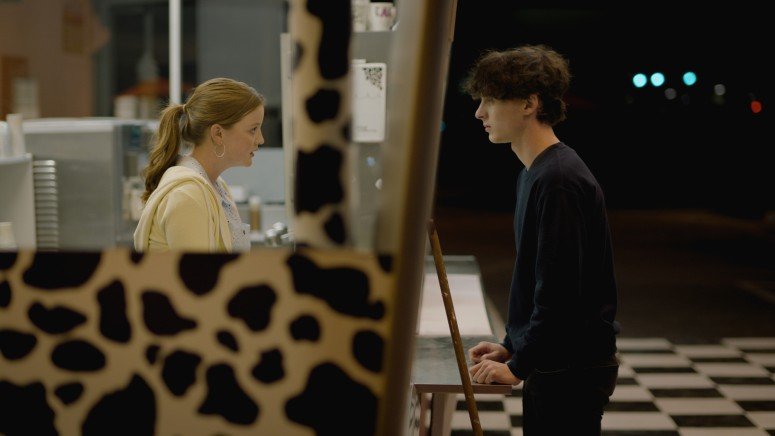 Director Jamie Sisley's childhood experiences are at the heart of the story. As a teenager, Sisley grew up with a mother, who like Michelle, was addicted to prescription drugs. Characterising these genuine life occurrences is always powerful to witness. We often see addiction stories from the point of view of the person addicted, and rarely from those who it directly affects. In these situations you are so absorbed into your own ways that you forget those around you. It is important not to demonise the addict. They're going through so much that as an outsider you can't even begin to comprehend. Stay Awake leaves you slightly flustered watching something so raw.
Stay Awake delivers engaging performances from all three leads. At only 18, Wyatt Oleff is no stranger to being on screen. He starred in Stephen King's IT and IT Chapter Two as Stanley Uris, and played the leading role as Stanley Barber in Netflix's I Am Not Okay With This. Oleff captivates audiences yet again with his boyish charm. Chrissy Metz has numerous TV and film award nominations under her belt, and proves herself worthy with another hard-hitting performance in Stay Awake.
See Also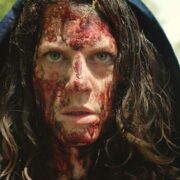 Fin Argus is recognisable from the Disney+ biopic Clouds, which is still hard to believe that was their first lead in a feature film. Some people are born to be on screen, and Argus is one of those people. Derek's character is hard to portray. You need emotion and vulnerability to play a character whose mother is suffering dearly, especially when it is based on real events. Argus hits every beat so precisely, and it feels effortless. The cast of Stay Awake is an early standout of the year, and is completely deserving of a Special Mention from the Youth Jury at the 2022 Berlinale.
With such a bleak theme throughout, little bits of humour are distinctive. Humour is our way as humans of coping through tough times. Stories of battling with mental health can be depicted whilst still making a joke or two; it's more real that way. Positivity is key at the end of the day, and keeping an open mind that the future will work itself out for the better. Stay Awake is a great piece of storytelling from a budding feature director.
---
Stay Awake premiered at the Berlin Film Festival on February 3, 2022 and was released on May 19 at Film Forum (NY) and on May 26 at Laemmle Royal (LA). The film will be out on VOD in the US from August 15, 2023.