Star Wars: The Bad Batch Ep. 11 Review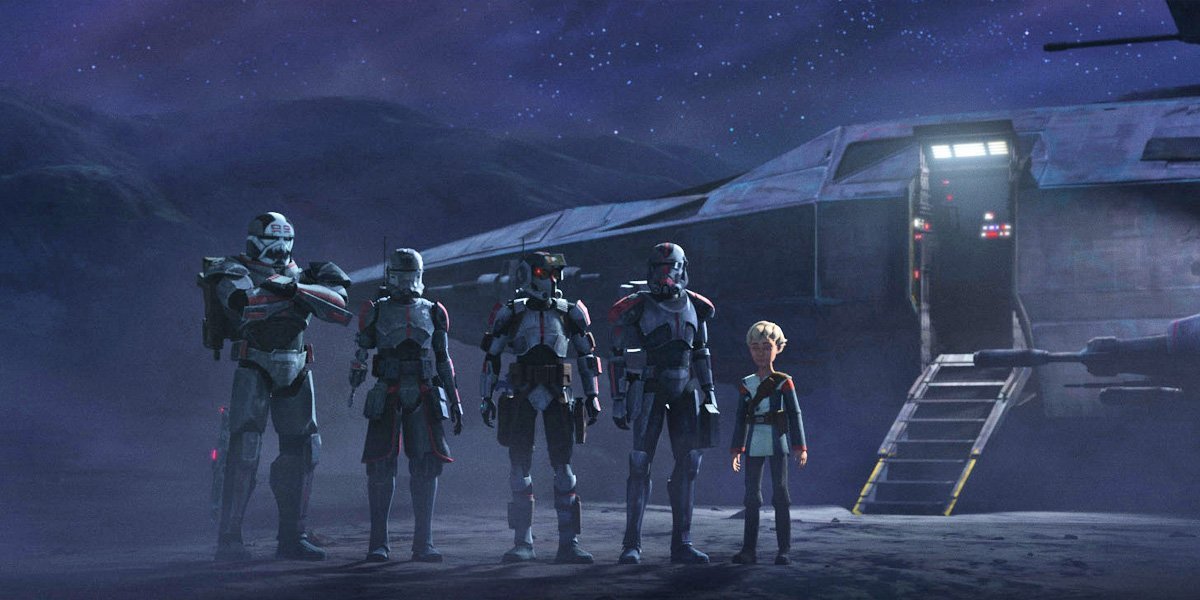 Wrecker, Echo, Tech, Hunter and Omega in a scene from Star Wars: The Bad Batch (© 2021 Lucasfilm Ltd)
Episode 11 of of Star Wars: The Bad Batch, "Devil's Deal", subverts the initial beats of the previous ten episodes for an origin story of a fan-favorite character we didn't know we wanted. 
---
*Warning: This review contains spoilers for episode 11 of Star Wars: The Bad Batch*
Star Wars: The Bad Batch 's latest episode, titled "Devil's Deal", opens the exact same way as last week's, with the Empire taking control of a new planet, furthering their control over the galaxy, This time around, however, the episode isn't presented in the point of view of Clone Force 99 (Dee Bradley Baker), who must perform a supply run at Cid (Rhea Perlman)'s request, but we're seeing the point of view of the citizens of Ryloth, most notably focusing on Hera Syndulla (Vanessa Marshall), a character well known to the fans of Star Wars: Rebels. The Empire has taken control of Ryloth, and we observe Hera going on that aforementioned supply run with her uncle, Gobi Glie, one of the few resistance fighters left to topple the Empire, while Hera's father, Cham (Robin Atkin Downes), seems to be conflicted on the matter.
This worsens his relationship with Senator Orn Free Taa (Phil LaMarr), who seems to be in the Empire's pockets. He believes Cham will subdue the Twi'leks to become more complacent to the Empire's new rule on Ryloth, but he has no idea that Glie is planning an uprising. Crosshair, however, does not trust Glie from the very second he leaves to another planet with Hera. This is where they cross-over (no pun intended) with The Bad Batch, and where Hera shares a rather touching moment with Omega (Michelle Ang). After this scene, however, Clone Force 99 is never seen again in the episode and takes a large backseat. 
For the first time in the series, Star Wars: The Bad Batch seems to be more confident in taking storytelling risks and telling its plot through different perspectives. The Empire's rise does not solely affect the clones, which have been the main focus of this show up until this point, but also citizens who see their way of life challenged by a fascist and dictatorial regime that will stop at nothing to gain total control of the galaxy after eradicating the Jedi. Hera's origin was not something that was in my Bad Batch bingo card, but is a welcome addition to the mix and provides the second origin story of a Rebels character (the first being Caleb Dume/Kanan Jarrus at the beginning of episode one), as we see how her life on Ryloth was plucked away by the Empire. Vanessa Marshall gives a composed vocal performance as the character, giving lots of emotional depth during the series' reintroduction to Hera, in which we can hear glimpses of John Williams' Binary Sunset theme from A New Hope.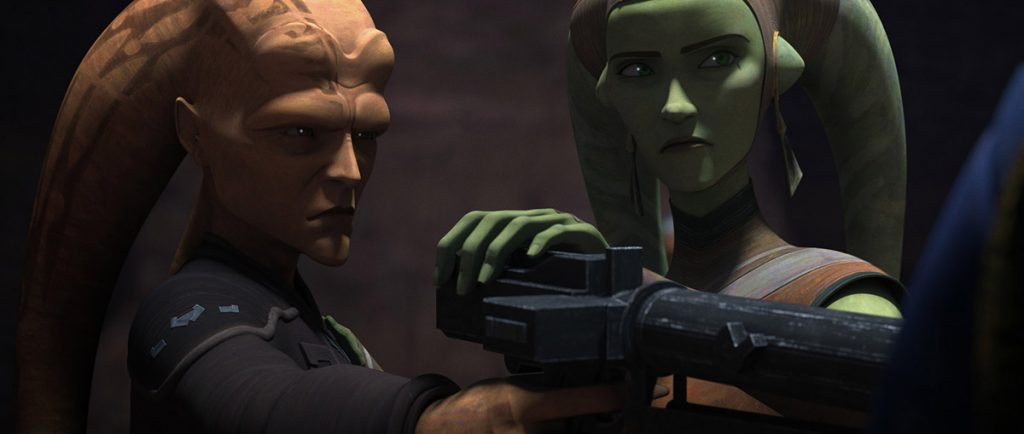 And once Hera meets Omega and Clone Force 99, everything comes together. Both of them are children, and learn valuable lessons through one another. Omega loves living in a spaceship, which is Hera's dream, whilst Hera tells Omega that flying is about a feeling, which would likely come in handy in the next few episodes where Omega might take a bigger role in the team. These tender moments are the episode's best, not only furthering Omega's development as a pivotal character, but adding more depth to Hera, who is an already great character (seriously, if you haven't seen Rebels yet, even if the iffy animation style might throw you off, please do it!).
See Also

Then the episode kicks into an excitingly kinetic action sequence, with a great use of Crosshair who follows "the" order to perfection, utilizing Orn Free Taa as a mere pawn in the Empire's game to frame Cham and Eleni Syndulla (Ferelith Young) for his murder. We don't know where Hera will land next, but we surely know that this isn't the last time that she'll meet Clone Force 99, and might even be incremental to the story's progression.
"Devil's Deal" isn't an episode that breaks new ground, but it is miles better than last week's episode, which retracted previous character development for a fairly standard story. This time around, we get actual character depth that fixes its past mistakes on Omega and shows her pure childlike innocence, while giving more backstory on Hera to Rebels fans (who are likely clamoring for a sequel series to happen…I know I'm not the only one). At the end of each episode, I have no idea in which direction the show will go next, which piques my interest, even if I've been to hell and back with this series. Some of it is great, some of it not so great. But every once in a while, the series stops to give serious character development, something that should be done more frequently, because these episodes have been the best so far. Who knows if the series will maintain Hera's point of view next week, but if so, The Bad Batch would morph into something truly great. Let's wait and see.
---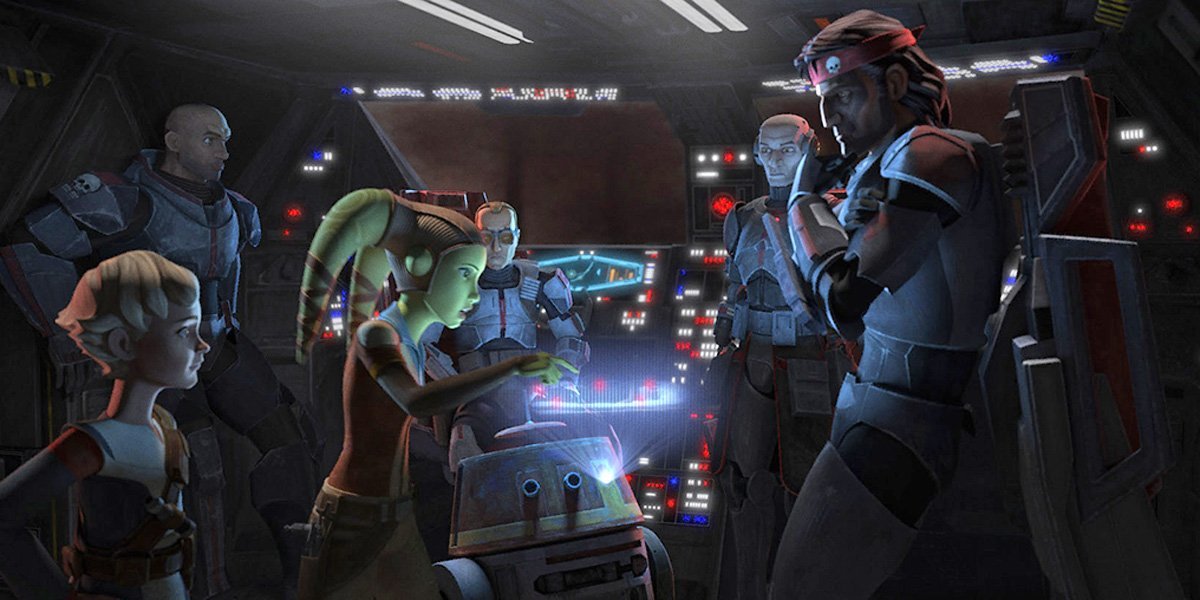 Star Wars: The Bad Batch: Devil's Deal (Ep. 11) is now available to watch on Disney+.