Silk Road (Film Review): Compelling & Dark Crime Thriller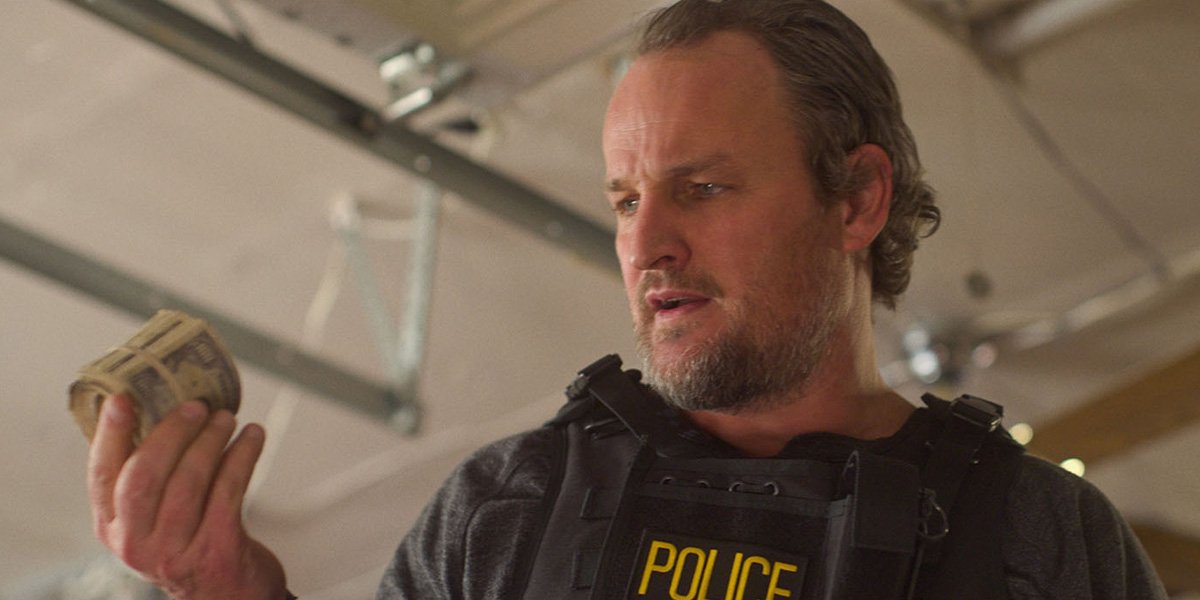 Jason Clarke as Rick Bowden in Silk Road (Vertigo Releasing)
Silk Road marks perhaps the finest performance of Jason Clarke's career, in a cybercrime thriller focused on the construction, and destruction, of an illicit online marketplace.
---

Silk Road is the story of Ross Ulbricht, the libertarian heel responsible for creating the Silk Road, a site which basically operated as eBay for illegal activity. The film is structured around the cat and mouse chase of a weathered DEA Agent on the edge of retirement – when we first meet him he can barely turn on a computer – and a less smarmy version of The Social Network's Mark Zuckerberg.
The film stars Nick Robinson (Love, Simon, A Teacher) as Ulbricht and Jason Clarke (Mudbound, Lawless) as the agent pursuing him. Where the film pivots from the usual "cops and robbers" script is that the agent, Rick Bowden (a vague amalgamation of two real agents who profiteered off of their investigation into the Silk Road), is also a resoundingly corrupt fellow. After years as a boots on the ground DEA agent, Bowden is assigned to cybercrimes after a stint in rehab. The notion internally is that, with just a few months until his retirement, he can simply retire after nine months and the full vesting of his pension. The new job is replete with disrespects, including a 26 year old boss who cannot be bothered to treat him with the respect to take a meeting. It is out of boredom that he begins unraveling the strings that will uncover the Silk Road.
This role is perfect for Clarke. Heavy and unkempt, Clarke looks little like the rugged movie star we saw in films like Terminator: Genisys and Everest. Removed from the shackles of being "the next Gerard Butler", Clarke appears to have really delved into the deep end of character acting. He's certainly giving a big performance here, but it's also a magnetic one. He unfurls profanity and cutting insults with the air of a man who has succeeded as a bully for a great long time in life.
In Clarke's performance, there's an almost rakish charm as he brutally tortures a witness. I know that morally I should be repulsed by this character, but in Clarke's hands he's a fascination: a dinosaur of policing rendered effective once more by a Federal Agency that has moved so quickly beyond experience and boots on the ground investigative work that his tactics seem entirely foreign to his supervisors. I shouldn't laugh at his caustic, abusive remarks, and yet they are what I'll most take from the film. I suspect this may be Clarke's best performance – all sheen and movie star quality evaporated, just a deep character dive. I hope this is a sign we can expect to see Clarke engaging in these sort of bleak character studies again in the future. He is one of the rare actors today who brings such natural jagged, angry masculine energy to the screen today; he is far better suited to dark dramas than populist franchise films.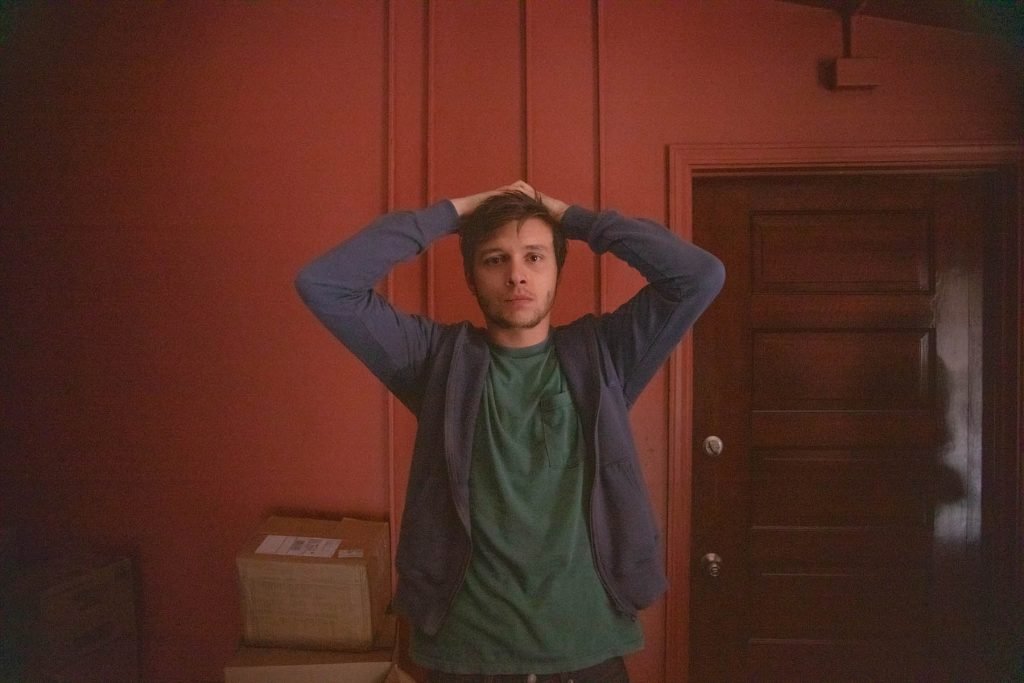 Nick Robinson is quite good here as well. He's evolving nicely into a more serious actor from franchise work like Jurassic World and light likable romantic comedies like Love, Simon. His naturalistic work in A Teacher marked a nice level-up for the actor, and his turn here shows a whole new gear. He is the sort of performer who seems incredibly natural with the weight of the world upon his shoulders. The skin under his eyes remains perpetually just a bit too tight, giving him an ever tired and put-upon physiognomy. He ebbs naturally between immense charm and a feel that things are slipping just a step too far out of control. There are moments here where it feels as though Robinson himself is really deepening the character on the page and bringing to life hints of a crisis of confidence that I struggle to imagine the real Ulbricht ever felt. When he reads aloud his character's philosophy of politics and economy in overused narrative, it feels like a little boy playing at political "depth." It's a smart intentional choice by the performer in what his perhaps his strongest turn.
See Also

The rest of the film benefits from a whole bunch of very good actors in largely small type-cast parts: the put-upon wife (Katie Aselton,The Gift), the love interest (Alexandra Shipp, Dark PhoeniX), the pedantic FBI agent (Jimmi Simpson,Westworld), and the "creature of the internet" who comes to work for Silk Road (Paul Walter Hauser, Richard Jewell and TV's Kingdom). This is really the story of two men and their cyber-conflict. It's unsurprising that there isn't a lot of oxygen for other performers here, but the choices made in casting emphasize the sort of actors who can bring a lot to a role with minimal screen time and dialogue.
Here's the problem – elucidated, as if there were any doubt, by the film's coda – Silk Road chooses to pick a side between its two relatively awful protagonists. It should seem obvious that a film structured around a corrupt barbaric federal agent and a wannabe Randian wonk who profiteers off the massive evils inherent in the drug trade need not have a "hero." Not to Silk Road. Ross Ulbricht is treated as the victim of a rigged system – something of a genius unjustly maligned by the government for his unrealized genius. The reality, of course, is that the real Ulbricht is little more than a drug trade profiteer content to make millions in transaction vigorish. The film's failure of morality renders the efficacy of so much of the story telling moot.
Nevertheless, it's not a documentary. As the film's opening makes clear, "This is a true Story. Except for what we made up or changed." And, with that cover, I think it's fair to praise what ends up as a crackerjack bit of crime filmmaking. This fictional character named Ross Ulbricht and the actually fictional agent who pursues him make for a genuinely fun "cops and robbers" chase for the modern age.
---