Shepherd: LFF Film Review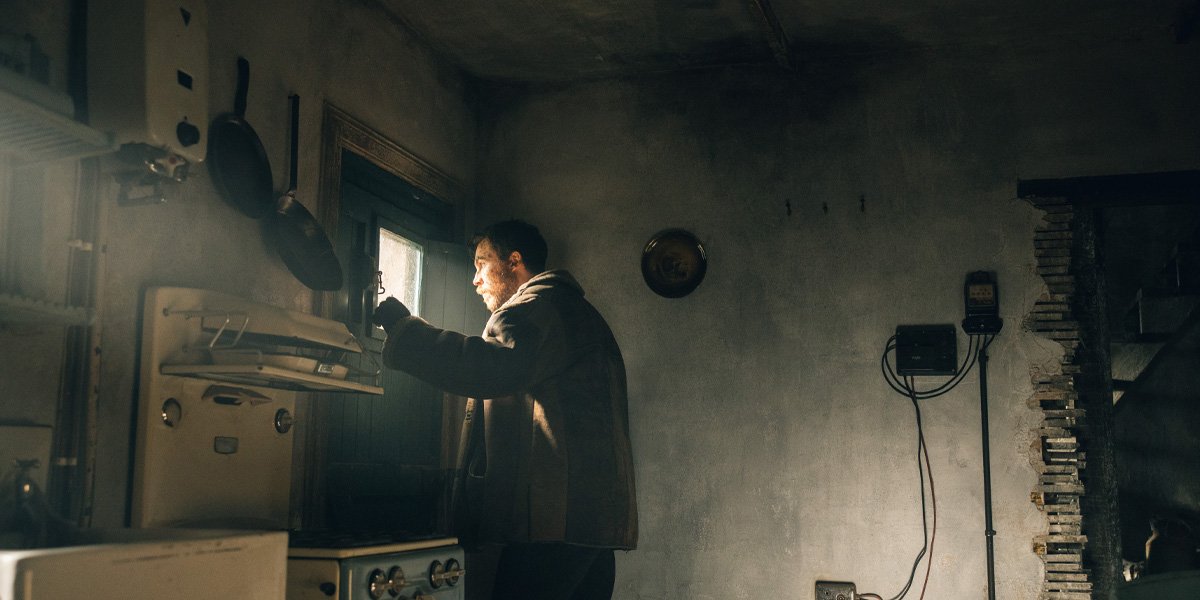 Tom Hughes in Shepherd (Darkland Distribution)
Shepherd is an occasionally scary story of grief and isolation, but it ultimately never does anything particularly out of the ordinary or memorable.
---

You might feel like you've seen Shepherd before: the morose and almost unemotional acting, sound design that picks up on creaks and shrieks in the night, a twanging, string-based score written to make you feel uncomfortable. It's all here, in this rather generic but relatively entertaining psychological horror, one set on an unnamed British island where Tom Burke's (Victoria) Eric Black relocates to following the death of his wife. Some successful scares are thrown in, here and there, but are ultimately too fleeting to ever really strike a chord, although the creepy, dreary atmosphere is maintained throughout. The real issue with Shepherd is that there are far more effective films out there, be it ones dealing with grief (The Babadook) or ones set on pretty but spooky islands (The Wicker Man).
Following the death of his wife – we find out this was through a tragic car accident, perhaps off the edge of a cliff – Eric first looks to his distant mother for help, here played by an unnerving Greta Scacchi (War & Peace, The Terror), but is quickly batted away. Eric didn't support his mother, Glenys, when his father died, so she in turns offers no comfort or help back in his time of need. Searching for solitude, Eric accepts a job offer as a lone shepherd on a large, remote island, which quickly turns into a nightmare as he is haunted by some sort of witchy presence. The instant isolation that hits Eric at this moment is staggering and captured extremely well by Russell Owen's (Welcome to the Majority, Patients of a Saint) deliberately detached direction and Richard Stoddard's (Hinterland, The Passing) cinematography, which places Eric in vast, open spaces with wide shots and engulfs him in the beautiful but eerie emptiness of the island. Short, intense flashbacks of the accident – again, slightly predictable – feed into his tormented, lonely mindset.
The trouble with telling such a depressing story, with few characters other than Eric, is that Shepherd eventually starts to feel unbearably dreary and down in the dumps, to the point where it struggles to generate enough energy in its scenes. The microscopic look into Eric's tortured mind as he deals with the loss of his wife is welcome, but Shepherd needs more moments of catharsis or sequences of horror to accompany this. As the strangeness of the island (and the little cottage which Eric now lives in) increases, Owen does infuse it with some chilling set pieces: namely, a dream sequence involving Gladys, which starts normally but patiently devolves into something very uncomfortable, with Gladys beginning to slowly slice her hand with a kitchen knife before morphing into a grotesque monster. These sorts of moments are too infrequent, though, and we are instead presented with scenes of Eric sitting sadly, Eric walking sadly or Eric lying in bed sadly, which safe to say lacks enough substance to really create something engaging.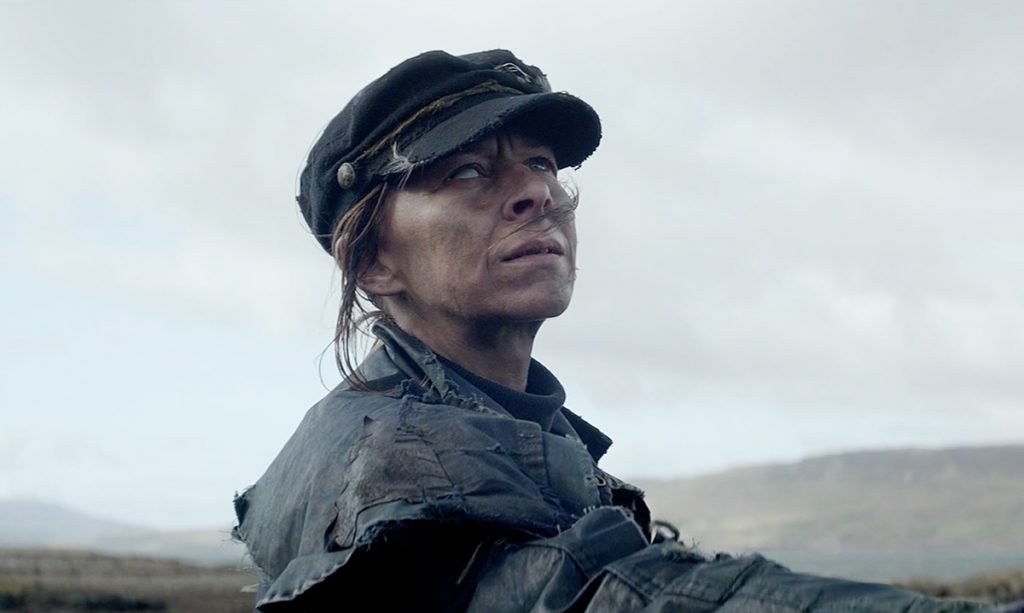 That said, Hughes gives a good enough performance as the tortured protagonist, with Eric's feelings clearly bottled up and ready to burst throughout Shepherd's runtime. Coupled with Owen's decision to blur the lines between what is real and what isn't, Eric's descent into insanity comes across well and is a disturbing process to watch. Kate Dickie (Game of Thrones, The Green Knight) shines as Fisher, a mysterious woman (if she's human, that is) who drops Eric off on the island on her rickety boat, before adding to the intrigue with ambiguous phone calls and secret visits. Her lines are enjoyably vague, and Dickie delivers them with a threatening, cold air that will seep slowly under your skin.
See Also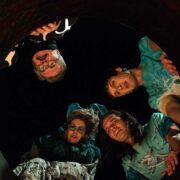 Shepherd tries something a bit more inventive with its ending, attempting to break some boundaries and shock viewers, but it comes off slightly heavy-handed and, if anything, confusing. Most of the elements in Shepherd are absolutely fine, without ever being anything more, but some parts – such as Dickie's performance and Stoddard's cinematography – stand out. Perhaps most glaringly, there is a predictably threatening lighthouse on the shores of the island which seems to hold some sort of invisible, evil power. For a film about a man herding sheep, Shepherd very much stays true to this with its obedient usage of an overwhelming amount of well-worn and well-trodden horror tropes.
---
Shepherd had its World Premiere at the BFI London Film Festival on 14th October, 2021. The film was released in UK/ EIRE cinemas from 26th November, 2021, and on Blu-ray & Digital Download from 21st February, 2022, and is now available to watch on digital and on demand.