Selahy (My Weapon): Film Review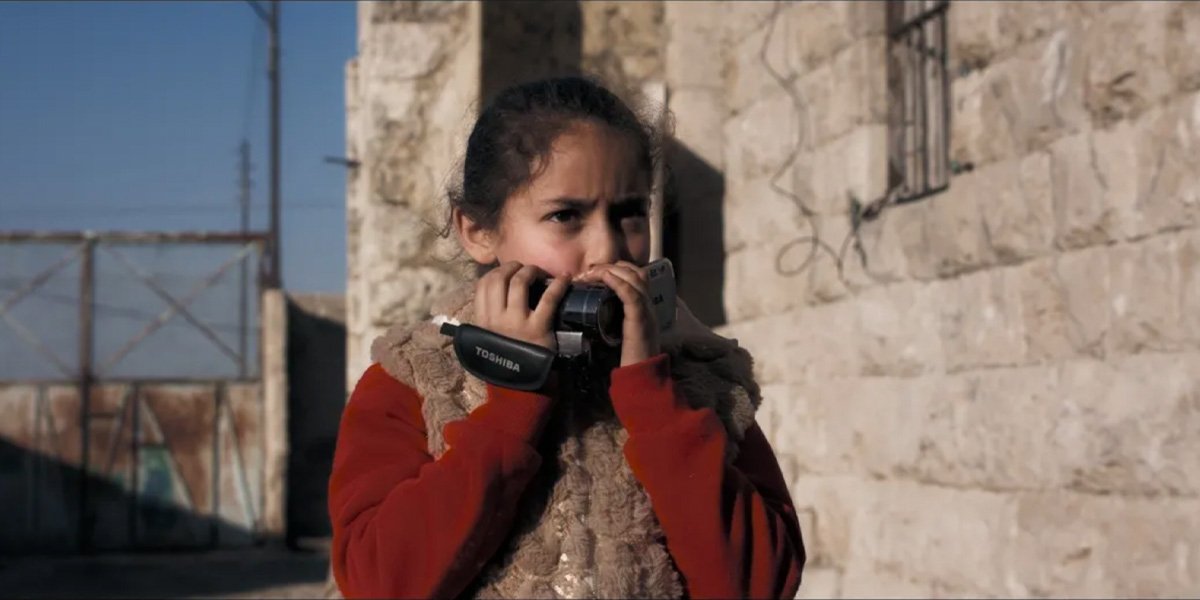 Selahy (My Weapon) (Alaa Zabara)
Selahy (My Weapon) is a powerfully intimate short that emphasises the devastation of war on children through the perspective of a young deaf girl.
---
Alaa Zabara's short film Selahy (My Weapon) is an impactful and poignant encapsulation of the horrors children in war-torn countries face every day. Saleemah (Malak Nassar), a young deaf girl, begs to spend the day with her brother Aqeel (Mohammad Nizar), but he's too busy preparing to go to work as a press photographer, and her parents are too busy bickering over tomatoes to occupy her. Bored, Saleemah seizes the opportunity to follow Aqeel when she finds one of his spare cameras on the floor and heads out on her own, capturing the neighbouring children's carefree playtime through the lens. But soon, the air-strikes start, and Saleemah finds herself in the centre of danger and missing her one connection to the world around her: her hearing aids.
In just 14 minutes, Zabara manages to convey naturalistic familial interaction, the isolation that comes with being hard-of-hearing, and the devastation the people of Yemen face as their communities are destroyed by conflict. Every second of Selahy is utilised for narrative and thematic importance, and Zabara uses an absence of clear audio to emphasise Saleemah's perspective at key moments throughout. There's a vulnerability and a sense of unease as the sound drops out, as the audience experiences the world as Saleemah does. Zabara purposefully removes certain dialogue and limits the scope from that of Saleemah's direct perspective, plus that of her camera. But it doesn't feel as though these decisions detract anything, and in fact encapsulate Saleemah's vulnerability and add to the tension as the reality of the situation around her starts to materialise. The film isn't trying to be subtle, and instead is using these techniques – and one slightly dodgy aspect of CGI – for shock value that doesn't feel exploitative.
See Also

Using her personal experiences as a hard-of-hearing Yemeni refugee, Alaa Zabara has crafted something that is powerful in its intimacy, and a reminder that some of the highest casualties of war are innocent, vulnerable children like Saleemah.
---
Selahy (My Weapon) will be screening at the HollyShorts Film Festival on September 26, 2021.