Seabiscuit: An Inspirational Story You Should Know About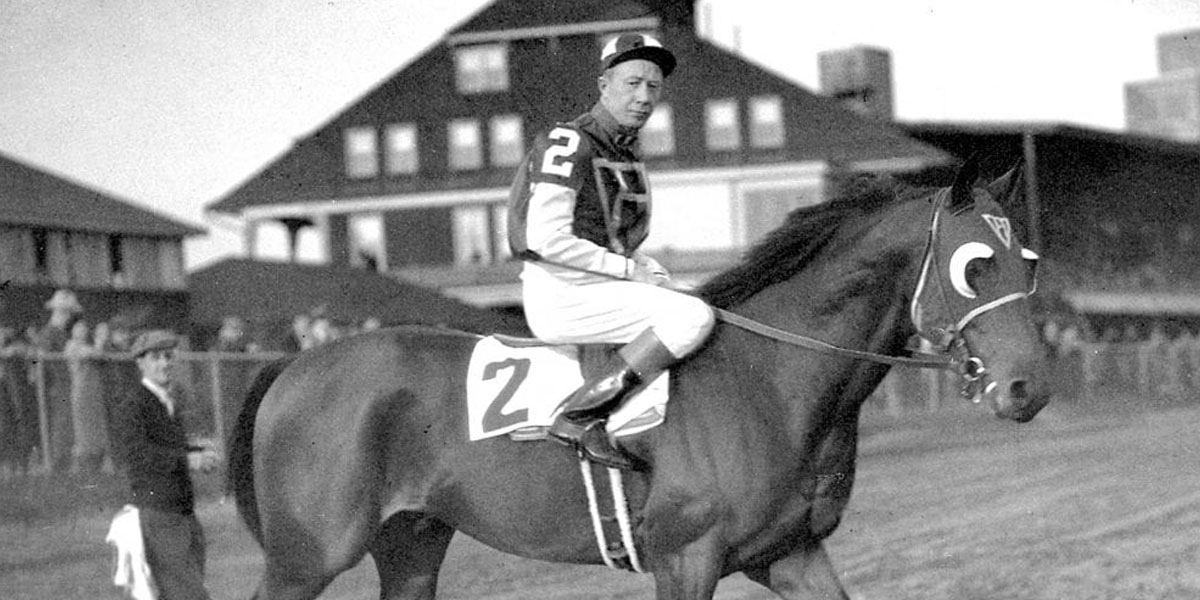 ---
With horse racing being one of the oldest sports in the world, there are many inspirational stories about horses that managed to write their names in the history books. Horses are incredible creatures capable of doing extraordinary things. With that said, throughout the years, there were many examples where horses went against all odds and managed to climb the ladder of success and claim the throne.
One of such is the story about Seabiscuit. This incredible story, which is almost too good to be true, made it to many books and the big screen. However, don't let this lovely name fool you. According to this article that includes Seabiscuit horse facts by TwinSpires, he was one of the fiercest horses at that time going against many big names which were considered favorites.
This horse became the inspiration for a movie, made in 2003, which had Tobey Maguire and Jeff Bridges in the leading roles. So, learn more about the real story that inspired this movie here.
---
THE STORY ABOUT SEABISCUIT
What makes the story about Seabiscuit special is its rise to the top even when going against all odds. Seabiscuit was a racehorse that didn't manage to get much success at the beginning of his career, which is why everyone scratched his name off the top of the racing boards.
First of all, Seabiscuit was relatively small in stature and didn't look like a horse racing champion. However, despite the lack of true champion attributes, Seabiscuit entered the horse racing world at just 2 years old.
The horse had an average start to his racing career, after winning just five races out of 35. The sweet streak of success didn't manage to last long and was dropping in performance after each race. This is where most of the people that were directly involved with Seabiscuit decided to lift their hands and stop believing in Seabiscuit.
However, that is about to change after the most acclimated trainer of all time, James "Sunny Jim" Fitzsimmons, takes Seabiscuit and hopes to transform the horse and ignite its horse racing passion once again.
But the continuous failures brought Seabiscuit a lot of disgrace and was later banished from the racing community.
This was the lowest point in Seabiscuit's career and most people abandoned the horse and its chance of returning to the horse racing world again. Everyone saw a failure, except Charles Howard, which was a rich car salesman that believed in the horse and bought him for just $8,000.
With Charles Howard as the new owner, Seabiscuit fell in the hands of Tom Smith, which at that time a horse racing trainer mostly was known for his unorthodox training methods. After a few training sessions, Tom Smith realized the hidden potential of Seabiscuit and instantly knew that there is something extraordinary about the horse.
Seabiscuit started to show progress after a while and with the help of a new rider Red Pollard, they both managed to get the most out of the horse.
Nobody expected that Seabiscuit will return to a big scene with instant success. After re-entering the horse racing world, Seabiscuit managed to win many accolades starting from Detroit Governor's Handicap. Not much later, the horse also managed to win the Bay Bridge Handicap, World's Fair Handicap, and even Scardale Handicap.
After Seabiscuit's winning streak, his former glory was restored, and managed to gain popularity. He was later selected for the ultimate race with War Admiral, which brought in more than 40,000 fans. This was Seabiscuit's most popular race at the Baltimore's Pimlico Race Course going against his most fierce competitor.
The start wasn't going in their favor since Pollard injured himself, which forced them to find a replacement. Fortunately, George Woolf managed to squeeze in the saddle and rode the horse to victory after Seabiscuit delivered an unforgettable show dominating every other horse by four lengths.
Finally, in 1938, Seabiscuit got his rightful "Horse of the Year Title" and after becoming the most profitable horse ever to race professionally, brought around $430,000 in career earnings. Seabiscuit died in 1947, of a heart attack at the age of 14.
This success story of Seabiscuit made him one of the most profitable horses of all time, and it is a truly inspirational story of a horse that managed to drop to the bottom but still climb back on the throne.