Ruth: Life and Legacy of Justice Ginsburg (Review)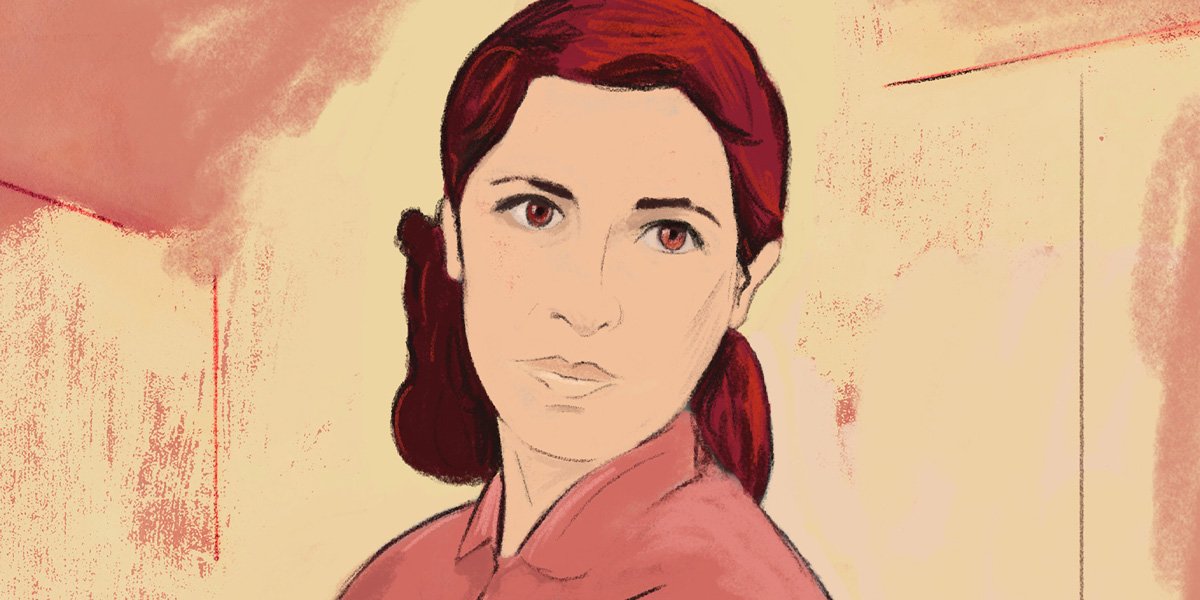 Ruth: Justice Ginsburg In Her Own Words (© RUTH, American Film Foundation 2020)
A touching tribute to a truly remarkable woman, Ruth: Justice Ginsburg In Her Own Words tells the story of Ruth Bader Ginsburg's inspirational and ground breaking life and career without resorting to schmaltz.
---

The main question asked by Freida Lee Mock's documentary is 'how does a woman with three strikes against her, rise to the highest court in the land, the US Supreme Court?' Those three strikes coming from her being a woman, being Jewish, and having a child. Through a mix of photographs, archive audio and video footage, as well as animated pencil-sketch drawings from Jason Carpenter, Mock's film is an intimate look at Justice Ginsburg's illustrious career, in the words of the woman herself.
In the 1960s, law was just one of many areas of employment where women were not welcome. Despite graduating from Columbia Law School tied for first in her class, Ginsburg met a lot of closed doors when it came time to seek employment. Mock's film doesn't chronologically depict her life, nor spend too much time on her journey to becoming a successful practising lawyer – see the Felicity Jones-starring On The Basis of Sex (dir. Mimi Leder, 2018) for a dramatised retelling of that particular life chapter – and instead, focuses on the landmark sex discrimination cases of the 1970s; her nomination and selection as a Supreme Court Judge, and some notable cases she presided over during her tenure.
It is a film very much focused on her incredible professional life, rather than her private one. Some of the film's more poignant moments cover her relationship with her late husband, as well as those with her mother and with her daughter, but are included to highlight the meaning behind the work she did. Mock's gaze is primarily focused on Ruth Bader Ginsburg the woman, the lawyer, rather than on Ruth the wife or mother.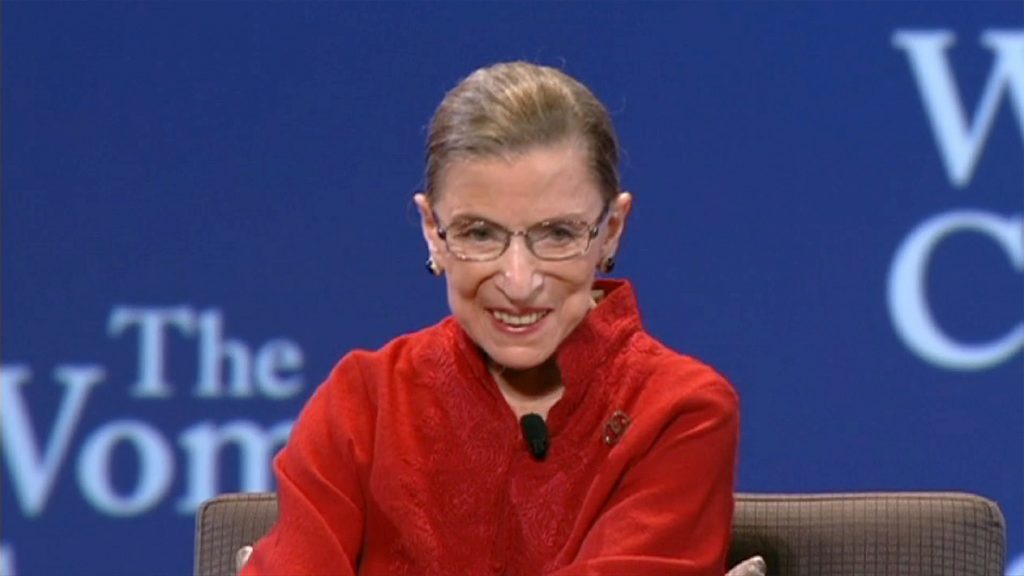 Ruth catalogues the way in which Ginsburg achieved her self-confessed mission to "rid the lawbooks of the arbitrary lines" and dismantle the legal system's overreliance on gender stereotypes. With interviews from students, clerks, colleagues and women directly impacted by her ground-breaking work, the film emphasises her staggering achievements and the importance some of her cases have had in shaping the (recently shaken, but hopefully on-the-mend) democracy of the United States. Irin Carmon, biographer and co-author of Notorious RBG, describes her process of leading a panel of male judges gently by the hand just enough so that they could, in retrospect, be surprised at the distance they've come. It is a lovely analogy for the manner in which the diminutive, characteristically soft-spoken Ginsburg undertook her work; with a passion and fervour that blasted those doors that were previously closed, wide open.
Ginsburg held the belief that the beginning of the US Constitution – "We the People" – should encompass the society at the time it is being observed. And Ruth frames her professional work as stemming from the desire to make a positive change within American society, to ensure that the Constitution's opening phrase truly represents the diversity of America. Mock's film is a firm believer in the work Ginsburg has done, and highlights the impact one person can truly have if they believe strongly enough. It shows how the belief in true equality leads to progression and positive change, without being sentimental.
At one point, Ginsburg is seen pondering her status as "an icon at 82" in amusement. But Mock's film shows how she has been an icon since the 1970s, and is simply gaining wider recognition for being the formidable force she has always been. Ruth is a condensed, well put-together look at the professional accomplishments of a truly remarkable woman, who will be sorely missed.
So, just how does a woman with three strikes against her rise to the highest court in the land, I hear you ask? By being unapologetically herself.
---
Ruth: Justice Ginsburg In Her Own Words will premiere in Virtual Cinemas in the U.S. on February 12, and on TVOD on March 9, 2021. Click here to find out more on the film's official site.
---
---
JOIN US!
Don't miss our monthly updates with film news, movie-inspired recipes and exclusive content! You'll only hear from us once a month. #nospam