Run: Sarah Paulson is Petrifying in Hulu's Horror Thriller (Review)
Sarah Paulson and Kiera Allen in Run (Eric Zachanowich / Hulu)
Run is a riveting rollercoaster ride from start to finish, pairing a pulse-pounding plot with powerhouse performances from Sarah Paulson and Kiera Allen.
---

Widely adored mystery author Agatha Christie once wrote, "A mother's love for her child is like nothing else in the world. It knows no law, no pity. It dares all things and crushes down remorselessly all that stands in its path." In many ways, writer-director Aneesh Chaganty's (Searching) Run is perhaps the most perfect personification of this quote imaginable. At the start of this torrid tale, we are introduced to Diane Sherman (Sarah Paulson, of Carol and FX's American Horror Story), an uneasy mother-to-be who is anxiously awaiting the moment when she'll be able to hold her newborn baby in her arms for the first time. Unfortunately, when the doctors finally do allow her the opportunity to see her daughter for herself, they arrive bearing bad news as well – her child has been diagnosed with an array of debilitating diseases, from arrhythmia to hemochromatosis to asthma to diabetes to paralysis. This stunning shock shapes Diane's priorities as a parent for the rest of her life, causing her to safeguard her wheelchair-bound daughter Chloe (newcomer Kiera Allen) from the woes of the world by any means necessary.
As Chloe comes of age, she wishes to see more of what the world has to offer (as many young adults naturally do), and she also aims to apply to colleges for the next year that would provide her with the time to be a "normal" teenager for once in her life. Unfortunately, as her mother has told Chloe throughout her entire existence, she is no ordinary teenager. But, can she fully take her mom's words at face value? After a perplexing bottle of pills causes Chloe to question the medicine she receives every day, she starts to dig deeper into her "treatment" as a whole, stumbling upon startling secrets that lead her to believe that her beloved mother may not truly have her best interest in mind. When the eerie events continue to escalate, it's clear that there's only one thing left for Chloe to do – run.
It'd be impossible to discuss Run without comparing it to Chaganty's dynamite debut feature, 2018's Searching. To begin, both films focus on fraught familial relations (Searching on a father and his daughter and Run on a mother-daughter duo – with the latter showcasing a much more perverse pairing), and both signify that Chaganty is able to splendidly sink his teeth into this subject matter, creating captivating and convincing characterizations for all of these disparate personalities he's drafted thus far. However, while the star of Searching was its suspenseful-yet-sentimental script, here, Chaganty gets to flex his deftness as a director first and foremost. While some may miss the unexpectedly engaging emotional core of Searching – as Run is a more concise and clear-cut chiller by comparison – Chaganty's terrifically twisty narrative tricks are still in fine form (and, in some cases, even elevated), and his heightened handling of the visual medium makes up for any waning warmth.
Searching certainly capitalized on its "story told through screens" schtick as best it could, but there's just something so refreshing about Chaganty having the ability to access the entirety of the environment he establishes in Run. His valiant vision places us right in the perspective of Allen's Chloe, and as she manically makes her way about her home as if it's a convoluted obstacle course to escape her mother's manipulation, he never fails to fill every frame with foreboding fear and furor. The plot turns may be telegraphed early on, and many will no doubt be able to sense where Chaganty is steering this story, but the setpieces he stages along the way are so staggering and so stirring that we can't help but be wholly wrapped up in the unfolding unruliness nevertheless.
As the maniacal and monstrous mother at the middle of all this madness, Paulson is a terrifically terrifying treat, perfecting the psychopathic persona that has weaved its way into a plethora of her parts from her past (such as Nurse Mildred Ratched on Netflix's Ratched or Hypodermic Sally on American Horror Story: Hotel) while never allowing her depiction of Diane to shift into a stereotype or a "spoof." It's clear that Diane is dreadfully disturbed (and the full extent of her fevered psyche only becomes more apparent as the film progresses), but Chaganty also supplies Paulson with the space to sift through Diane's harrowing history and uncover a convincing – if crazed – cause for her present-day psychosis. It's a Herculean task to make us feel any ounce of empathy for a woman who goes to such laborious lengths to isolate her daughter from the outside world, but if anyone can do it, it's the prudent Paulson.
And yet, it is Allen who all but "runs" away with the entire endeavor, instantly making a name for herself with this powerful and physically demanding performance that additionally asks her to endure excessive emotional exposure for most of the movie as well. Allen authentically adapts to Chloe's disability without ever asking for attention or acclaim for this "trying transformation," as she comprehensively conveys Chloe's character instead of solely concentrating on her "condition." Chaganty pushes Allen to perform fantastic feats of physical prowess that she's always able to competently and capably complete, but she's also equally efficient at exhibiting Chloe's confusion and consternation towards her current crisis. Chloe wants to be nothing more than her mother's dearly deified daughter, but she simultaneously struggles with her rising resistance to Diane's rule as she learns of more of the lies she's been led to believe for much of her life. All-in-all, Allen's intensely involving interpretation of this role is a star-making success, and one has to hope this is a propulsive launching pad for greater prosperity in the future.
See Also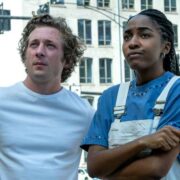 Run's production crew is just as essential to the film's effectiveness, and luckily, everyone involved matches Chaganty, Paulson, and Allen's commitment to the commoving chronicle. Nick Johnson and Will Merrick's (Searching) frenetic, fast-paced editing enhances the energy of the movie as a whole, working with Chaganty's dexterous direction to make Chloe's panic palpable for viewers. Likewise, Torin Borrowdale's (also from Searching) spine-tingling score – which intends to evoke "the essence of Bernard Hermann (Psycho, Vertigo)," according to the composer – punctuates the picture with tangible terror and trepidation, emphasizing the extremity of the narrative at hand.
It's too bad Run had to vacate its original release date – which positioned it as a "Mother's Day date" for audiences across the world – as this is very much the kind of movie that makes you appreciate your own mother more than ever before, forgetting any of her faults and thanking your lucky stars that you aren't stuck in the same scenario as Chloe. Aneesh Chaganty's follow-up to 2018's stellar Searching proves that this thrill-seeking auteur is no one-hit wonder, as he doubles down on that film's torturous twists while also sharpening the scale of this particular story. Aided by arduous, anxiety-inducing acting from Sarah Paulson and newcomer Kiera Allen, Run is a rollicking and riveting rollercoaster ride from start to finish and suspense-driven filmmaking at its finest.
---
Run is now available to watch on Hulu.