Remembering Every Night: Berlin Film Festival Review

Remembering Every Night (© 2022 PFF PARTNERS/PFF General Incorporated Association / Berlin Film Festival)
The beautiful banality of humans is finely highlighted in Remembering Every Night, a considered portrait of people with an exquisite sense of place.
---

Remembering Every Night is not the best film from the 73rd Berlinale, but it may well be the loveliest. Even with a runtime of nearly two hours, nothing major happens in Yui Kiyohara's (Our House) enigmatic film – and that is no problem at all. Across the course of one sunny, breezy afternoon in Tama New Town, an area close to Tokyo, we spend time with three women of differing ages as they wander the unique 1960s built residential area. Paths cross enigmatically, scenes range from the beautifully mundane to the wryly hilarious, and at the end, you'll feel like you've just had a soothing spa experience, much less a cinema trip.
Remembering Every Night flows in rhythm with the everyday groove of our lives, but this normality is never painted as negative; Kiyohara's keen eye ensures acts and details, no matter how small, bear a familiar comfort. All with a glowing realism, Kumi Hyodo (Kako: My Sullen Past), Minami Ohba (Speak Low) and Ai Mikami (Under the Stars) play the three women, their ages ranging from late teen to middle-age. They all have their own personal baggage, their own quirks, but most importantly, all three have a general human decency. Without ever being twee, Remembering Every Night highlights the importance of goodness being passed between people. Despite this breezy temperament, there are moments of grief and loneliness, which are prised out subtly in Kiyohara's excellent script.
Tama New Town becomes a character in its own sense too. Yukiko Iioka's (Wheel of Fortune and Fantasy) cinematography is patient and considered, with the observational angle of Remembering Every Night compounded by long takes and slow camera pans. As the camera drifts around certain conversations, the organicity of the film becomes amplified. There is an intentional mundanity to the way scenes are protracted in Remembering Every Night, but it rarely becomes an issue. Kiyohara invites us to languidly enter the world of this Japanese suburb and the lives of these three women.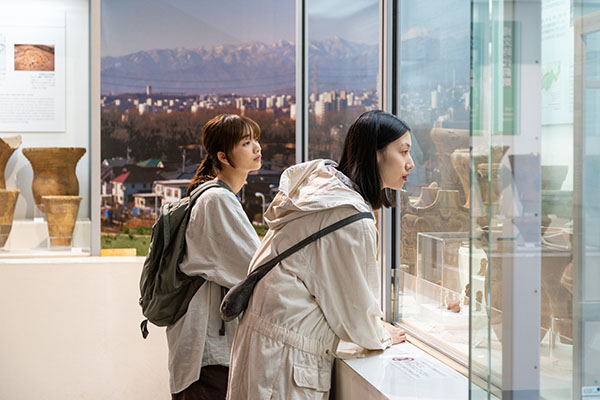 The quirkiness of Remembering Every Night is also consistent, but never overbearing. It is a unique style that seeps into the film's humour. A long scene involving an elderly man being helped home by Ohba's character, or Mikami's character and a friend playing a repetitive soundscape in a museum all contribute to this straight-faced comedy. The longer these scenes drag on, the funnier they get. As amusing as these moments are, they are also soul affirming. If you happen to see a stranger dancing in a park soon, copy them, dance with them – it's what the characters of Remembering Every Night would do.
There are no grand conclusions in Kiyohara's film, only observations of and appreciation for life. The depth of the characters is mostly strong, although Mikami has the most to work with as the teenager. If you're looking for a compelling, narrative-driven drama, you won't find it here, but Remembering Every Night has such an effervescent charm that its lack of concrete plotting isn't an issue. Kiyohara makes us feel little, in the best way, taking time to draw our odd comforts and little routines with great compassion. Remembering Every Night is like a human in filmic form – weird, awkward, nice, and endearingly ordinary.
---
Remembering Every Night premiered at the Berlin Film Festival on February 18-26, 2023. Read our Berlin Film Festival reviews!