Reklaw: Quirky Vigilantes Clean Up Well (SXSW Review)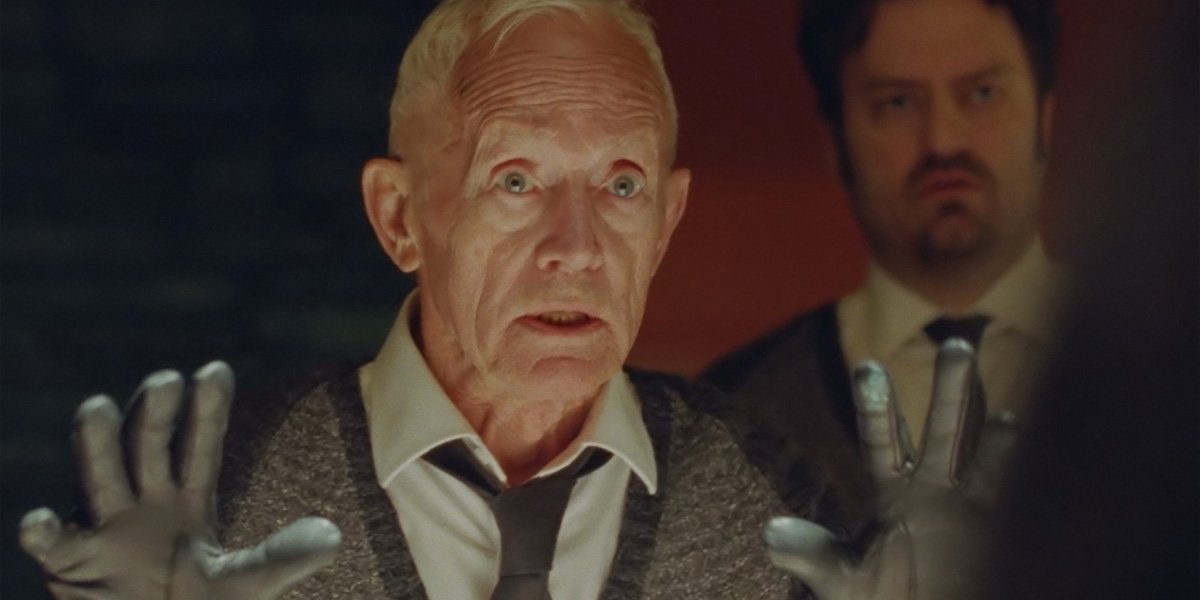 Lance Henriksen in Reklaw (Polaris Banks)
A fun, bold short film from writer/director Polaris Banks, Reklaw is refreshingly original, funny and clearly lovingly crafted.
---

For Polaris Banks, Reklaw truly is a passion project. Alongside his role as writer and director, Banks also funded the film, edited the film, played one of the ensemble roles and made the tea! Okay, so that last one isn't true, but it wouldn't be a surprise. It's a labour of love that, at just over 11 minutes long, is a short, sharp shock of delight.
When Melissa (Tasha Guerva) wakes up to find her lover (Clifton, played by Michael Cortez) shot dead, she immediately calls 911 in a state of panic. To her surprise, however, it isn't the police at the door but instead a rogue group of vigilantes, led by ex-prosecutor Lott (Lance Henriksen), who proceed to clean up and destroy all evidence in an effort to keep her out of jail. But things soon take a turn for the weird, when the actual killer turns up.
Banks' short, much like the premise, is quirky. His ensemble cast – that also features Scott Allen Perry, Clara Francesca Pagone, Bill Stinchcomb and Michael Schnick – are decidedly on board with Banks' vision; the performances are all varying degrees of off-the-wall that gel well and fit with the kooky idea without being too much. It's slickly edited, well directed and his script features philosophical ponderings and dark humour without an abrupt tonal shift. It's surprisingly self-contained, but there's plenty to unpack should Banks proceed to turn it into a full-length feature. Reklaw is fun, refreshingly original and well put together. All that labour certainly paid off.
---
Reklaw premiered at SXSW Online on March 16, 2021. Follow the film's official Facebook page for behind the scenes photos and updates on its future release.