Ranking The Top 5 Best Stunts In Mission: Impossible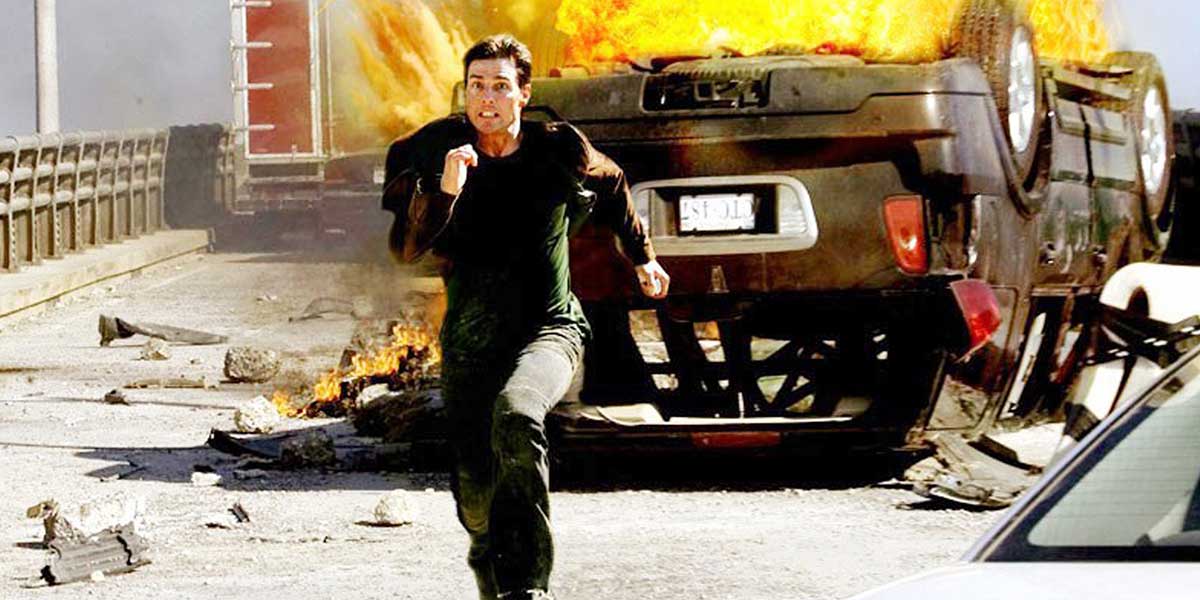 Tom Cruise loves to defy death in each Mission: Impossible. With Dead Reckoning Part One in theaters, we're ranking the franchise's top 5 best stunts.
---
Mission: Impossible fans have argued that its series' hero, Ethan Hunt, is a mirror reflection of Tom Cruise himself. How? Both actor and character go to extensive lengths to achieve the, well, impossible. Hunt does it to save the world and his loved ones, Cruise for the thrill of it all and for his own love of authentic filmmaking. In the end, no matter their questionable methods, they tend to be celebrated for accomplishing what nobody else is currently doing.
There are so many instances across the beloved spy series where Ethan Hunt and Tom Cruise have looked at death straight in the eyes. Whether it was to stop a menacing villain, or to give audiences the best cinematic experience possible. So, with several impressive stunts to choose from, today we will be ranking the top 5 best stunts in Mission: Impossible.
---
5. Mission: Impossible – Rogue Nation | Bike Chase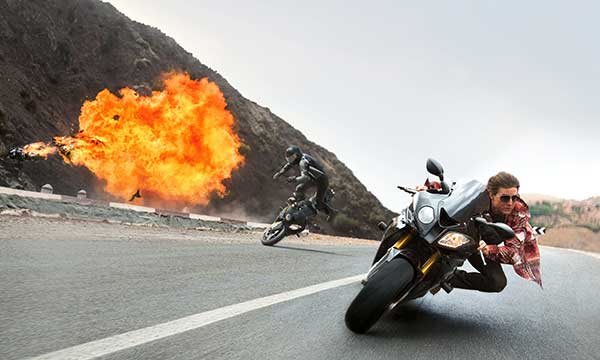 We wanted to include a set piece from Mission: Impossible – Rogue Nation because that film is such an important piece of the puzzle for modern M:I installments. It marked the first time Christopher McQuarrie would sit in the director's chair, after serving as a script doctor in Ghost Protocol. Some obvious options to take this spot include the opening stunt with Tom Cruise holding onto the side of a flying Airbus A400M, and the actor holding his breath for 6 minutes underwater. Although this might cause an outrage, we're choosing the bike chase in Morocco.
Upon first viewing, the plane stunt seems to be the most dangerous. It's Cruise on the side of a plane with only a couple of wires attached to the aircraft ensuring he doesn't fly away himself. Pretty dangerous, though he's still safe enough. You know what's somehow more life defying? Allowing the star of your movie hop on a motorcycle, drive at full speed on a highway, with no helmet or protective gear to avoid possible accidents. The final product: an exhilarating chase sequence where every turn the bikes have to take feel like it could actually be the last moments of either Tom Cruise or the stunt team playing the villains chasing after Ethan. Cruise even scraped his knee on the road in a take that made it to the movie's final cut, adding more realism to his performance and the overall stunt.
---
4. Mission: Impossible – Dead Reckoning | Train Fight/Wreckage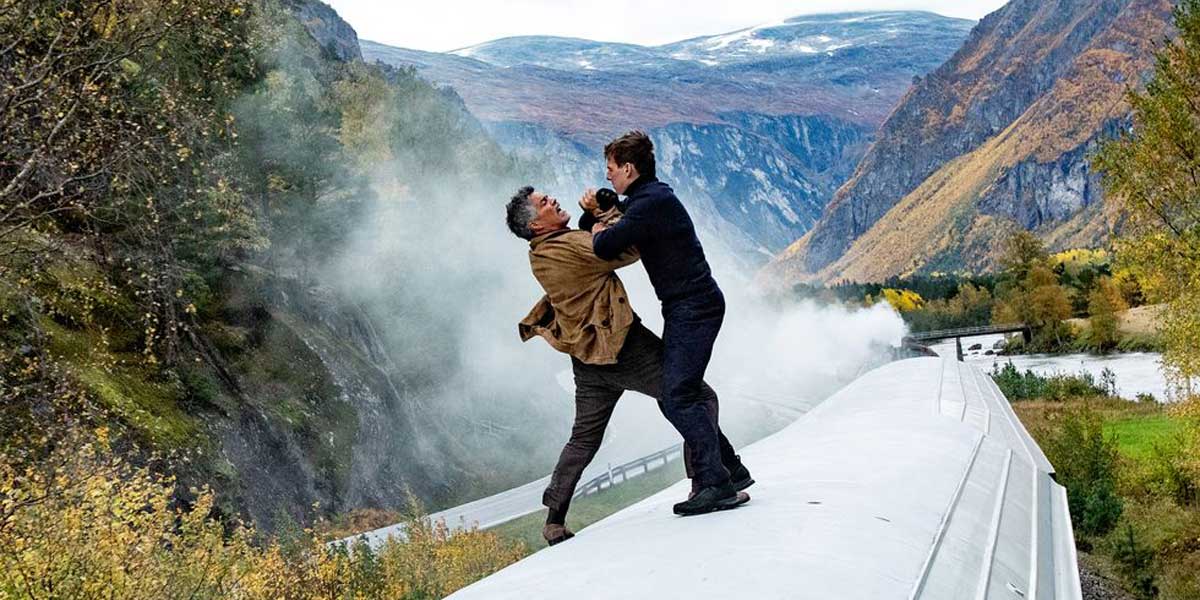 You're probably thinking, "how come this gets a shoutout and the jumping off a cliff jump stunt doesn't?" To that I say the marketing team relied a little too much on that sequence, and when the time came to actually see it unfold, the magic wasn't fully there. Don't be mistaken, that moment is great and deserves all the praise in the world. But what follows it is arguably more entertaining.
Dead Reckoning Part One's third act often seems heavily influenced by blockbusters like James Cameron's Titanic, or anything from Steven Spielberg's Raiders of the Lost Ark. From the moment we hit the climax, there's a sense of imminent disaster looming over the film. Tom Cruise and Christopher McQuarrie requesting their team to build their own functioning train so they can crash it later during production is the exact kind of moviemaking that makes this franchise special. The stakes are at an all-time high due to our characters being in danger because their actors were, in fact, in danger filming a fight scene on a moving train. All of these elements working together make for one of the highlights in the entire series.
---
3. Mission: Impossible – Fallout | Halo Jump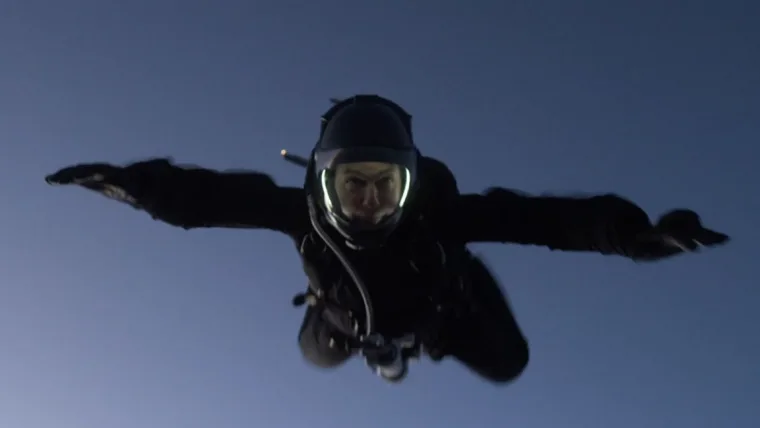 While most folks would probably have this one as their absolute favorite, Tom Cruise jumping off a plane with a parachute is not nearly as impressive as the camera operators jumping off too with cameras in hand, simultaneously keeping their frame in focus. That is why this stunt takes the third spot. It's certainly insane they did this for real, but in a film filled with different kinds of dangerous set pieces, this one reminds you that Cruise isn't the only one putting his life on the line, the crew is doing so as well.
The halo jump is also a great vehicle to prepare moviegoers in terms of the entertainment they're going to experience with Fallout. This action sequence is followed by an incredible bathroom fight scene, a chase through Paris, and more. It sets the tone of the movie's carefully crafted narrative. The VFX team are worth praising here too, as the halo jump takes place during a thunderstorm. Obviously, you couldn't risk your lead actor and crew to jump into a real storm, so it's added using CGI that is brilliantly blended with the practical stunts.
---
2. Mission: Impossible – Fallout | Helicopter Chase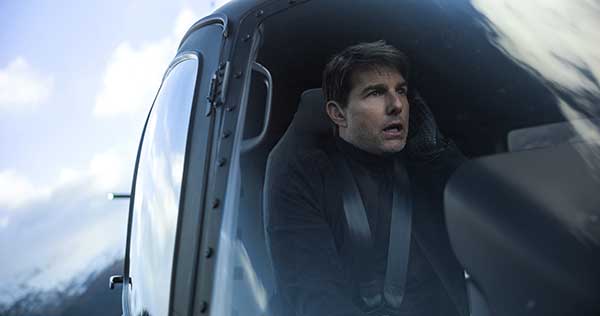 Before Top Gun: Maverick advertised the fact that Tom Cruise and the rest of the cast learned how to fly military aircraft for the film, Mission: Impossible – Fallout marketed a set piece where Cruise piloted a helicopter on his own. What usually takes pilots roughly about 3 months of 8 hour days to become a novice at flying these daunting vehicles, Tom had to learn in such a condensed amount of time due to the nature of the production. Considering those elements, plus the fact that Cruise had to operate the camera-rig system attached to the helicopter while flying, it all makes sense why this stunt made it so high on the list.
There are moments in the final cut of Fallout where it seems like Ethan Hunt is about to crash into a hill, and that level of quality simply wouldn't be possible with CGI. The practicality of this sequence gives the film a great sense of stakes and danger because it was nerve-wracking seeing Cruise do this himself behind the scenes. He goes the extra mile to ensure his audience will be entertained by what they're watching. Stunts such as the helicopter chase serve as a great reminder that Tom isn't just an actor doing his own stunts. In a way, more often than not, you could argue he's a stuntman who does his own acting.
---
1. Mission: Impossible – Ghost Protocol | Climbing the Burj Khalifa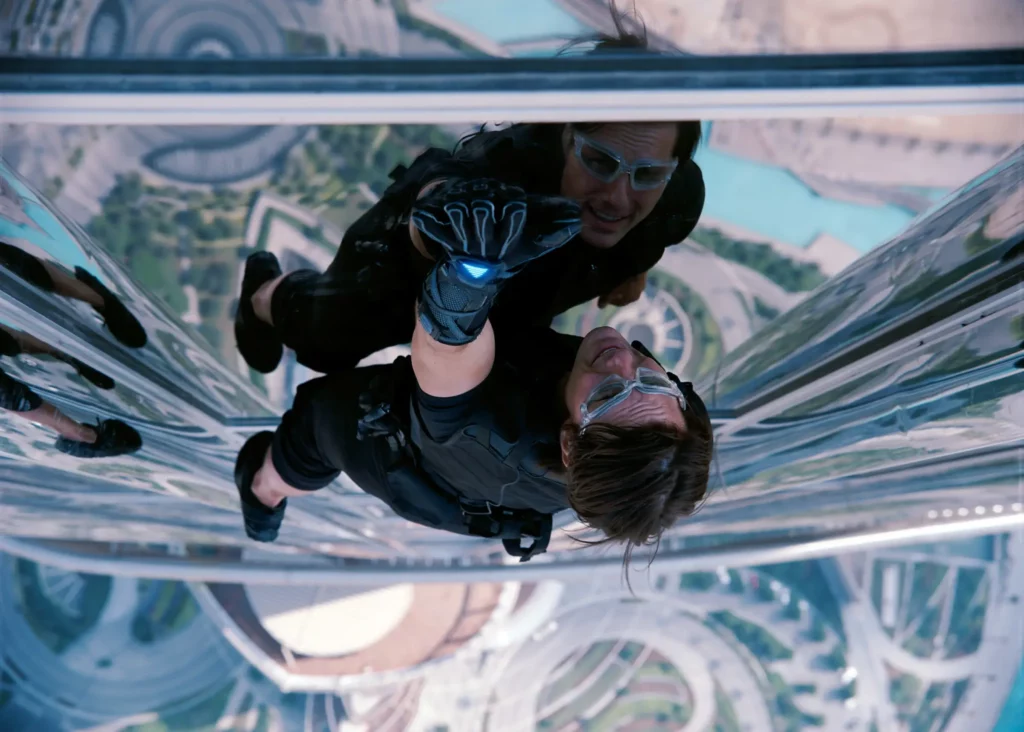 Depending on who you ask, people will have different answers in regards to the most impressive stunt in the franchise. What can't be denied, though, is how Mission: Impossible – Ghost Protocol changed the series forever. It redefined M:I in a time where the studio was considering their options to replace Cruise with Jeremy Renner as the lead. That mentality completely disappeared after one specific sequence that Tom and the crew pushed for and would cement Tom as the indisputable star of these movies: the Burj Khalifa climb.
Talk about being physically sick watching a film! The Burj Khalifa sequence is the worst nightmare for any person with fear of heights. Suspenseful, fun, it's a true cinematic achievement on all fronts. Brad Bird's history in animation allows him to create some of the series' best shot sequences with great fluidity and geographical clarity. It's scenes like this that makes the absence of stunt recognition at the Oscars so bizarre. This stunt would mark the beginning of a marketing scheme, with each installment being sold with the next impossible stunt at the center.
---
Honorable mentions:
M:I's Langley heist
M:I II's rock climbing and knife to the eye
M:I III's run across Shanghai
Rogue Nation's A400M
Fallout's Paris bike chase and rooftop jump
---
Mission: Impossible – Dead Reckoning Part One was released globally in theaters on July 12, 2023. Read our ranking of all Mission: Impossible movies, including Dead Reckoning!