Raise Your Glass: Funky Drink Tips to Pump Up Your Film Night

Looking for the perfect drink for your film night? Here are some all-timers and our very own recipe to cheer with your loved ones. Of course, unless you prefer a glass of wine.
---
I know what you're thinking. Watching films, sometimes for free, it's one of the chief joys of our trade. And you're actually right. Still, you haven't considered the fact that films might be even more enjoyable when tasted alongside a sip of your favourite drink. To be fair, we never thought of that ourselves. Nevertheless, someone recently suggested that our attitude while watching – and of course, reviewing – films is a little too uptight. In other words, chill out, dudes. Pour yourselves a glass of nice wine and pretend you actually like what you see. Here are some tips and tricks to get you started.
---

1. THE COOL KIDS
"THE DUDE ABIDES"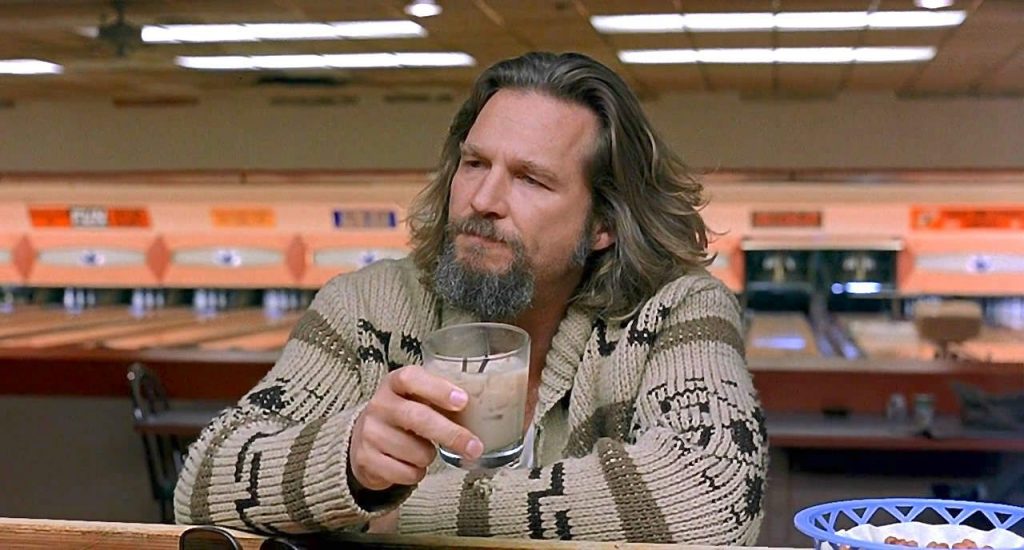 Their names notwithstanding, White Russians were not born in Russia. Jeffrey Lebowski (Jeff Bridges)'s favourite cocktail was created by a Brussels barman to honour the visit of the American ambassador in 1949 – the "Russian" bit comes from the main liquor in the preparation, which is vodka. Add coffee-flavoured Kahlua and whipped cream, and you'll have the perfect after-dinner treat to pump up your night.
---

2. JUST A LEMMON WEDGE
EVERYONE LIKES IT HOT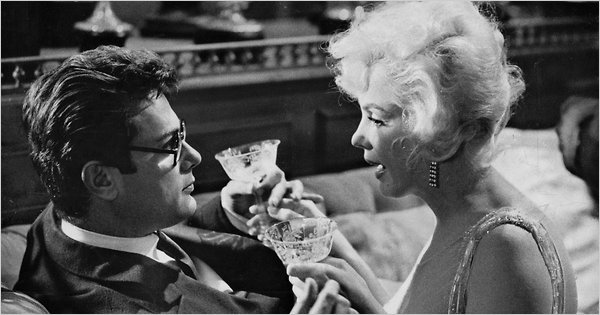 Legends surround the origins of all-time classic Manhattan. It is whispered the recipe was especially crafted for an 1874 fundraising party in the New York borough of the same name which was hosted by the future mother of British PM Winston Churchill. Whiskey, vermouth, Angostura and the cherry at the bottom are the ingredients of the celebrated cocktail, whose bittersweetness signed Billy Wilder's 1959 comedy masterpiece Some Like It Hot.
---

3. PLAY IT AGAIN, SAM
THE COGNAC/GIN CONFRONTATION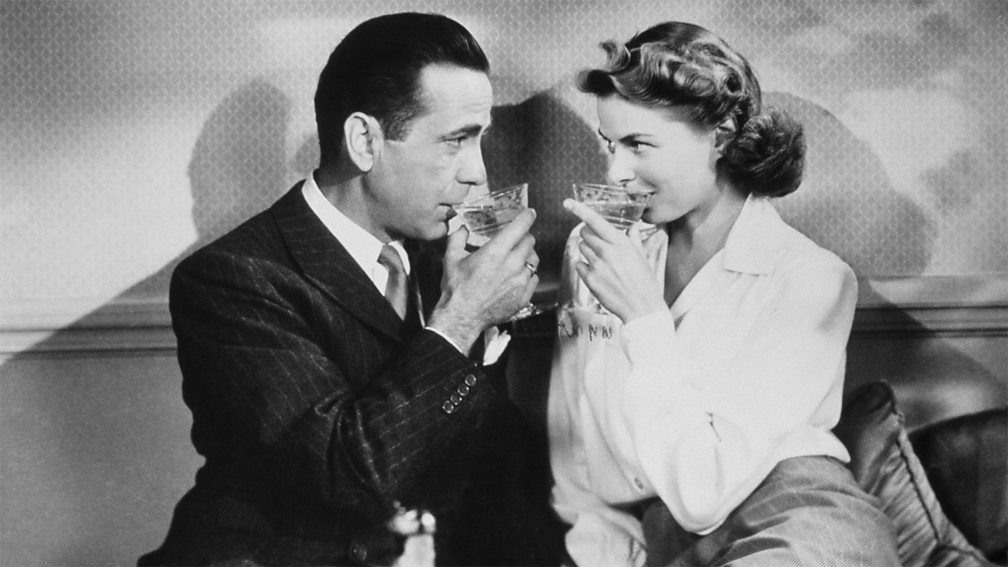 Sparkling as an artillery piece, the French 75 takes its name from WWI French weaponry. First codified in 1930, the recipe for this fizzy drink has champagne interact with gin, lemon juice and sugar to yield a tasty aperitif celebrated in Michael Curtiz's 1943 cult film Casablanca. Bartenders in New Orleans mix the drink with cognac instead of gin. So "here's looking at you, kids". Go and mix the perfect match for your film night.
---

4. OUR TAKE ON PALM SPRINGS
JULIA ELIZABETH FORONI'S "LOOP COCKTAIL"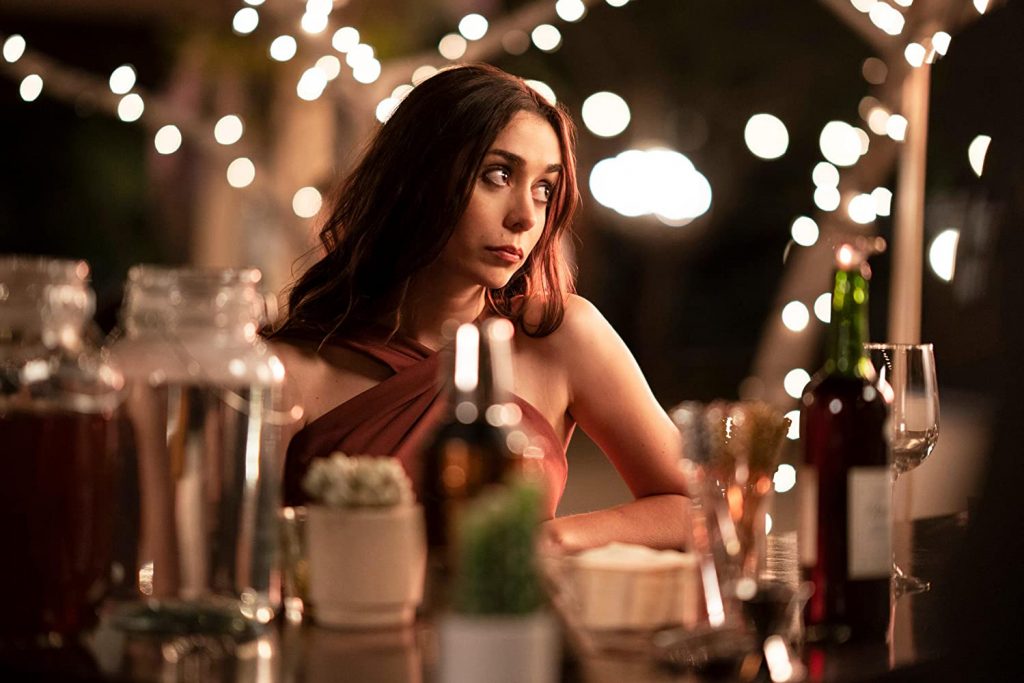 Max Barbakow's Palm Springs has been stealing hearts all over the world. Now it's our turn to celebrate this pitch-perfect, light-hearted drama with a themed cocktail of its own – with the help of out special guest from Italy: Julia Elizabeth Foroni (follow her on Instagram). This recipe yields 1 highball glass of signature Loop cocktail. Here's what you'll need:
40ml vodka
20ml passion fruit liquor
40ml orange juice
Soda to fill
Shake all the ingredients together and pour the drink into a highball or collins glass. Fill the glass up with soda and top everything up with fresh mint and one halved maracuja. Enjoy!