Persuasion (Film Review): Netflix Does Jane Austen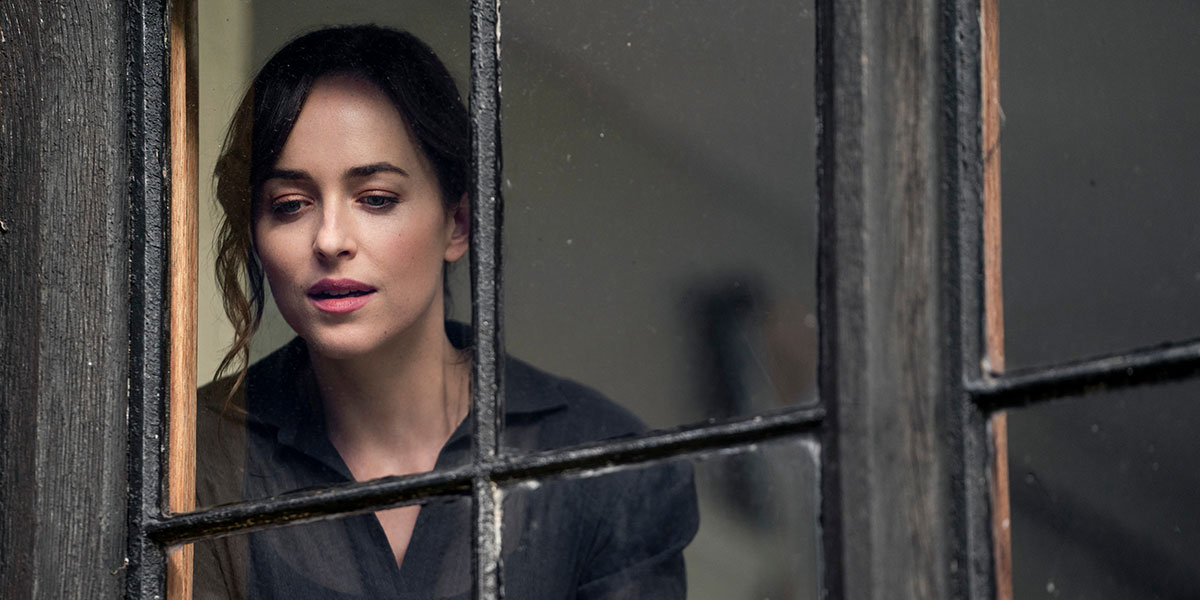 Dakota Johnson as Anne Elliot in Persuasion. (Nick Wall/Netflix © 2022)
Starring Dakota Johnson, Netflix's modernised adaptation of Jane Austen's Persuasion is perfectly watchable – though maybe not if you are a superfan of the author.
---

Few English authors from previous centuries have captured the imagination as much as Jane Austen, especially when it comes to film. For decades, her stories have been continuously adapted or modernised for the big screen. In 1995, Ang Lee directed Sense & Sensibility froman Oscar-winning script by Emma Thompson. That same year, Emma was updated into the teen comedy hit Clueless. Even as recently as this year, we saw Fire Island, an uplifting gay rom-com loosely inspired by Pride & Prejudice. In comparison, Persuasion, the last novel Austen completed before her death, has not seen many adaptations. The latest is produced by Netflix and helmed by theatre director Carrie Cracknell, with an all-star cast that includes Richard E. Grant and Dakota Johnson.
Johnson plays Anne Elliot, the daughter of the wealthy Sir Walter Elliot (Grant). Eight years ago, Anne's family persuaded her not to marry her true love, the common sailor Frederick Wentworth (Cosmo Jarvis). Now she drinks wine by the bottle and spends her days longing for the only man she ever loved unconditionally. Meanwhile, the Elliots are bankrupt and must relocate to Bath. But Anne is not joining them. Instead, she must travel to Uppercross and visit her sister Mary (Mia McKenna-Bruce). And it is there that Anne and Wentworth reunite. Can they rekindle their love? Or will she lose him again, this time to her sister-in-law Louisa (Nia Towle)?
Unlike Clueless or Fire Island,, Persuasion is set in the period when Austen wrote the story. However, the film has a contemporary slant in every other aspect. There are two blindingly similar influences here, the first being Netflix's hugely popular Regency-era series Bridgerton. Marianne Agertoft's costume design is suitable for the period, but it is also stripped back, relying less on bonnets and high waistlines. Furthermore, there is the welcome use of colour-blind casting, like Nikki Amuka-Bird as Anne's confidant Lady Russell and Henry Golding as her cousin Mr Elliot, the heir to the family's wealth – and a possible suitor.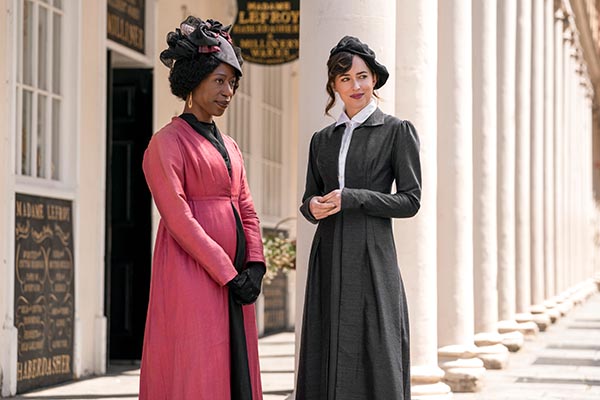 They add to the already-great ensemble put together for this film. Richard E. Grant gives a delightfully dramatic turn as the arrogant father (as Anne summarises, "vanity is the beginning and end of his character. Also the middle"). Meanwhile, Mia McKenna-Bruce's Mary is entertainingly overdramatic, a narcissist who can be blissfully unaware of Anne and hates her children as much as she hates metaphors. Cosmo Jarvis (Lady Macbeth) as Wentworth is your typical Austen love interest – ruggedly handsome, sideburned and heartful. And Dakota Johnson is great in the lead role, possessing that melancholic yearning and sense of awkwardness needed for this particular adaptation.
This leads us to the film'ssecond central influence: Phoebe Waller-Bridge's Fleabag. Because in this version of Persuasion, Anne Elliot breaks the fourth wall. She winks, glances at the camera and states asides about her family to the audience. To be fair to the film, it is a somewhat clever way of presenting Austen's style of free indirect speech and interior monologues. But that is not the only way scriptwriters Ron Bass (My Best Friend's Wedding) and Alice Victoria Winslow try to update her writing. There is talk of empaths and playlists. 'Bored' is written on the first note Anne received from Wentworth. There is even a version of the 'she's a 10 but…' meme in one scene.
This is the biggest problem with Netflix's Persuasion. As we have established, Austen has been refashioned before. But Persuasion wants both worlds – the updated story and the historical setting. However, not only does this modern edge not gel with the original novel, but it leads to a questionable tone. The film works as a pining romance drama, but it also wants to be lighter and more comedic. That is why we get scenes where Anne falls over or cries in a bathtub (the latter reminding you of Bridget Jones's Diary, another film inspired by Pride & Prejudice).
Persuasion has already received a fair bit of criticism ahead of its Netflix release on Friday. Some of it has come from Austen superfans who feel the film goes too far in trying to contemporise the novel, which is a valid critique. However, as a relative outsider to her work, I liked the film. There are glaring problems. The anachronistic script blatantly cribs off Fleabag and does not fit with Austen. The final act is a little rushed, full of misunderstandings you might find in a rom-com, and Anne's character is a little too snarky. But the brilliant cast and the scenes of emotional melodrama are enough to carry Persuasion for the most part. It is a perfectly watchable adaptation – though maybe not if you are a Janeite.
---
Persuasion premieres globally on Netflix on July 15, 2022.