Personality Crisis: One Night Only Review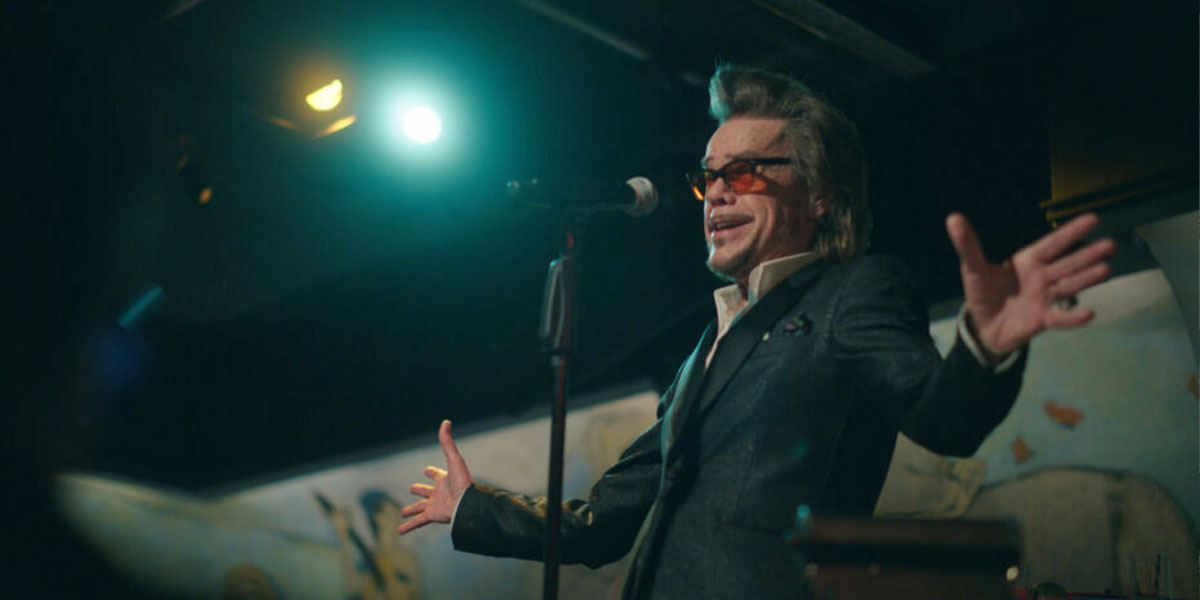 Personality Crisis: One Night Only (Showtime)
Personality Crisis: One Night Only is yet another fantastic rock concert doc by Martin Scorsese that explores the brilliance behind icon David Johansen.
---

There's a deep level of intimacy when an artist who isn't performing at a constant rate as they once did in their golden days returns to do a show at a small venue. You notice the difference in the energy of the people and the atmosphere. Of course, a dive bar isn't the same as the grand stages filled with hundreds or thousands of people standing and singing along to the songs that made their careers. In a way, it feels more personal, as if the artist is opening up to the audience watching. This is the case with Personality Crisis: One Night Only, Martin Scorsese and David Tedeschi's collaboration with once frontman of the fantastic punk band New York Dolls, David Johansen.
In Personality Crisis: One Night Only, Martin Scorsese and David Tedeschi, with the help of cinematographer Ellen Kuras, capture a special performance in January 2020 at the legendary New York City jazz restaurant Café Carlyle. As the title specifies, for one night only, you could find David Johansen (who's celebrating his 70th birthday in this specific performance) singing some of his classic joints ('Trash', 'Plenty of Music', 'Frenchette', 'Funky but Chic') in the manner of Buster Pointdexter – the hepcat lounge lizard alter-ego he created back in the 1980s. Those songs are reimagined from their original punk personas and turned into blues/jazz ballads with a reflective tone. These renditions shine a new light on those famous tracks, intertwining with the personal aspect of the performance as a whole.
As Johansen sings the decade-spanning songs, one senses the weariness in his voice, a sort of old-man rockstar raspiness that makes revisiting his catalog (and back-catalog) even more compelling to watch. But the most important thing is that it isn't worn out. Johansen may not be singing at a constant rate as he did back in the 70s, yet his voice still has that fiery flair heard in his 1974 record, 'Too Much Too Soon'. The man is self-assured, approaching each song as if he's telling a story from his riotous past as the New York Dolls' frontman and his other musical endeavors. Before each piece, Johansen gives an introduction to it by sharing stories, sometimes unrelated to what he's playing next, about his present life, rockstar past, and how 'Hot Hot Hot' is now the bane of his existence.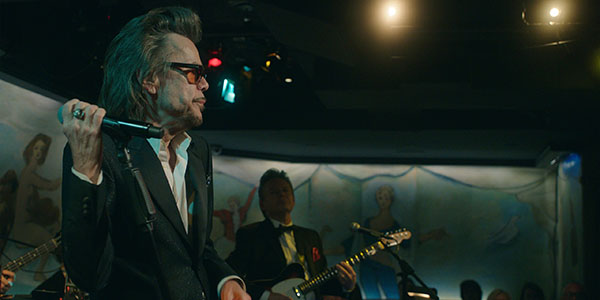 This isn't the first time Scorsese has documented the lives of singular characters (primarily from New York), illustrating their careers amidst the society of the present, some of them even with the help of Tedeschi. Some examples are Fran Lebowitz's explorations and worldview of a modern NYC in Public Speaking (2010), a portrait of the greatest Beatles member George Harrison in Living in the Material World (2011), the experimentalist approach to cover the troubled spirit of 1975 America and Bob Dylan in Rolling Thunder Revue: A Bob Dylan Story by Martin Scorsese (2019). And while his latest one might not match up in comparison to some of these aforementioned documentaries, there are many aspects in which Personality Crisis: One Night Only excels: the film transcends the concert-film trappings, ending as an engaging viewing experience for rock enthusiasts and cinephiles.
To complement the storytelling structure of this particular concert, Scorsese and Tedeschi intertwine each track with archival footage that tracks Johansen's career and the influence he had on a handful of artists, specifically Morrissey, who's a controversial person, albeit musically a genius. The Smiths frontman was obsessed with Johansen and his bandmates to the point where Morrissey was referenced as the president of the New York Dolls fan club in England. He reiterates that the band's taboo tapestry of expressionism inside and outside of music, within the aspects of punk-glam rock as well as gender and sexuality, are the key to their influence. While they might not have been a great success during their original run, the time has demonstrated that the New York Dolls were indeed ahead of their time, breaking down the walls of artistic presentation.
In addition, Scorsese and Tedeschi include some in-depth and intimate interviews that Johansen's daughter, Leah Hennessey, captured in his home. Both of them look through old newspapers, photographs, and records as she asks him about the people whom he has crossed paths with (Abbie Hoffman, Harry Smith, Maria Callas) and his political movements. While the central performance behind this film is an excellent reason for creating this project, during these sequences with Johansen and his daughter, you see why Scorsese opted into documenting his life. Here's the glue to the brilliance of this concert documentary: both fans of his eclectic discography and people who aren't aware of his work can be intrigued by Johansen's past, and then see him be his iconic self decades later, shapeshifting his music as not so many artists can.
See Also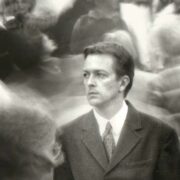 As a special touch that adds some emotional attachment, there's a clip where Leah asks her father if he was ever afraid of death. He says he doesn't, but it feels like he never learned his lesson in life because of not having said fear. With this small clip and its transition into the present-day concert at Café Carlyle, Scorsese depicts how a person must feel when they have outlived a margin of the people who were once a part of their lives. Apart from being a master director and a full-in-full cinephile, Martin Scorsese cherishes music in the same manner as he does film. Here, you get the sensation that the American master filmmaker is very fond of Johansen and the New York Dolls' music, whether he listened to it when they were in the spotlight or admires the frontman's nature – an innovative chameleon walking amongst men.
Scorsese and Johansen wanted this project to not feel like something other than your run-of-the-mill concert documentary. Instead, they chose to make an "incomplete portrait" of a man evaluating segments of his life through a special performance seen once a year, and the archival footage attached to it adds more details to those reflections. Personality Crisis: One Night Only is an interesting look at a legend more people need to learn more about, a reevaluation of legacy, and an honor to those who have left us.
---
Personality Crisis: One Night Only is now available to watch on Showtime.