Our Souls At Night (Netflix Review): Life After Loss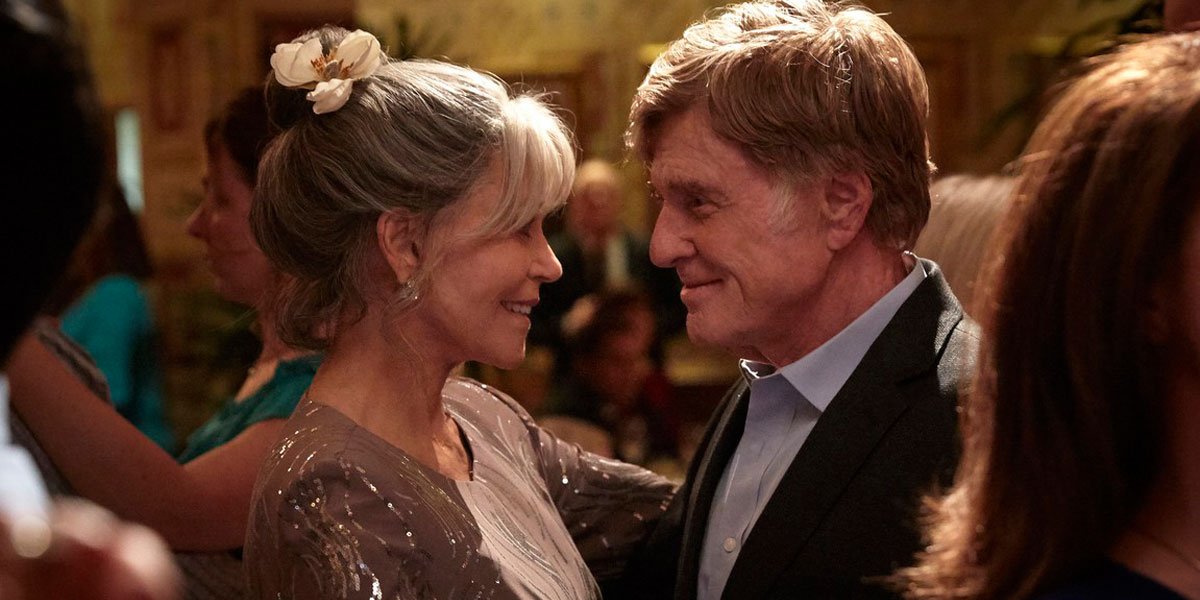 Robert Redford and Jane Fonda in Our Souls At Night (Netflix)
Now on Netflix and based on Kent Haruf's best-selling novel, Our Souls At Night sees Jane Fonda and Robert Redford show off their incredible chemistry on screen.

---

"Would you be interested in coming to my house sometime to sleep with me?" Addie Moore's (Jane Fonda, of Youth) first words to Louis Waters (Robert Redford, of All The President's Men) at the beginning of Our Souls At Night much sum up the film's plot, described by Netflix as the story of two widowers who live in Colorado and who "begin sleeping in bed together platonically to alleviate their loneliness". Judging by the few words Netflix uses to describe director Ritesh Batra's (The Lunchbox) new drama, based on Kent Haruf's best-selling novel and written by (500) Days of Summer writers Scott Neustadter and and Michael Weber, Our Souls At Night's story would seem to be quite simple and straightforward – so much so that you almost expect it to be the typical "Sunday afternoon" Netflix film to watch with the family. But Our Souls at Night is so much more than that.
Let's start with Robert Redford and Jane Fonda's undeniable chemistry. They are in every possible way what keeps our eyes glued to the screen and makes those characters not only real, but also fascinating. The two actors hadn't acted together since 1979 – after Barefoot in the Park, The Chase and The Electric Horseman established them as one of the most successful pairings in film history – but, to this day, even after all these years, they still have it.
Redford and Fonda have never been in a relationship with each other in real life (even though the latter did admit of having been in love with the former for a long time), but their portrayal of Addie and Louis's relationship is absolutely flawless. From the moment Addie knocks at Louis' door with her unusual proposal of sleeping together to keep each other company, we are hooked. The film is about two old friends who form a new bond with each other, but an even stronger connection is also established with the audience: from that very first moment moment onwards, it is perfectly clear to us that the story is not going to be about finding love after a certain age, and that age has nothing to do with Addie and Louis' relationship. Our Souls at Night is about loss, death, grief, and, most of all, not having to get through all of this alone.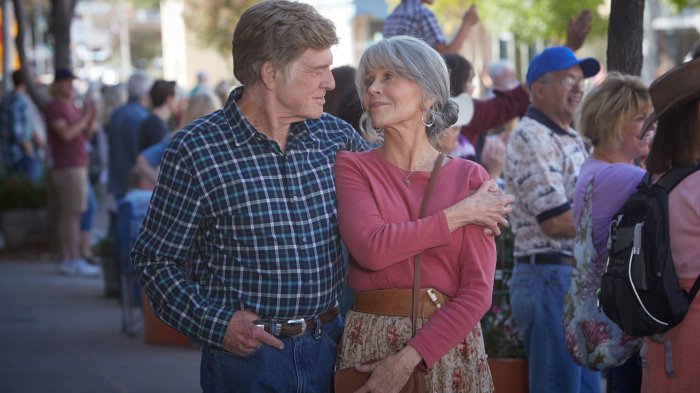 Our Souls at Night is not a perfect film. The pace can be a little too slow at times, some of the characters are not that relevant to the story, and, yes, it does feel like certain scenes have been added to the film with the sole purpose of making us cry. But it is also sweet, courageous and unpredictable. It approaches complex subjects and emotions in a surprisingly tasteful way, it makes us smile many times, and, more importantly, it also makes us think. It might still be that "Netflix film to stream on a Sunday afternoon with the family", but it is also a very believable, extremely real romantic story that is bound to brighten up your day.
---
Our Souls At Night is now available to watch on Netflix.