Our Son: Tribeca Film Review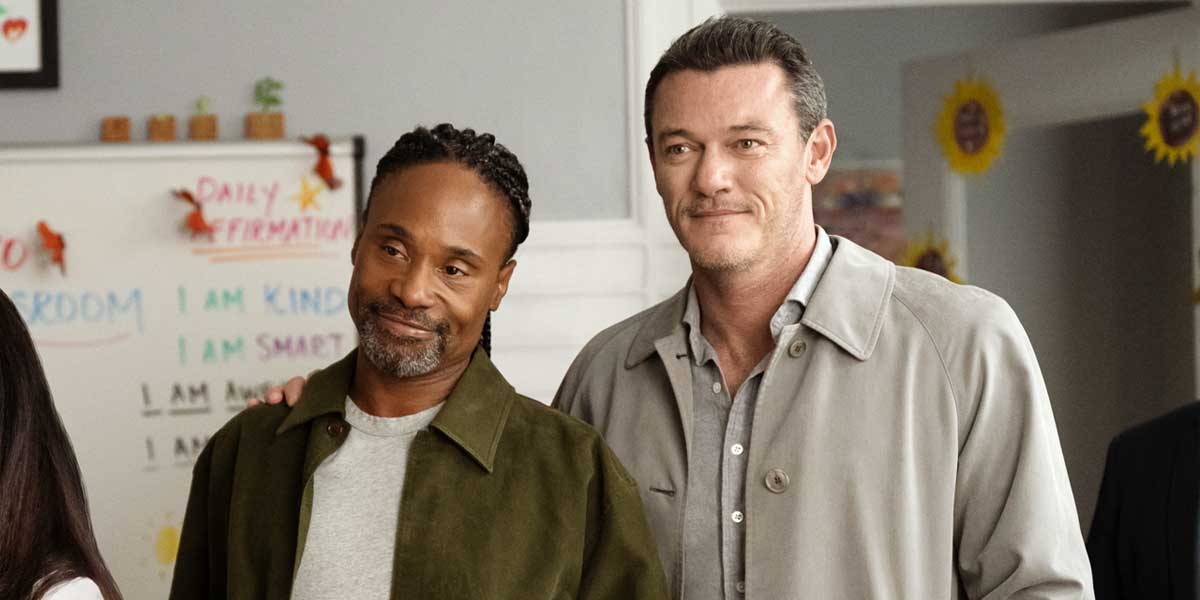 Our Son (Amy Mayes / 2023 Tribeca Film Festival)
Leads Billy Porter and Luke Evans give devastating performances as a divorcing couple in Our Son.
---

Before Our Son, there have been plenty of emotionally damaging romantic dramas. I remember the first time I saw Marriage Story, when I was sixteen, and I couldn't stop thinking about it for days. The same thing happened last year, with the remake of Scenes from a Marriage. There is something about the destruction of relationships being portrayed on screen that not only breaks my heart but also fascinates me. Luckily, Bill Oliver's second feature is able to join the ranks of these great projects conveying an authentic and gut-wrenching divorce between a gay couple.
Our Son follows the lives of Nicky (Luke Evans, of Beauty and the Beast) and Gabriel (Billy Porter, of Pose). On the surface, they seem like a happy couple. Nicky is a successful book publisher, while Gabriel is a former actor who is now a stay-at-home dad to their son Owen (Christopher Woodley). We soon find out that Gabriel has been unhappy in this marriage for some time, and he files for divorce. Feeling shocked and betrayed, Nicky sparks up a custody battle that will forever change how this couple loves each other and their son.
One of the best parts of Our Son is how realistic it feels when watching. Oliver is able to use a very minimalistic approach to telling this story, where there is the sparing use of score and handheld camera work. When the argumentative scenes occur, you feel like you're in the room with them. It helps that both Luke Evans and Billy Porter give fully realized performances, where you believe that this couple has been together for thirteen years. In these scenes, Porter especially has such control over his delivery and emotions so when he raises his voice, it hurts like you're on the receiving end of his words.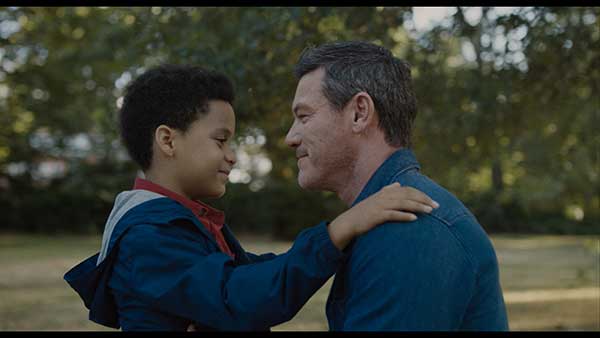 Our Son covers all of the major beats of a divorce. The initial conflict that leads to the breakup, the arguments over who should have what, telling respective family members, and the eventual resolution and coming to terms with this major life event. Even though this is the first time that I have seen a film starring members of the LGBTQ community tackle divorce, it doesn't stop the story from feeling formulaic. From around twenty minutes in, it was apparent where the story would go, and while there are still plenty of aspects to appreciate about the film, knowing how it was most likely going to end made Our Son feel quite slow at times.
However, since this film is about people in the LGBTQ community, something that Our Son excels in is how it centers itself within this community. Not only are the actors playing LGBTQ characters a part of this community, but most of the cast is also a part of it. Both Gabriel and Nicky's support system are their close friends who are a part of the community, and a lot of their conversations revolve around issues that they have faced, or can potentially face, based on their identities. For example, one of Nicky's closest friends, Matthew (Andrew Rannells, of The Prom), works at a help center for homeless LGBTQ youth where a good amount of the scenes take place. On top of this, we get to hear Owen ask his parents about how he came to this family, and they give him an honest explanation without drawing too much attention to it. Little scenes like this and more is what make Our Son such a beautiful film and a giant step in representation.
See Also

Overall, even though Our Son tells a story that has been told plenty of times before, the authentic performances from the leads and the subtle insistence on this being an LGBTQ film in all aspects makes it quite special. When discussing representation, it is always important to show all sides of people with intersectional identities, both the good and the bad. Our Son can give audiences multidimensional characters going through what must be some of the hardest moments of their lives while still celebrating their love for their community making it a film that I won't soon forget.
---
Our Son premiered at the Tribeca Film Festival on June 10, 2023. Read our interview with Our Son director Bill Oliver.