Nine Days: A Stunning Investigation on Life (AFI Fest Review)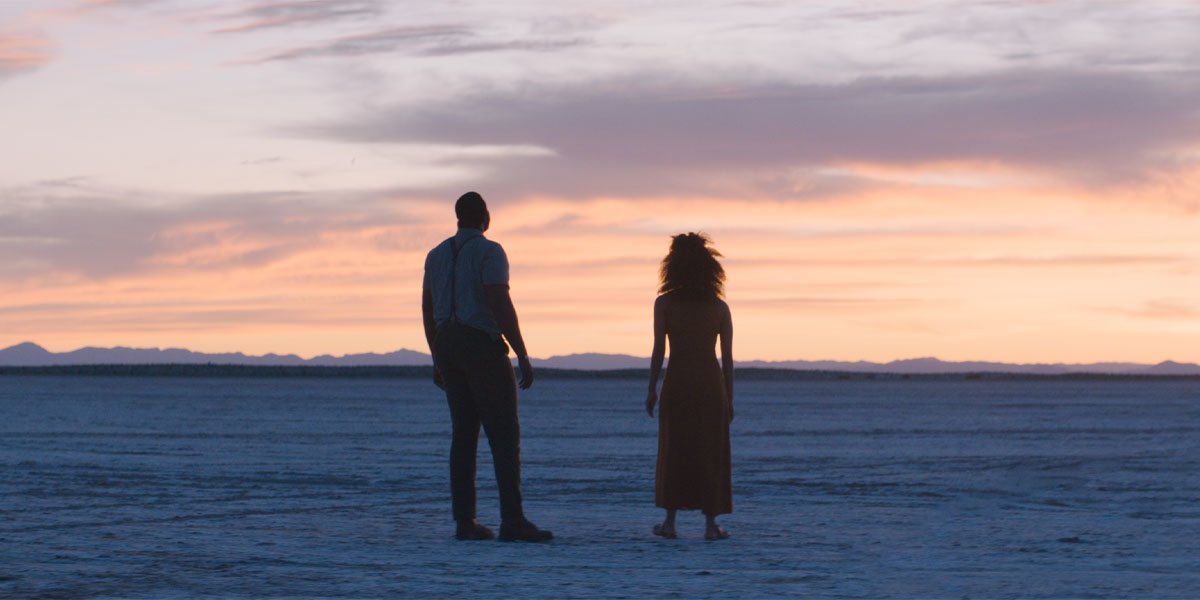 Zazie Beetz and Winston Duke in Nine Days (Courtesy of AFI Fest)
Seen through the eyes of five souls competing to be born, Nine Days is a poignant analysis of existence that reminds us of what makes life worth living.
---

When four strangers show up on the doorstep of a remote outpost, hoping to be considered for a position, it's a very special vacancy they're trying to fill. As Will (a superb Winston Duke), the outpost's resident, explains, the successful candidate will be given no less than "the amazing opportunity of life", and "a chance to be born in a fruitful environment, where [they] can grow, develop and accomplish". After all, Kane (Bill Skarsgård), Alexander (Tony Hale), Maria (Arianna Ortiz) and Mike (David Rysdahl) are neither alive nor dead: our eager candidates are unborn souls, and they're about to undergo a series of tests that will determine their fitness to be born. One vacancy has just opened up for a new life on Earth, so only one candidate will be successful. Over the course of nine days, our hopeful souls will spend their time watching real human beings live their lives on TV monitors, taking notes, making choices and answering questions about unlikely future scenarios, all envisaged by the outpost's lonely resident – the only one who's ever been alive, and the only one who sees and remembers everyone, though nobody remembers him. Except for her. Once.
But Nine Days is not really about the candidates. At the very core of Edson Oda's impressive directorial debut is the most intriguing character of all – the outpost's enigmatic resident. When we first meet Will, at the very beginning of the film, he's in a room full of monitors, watching the "live Point of View" of human beings who used to be candidates and are now living their lives on Earth, having forgotten all about their selection process. Will's entire existence consists in observing others exist, and the only human being he seems to have somehow, inexplicably been able to connect with, in all these years spent watching from afar, is Amanda (Lisa Starrett). This young musical prodigy is the only person who's ever remembered him, the "friend that we never see". The "friend who's always there". Amanda grows up and will keeps watching, the sound of her violin accompanying him as he carries on with his selection duties. Until she suddenly dies, leaving Will suddenly aware of his own profound loneliness.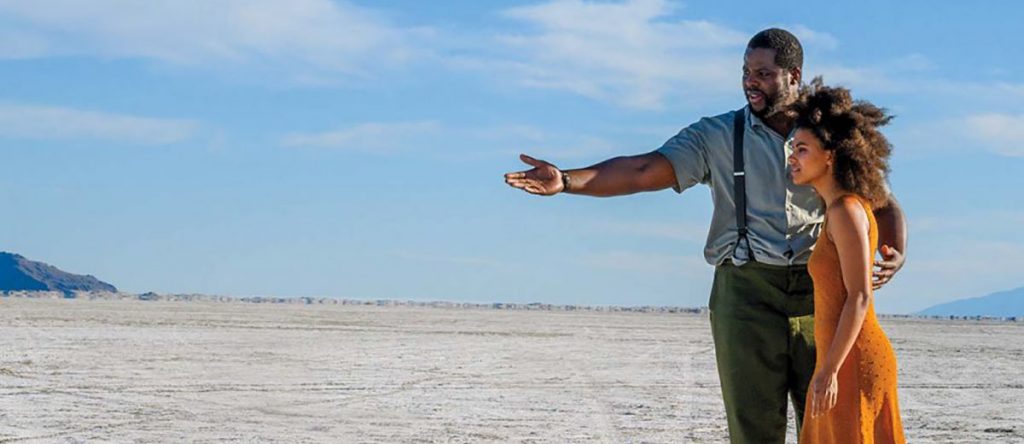 It's no easy task to fill the gap left by Amanda's absence. It takes an extraordinary person, and Oda gives us just that, with the arrival of a latecomer who is determined to join the other candidates. But Emma (Zazie Beetz) is not like the others. She's not satisfied with the name Will assigns her and the information he gives her: she has questions of her own. She wants to decide what others will call her, and learn how to do things on her own. She replies before she's even asked anything, and, when tasked with observing the monitors and choosing something she likes about what she sees, she doesn't just pick one thing. Emma watches, listens, asks questions and notices everything. Even as a soul, she already has an identity, and she's determined to connect with the people around her. Even if those people are emotionally unavailable, carrying their own existential weight and still hurting after an entire life spent with "too much love to give and no one to give it to".
That person is Will, the only one among them who has ever lived, though it was not a happy life. His friend Kyo (Benedict Wong, of Doctor Strange) suggests that he was perhaps too good, too kind or too sensitive: he struggled his entire life to fit into a world that was too different from him. Ironically charged with the uneasy task of deciding which souls get to be born and which simply cease to exist without having had the chance to live, Will embodies an emotion we all carry within us, serving as a reminder that the world as we know it does not care about rewarding empathy and humanity. It's a harsh and hurtful existence those souls are aching to live, and Nine Days brilliantly captures a feeling that we all recognise, accurately depicting life as it is, with all its flaws and paradoxes.
At the same time, as we follow each soul as they slowly find their own identities, we are reminded of all those experiences that make life worth living, such as putting our feet in the water and letting the sand run between our fingers, or riding a bike and feeling the wind in our faces, or marvelling at the snow as it suddenly makes everything more magical. There's a whole lot of feeling in this imperfect, cruel life, even if it's an existence where you're destined to fail and to suffer, and Nine Days sees its beauty as it sees its ugliness, resulting in a wise investigation on existence that raises many timely questions.
It needs to be said that this gripping sci-fi drama doesn't provide us with a great deal of answers, opting, instead, for a couple of monologues that would have absolutely worked on a theatre stage, but that ultimately prevent the movie from truly addressing all the issues it raises. Yet, even if it's sometimes too didascalic and a little repetitive, this immersive, wise drama is still absolutely worth watching for its stunning cinematography, its thought-provoking subject matter and its innovative storytelling techniques, that make the film as gripping as it can be.
See Also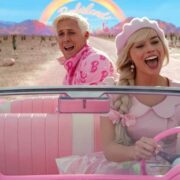 Nine Days is an impressive first feature from a director to keep an eye on, and a movie that showcases exceptionally good acting from the entire cast, as well as a career-defining performance from Winston Duke, whose heartbreaking portrayal of a man overwhelmed by depression shines with authenticity. It's also a film that gets under your skin, leaving you with the urge to experience and appreciate life in all its imperfections. Which, after all, is exactly what we need right now.
---
Nine Days was screened at the AFI Fest in 2020. The film is now available to watch on digital in the US and Canada, and will be released in cinemas in the UK & Ireland on December 17, 2021.
---
JOIN US!
Don't miss our monthly updates with film news, movie-inspired recipes and exclusive content! You'll only hear from us once a month. #nospam