Night Shift: FFF Film Review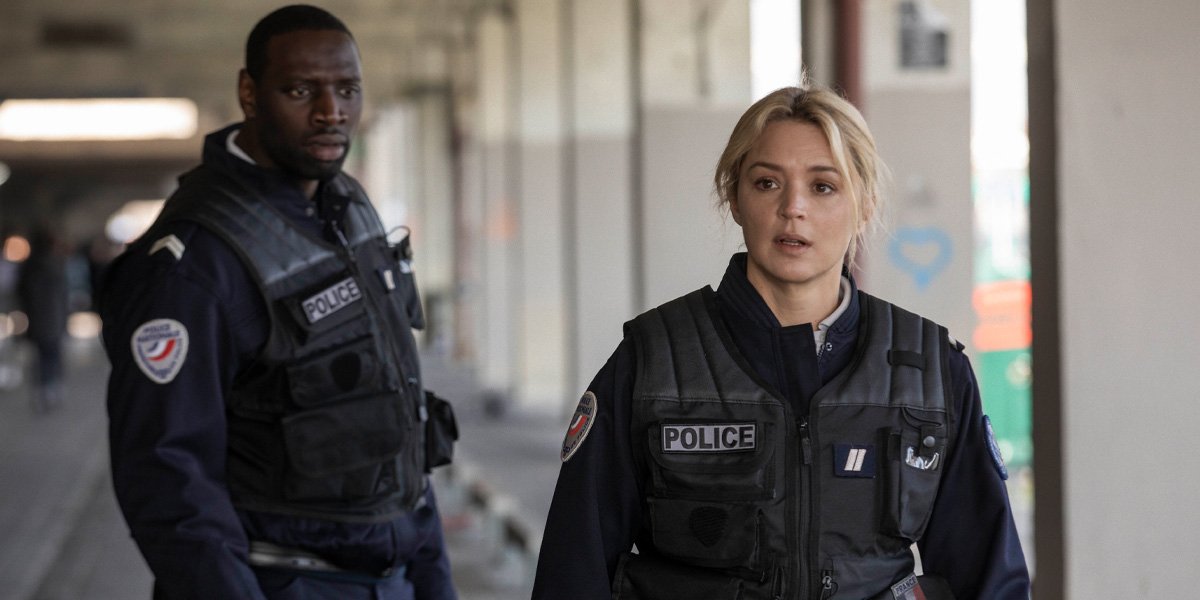 Night Shift (Courtesy of French Film Festival @ Home)
Character-driven police drama Night Shift, from director Anne Fontaine, tackles the weighty theme of morality, but doesn't quite stick the landing.
---

The creation of tension in any media requires a payoff. The lack of one, then, is what lets Anne Fontaine's Night Shift down. Virginie (Virginie Efira), Astride (Omar Sy) and Erik (Grégory Gadebois) are police officers, tasked with the unusual job of escorting an immigrant to the airport ahead of him being sent home. Each officer has a somewhat complicated personal life, but it's their professionalism that is tested when they discover information about their passenger, Tohirov (Payman Maadi), that makes them question the task at hand.
Based on a novel by Hugo Boris, and adapted for the screen by Claire Barré, Night Shift suffers from an implausible third act that means it stumbles to its clunky conclusion in a rather dissatisfying way. The introduction of each character is engaging and stylishly put together – a series of overlapping backstories that give better perspective individually and as a group – but the slow build-up of tension in the second act doesn't go anywhere in the dramatic finale, and so it all ends up feeling a bit flat.
Scenes of the four main characters sitting in near silence in a car start to drag for the viewer when it becomes clear that the film isn't going in the direction expected. Perhaps this misdirection would have made the unrealistic final scenes less jarring had there been more social commentary or character interaction alongside it, but as it is, the film stumbles here and never quite recovers.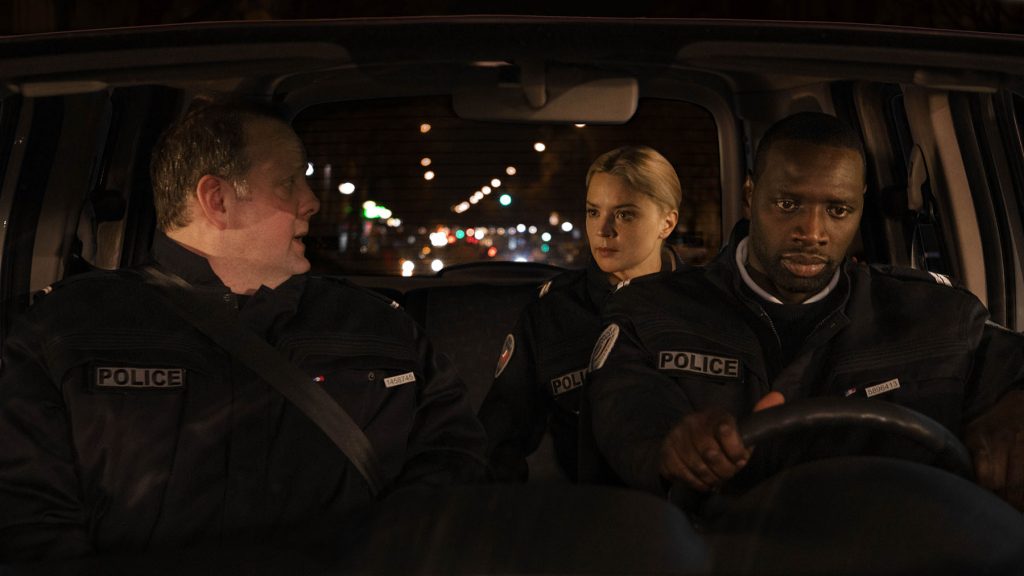 The cast themselves give great performances individually, even if the group dynamic feels a bit stilted and they aren't given much to actually do. By far the stand out is Sy's Astride, whose boorish-macho work persona slowly peels away to reveal someone struggling with anxiety and being the 'other man' in an extra marital affair. Sy is compelling on screen, and a refreshing counterpoint to the more solemn Efira and Gadebois. Their commitment to their roles helps keep the film from slipping totally under, but it's a somewhat thankless endeavour. Ultimately, Night Shift doesn't garner enough intensity to make the emotional resonance of it's moral themes work for audiences when it makes its dramatic twist, despite its committed cast.
---
Night Shift was screened digitally at the French Film Festival @ Home on Saturday, 13th March, 2021.