New on Netflix in April 2023: Original Movies & Series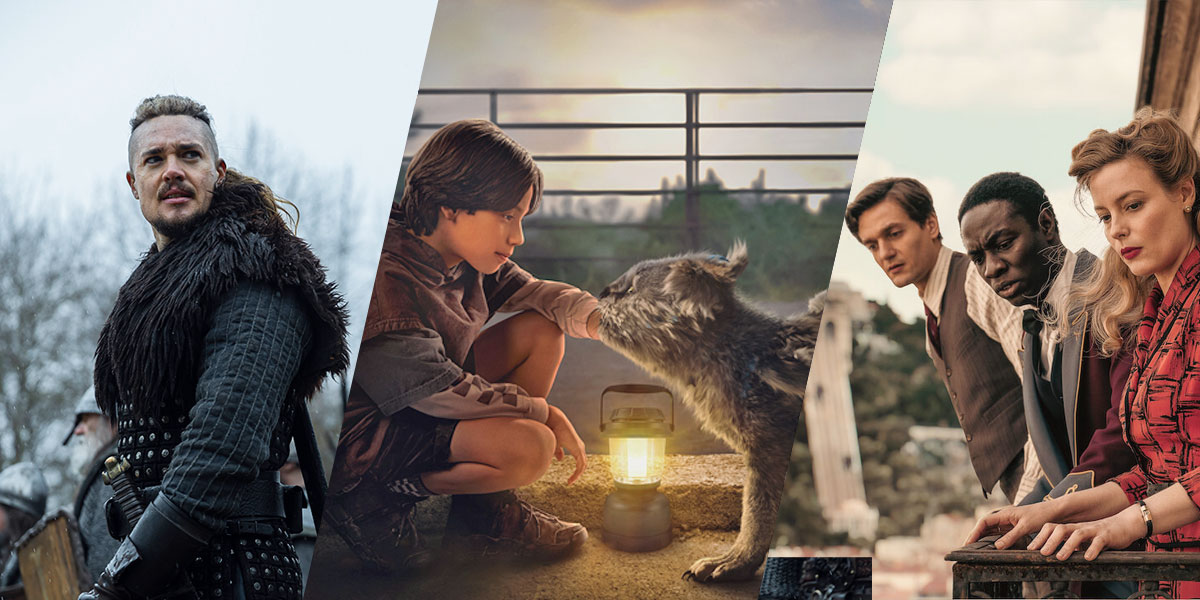 Seven Kings Must Die, Chupa, Transatlantic (Netflix)
April 2023 on Netflix: all the new original movies and series to stream and binge watch this month! From Chupa to Seven Kings Must Die and more films and series!
Netflix brings us new original movies and series in April 2023! This month will give us a promising show set in 1940s Marseille, the story of the cutest chupacabra cub, a Power Rangers reunion, a The Last Kingdom film spinoff, and more!
Let's take a look at all the new films, shows and original series coming to Netflix this month! Find them all below and come back soon for our reviews!
---
NEW ON NETFLIX: APRIL 2023 ORIGINAL MOVIES
LEWIS CAPALDI: HOW I'M FEELING NOW
Director: Joe Pearlman
Netflix Release: April 5
Official synopsis: In one of the most vulnerable and authentic documentaries ever, we find Lewis Capaldi at a pivotal moment in his career. Take a look into his personal life and defining year, his struggle to balance the familiarity of home, normality, and all he's ever known with life as one of the biggest stars on the planet, gleaning an intimate portrait of his unique character, hopes and fears in his own words.
---
CHUPA
Director: Jonás Cuarón
Netflix Release: April 7
Official synopsis: Shy 13-year-old Alex (Evan Whitten) flies from Kansas City to Mexico to meet his extended family for the first time. There he meets his grandfather and former lucha libre champion Chava (Demián Bichir), energetic, wrestling-obsessed cousin Memo (Nickolas Verdugo), and fearless, hip cousin Luna (Ashley Ciarra).
But just as Alex begins to get his bearings, he discovers a mythical creature living under his grandfather's shed: a young chupacabra cub, which he recognizes from stories of the feared, full-grown chupacabra, fabled to feed on farmers' livestock. Alex soon learns that his new friend "Chupa" has a secret history with his family, and that dogged, dangerous scientist Richard Quinn (Christian Slater) is hunting the misunderstood creature to try and harness his powers.
To protect Chupa from impending danger, Alex sets off on the adventure of a lifetime, one that will push the bonds of his newfound family to the brink, and remind him that life's burdens are lighter when you don't have to carry them alone.
---
OH BELINDA
Director: Deniz Yorulmazer
Netflix Release: April 7
Official synopsis: A young actor's perfect life takes a madcap turn when she agrees to star in a commercial — and suddenly gets transported to her character's world. Oh Belinda only on Netflix, April 7.
---
THE LAST KINGDOM: SEVEN KINGS MUST DIE
Director: Edward Bazalgette
Netflix Release: April 14
Official synopsis: For a century war has raged through the land between its inhabitants and the Danish invaders. But now a peace has settled with the country nearly united – only Lord Uhtred of Bebbanburg, ruling over Northumbria, is yet to pledge his land to the throne. But when King Edward dies the peace is threatened as his two potential heirs, Aethelstan and Aelfweard, battle to claim the crown. When Uhtred hears that Aethelstan – once his ward and protégé ‐ is to fight, he rides to help him secure victory, but the young prince has fallen under a dark influence and is not the same boy Uhtred once knew. And when Aethelstan's actions threatens the life Uhtred has known, Uhtred must decide where his loyalties lie – with the king, or with his homeland.
Meanwhile, a new threat has reached these shores – the Danish Warrior‐King Anlaf has arrived, hoping to wreak chaos and use the discord for his own ends. As Aethelstan's actions make enemies across the British Isles, Anlaf brings the king's enemies together in a great alliance that threatens the vision of uniting England. And when the alliance comes seeking Uhtred's help in their plans, Uhtred faces a choice between those he cares for most, and the dream of a united kingdom.
---
MIGHTY MORPHIN POWER RANGERS: ONCE & ALWAYS
Netflix Release: April 19
Official synopsis: Thirty years after the wise and powerful Zordon formed the Mighty Morphin Power Rangers, the team comes face to face with a familiar threat from the past. In the midst of a global crisis, they are called on once again to be the heroes the world needs. This 30th Anniversary Special is inspired by the legendary mantra from the franchise "Once a Ranger, Always a Ranger," meaning once you become part of the Ranger family, you are always welcome back.
---
A TOURIST'S GUIDE TO LOVE
Director: Steven Tsuchida
Netflix Release: April 27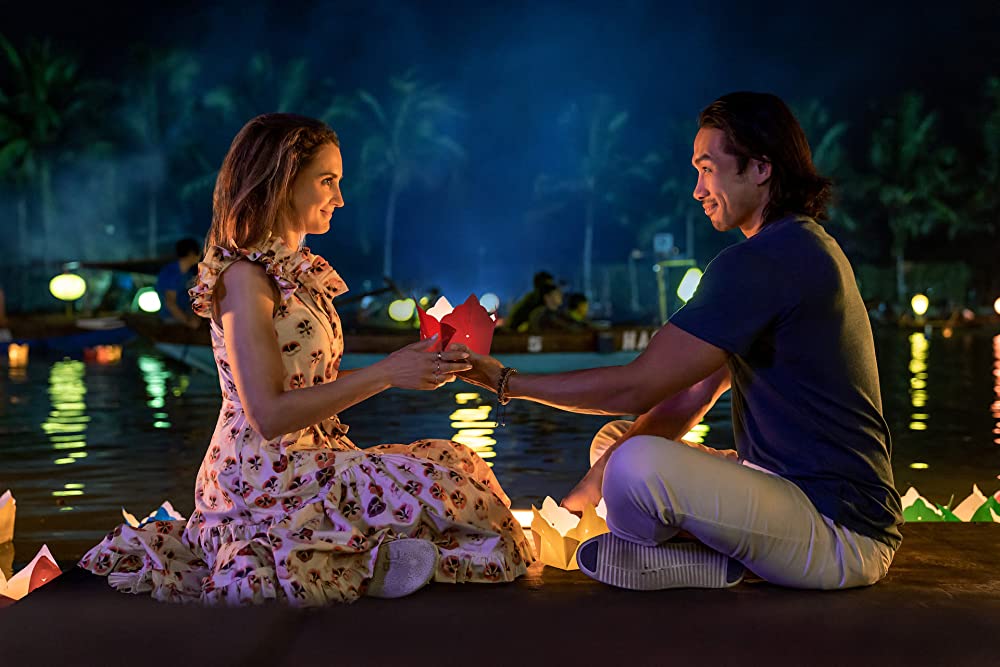 Official synopsis: After an unexpected breakup, a travel executive (Rachael Leigh Cook) accepts an assignment to go undercover and learn about the tourist industry in Vietnam. Along the way she finds adventure and romance with her Vietnamese expat tour guide (Scott Ly) when they decide to reroute the tour bus in order to explore life and love off the beaten path.
---
NEW ON NETFLIX: APRIL 2023 ORIGINAL SERIES & SHOWS
WAR SAILOR
Director: Gunnar Vikene
Netflix Release: April 2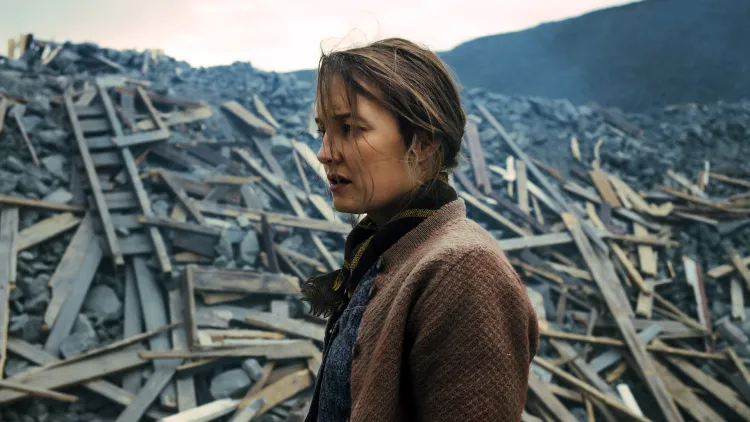 Official synopsis: Alfred Garnes is a working-class sailor, who has recently become the father of a third child. He and his childhood friend Sigbjørn Kvalen (Wally) are working on a merchant ship in the middle of the Atlantic Ocean when World War II breaks out. They are unarmed civilians on the front lines of a war they never asked to join. The two men struggle for survival in a spiral of violence and death, where at any moment German submarines may attack their valuable vessels. The war sailors have one goal: to survive–and to return home.
Meanwhile, Alfred's wife Cecilia struggles through the war alone in Bergen, raising three children on her own, not knowing whether she will ever see Alfred again.When British aircrafts attempt to bomb the German submarine bunker in Bergen, they instead hit the primary school at Laksevåg and civilian homes at Nøstet, resulting in hundreds of civilian deaths. When the news reaches Alfred and Wally in Canada, they wonder if they have anything left at home to return to.
---
BEEF
Creator: Lee Sung Jin
Netflix Release: April 6
Official synopsis: BEEF follows the aftermath of a road rage incident between two strangers. Danny Cho (Steven Yeun), a failing contractor with a chip on his shoulder, goes head-to-head with Amy Lau (Ali Wong), a self-made entrepreneur with a picturesque life. The increasing stakes of their feud unravel their lives and relationships in this darkly comedic and deeply moving series.
---
THICKER THAN WATER
Creator: Djebril Zonga
Netflix Release: April 7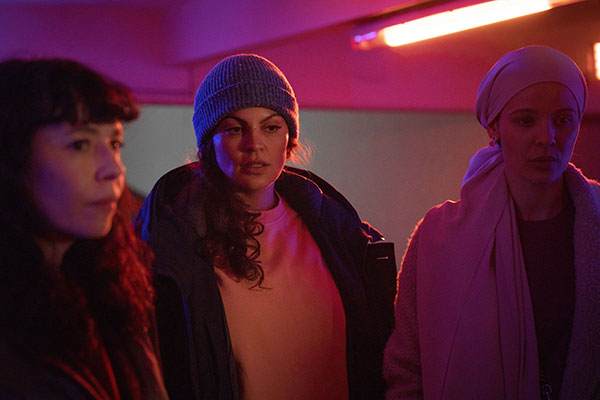 Official synopsis: A journalist's life devolves into chaos when she shields her brother from the law, inadvertently entangling her family in a drug lord's merciless scheme.
---
TRANSATLANTIC
Creators: Daniel Hendler & Anna Winger
Netflix Release: April 7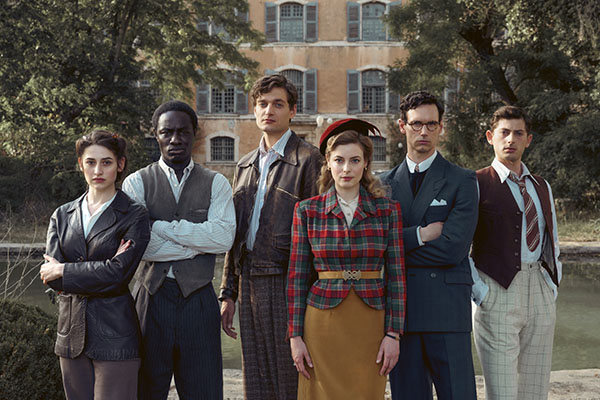 Official synopsis: Marseille 1940-1941. Transatlantic is inspired by the true story of Varian Fry, Mary Jayne Gold and the Emergency Rescue Committee. Risking their lives to help more than 2000 refugees escape occupied France, including many artists on the Nazis' most-wanted list, an international gang of young superheroes and their famous charges occupy a villa at the edge of the city, where the threat of mortal danger gives way to unexpected collaborations and intense love affairs.
---
QUEENMAKER
Netflix Release: April 14
Official synopsis: Queenmaker is a Netflix series that follows the story of Hwang Do-hee, a PR genius who used to oversee the Corporate Strategy Team in Eunsung Group, diving into an election campaign for human rights lawyer Oh Kyung-sook, nicknamed Ms. Rhino for having survived countless ups and downs, to get her elected as the mayor of Seoul.
---
THE DIPLOMAT
Creator: Debora Cahn
Netflix Release: April 20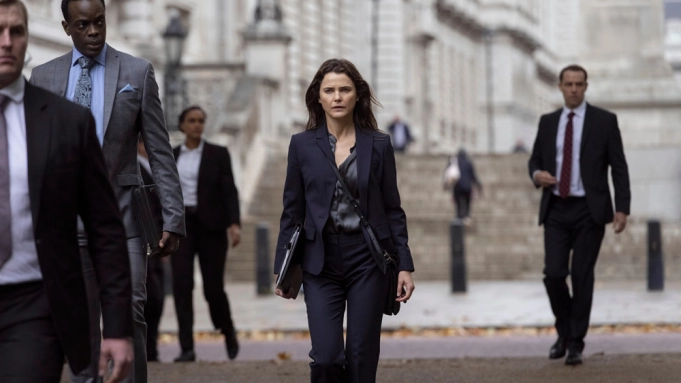 Official synopsis: In the midst of an international crisis, a career diplomat lands in a high-profile job she's unsuited for, with tectonic implications for her marriage and her political future.
---
SWEET TOOTH SEASON 2
Creators: Jim Mickle & Beth Schwartz
Netflix Release: April 27
Official synopsis: Gus and his fellow hybrids are held captive by the Last Men in order to find a cure for the Sick. To save his friends, Gus must find new strength as he uncovers the origins of The Great Crumble.
---
READ ALSO: