Neptune Frost (Review): "Picture a Dream & Dare to Live It"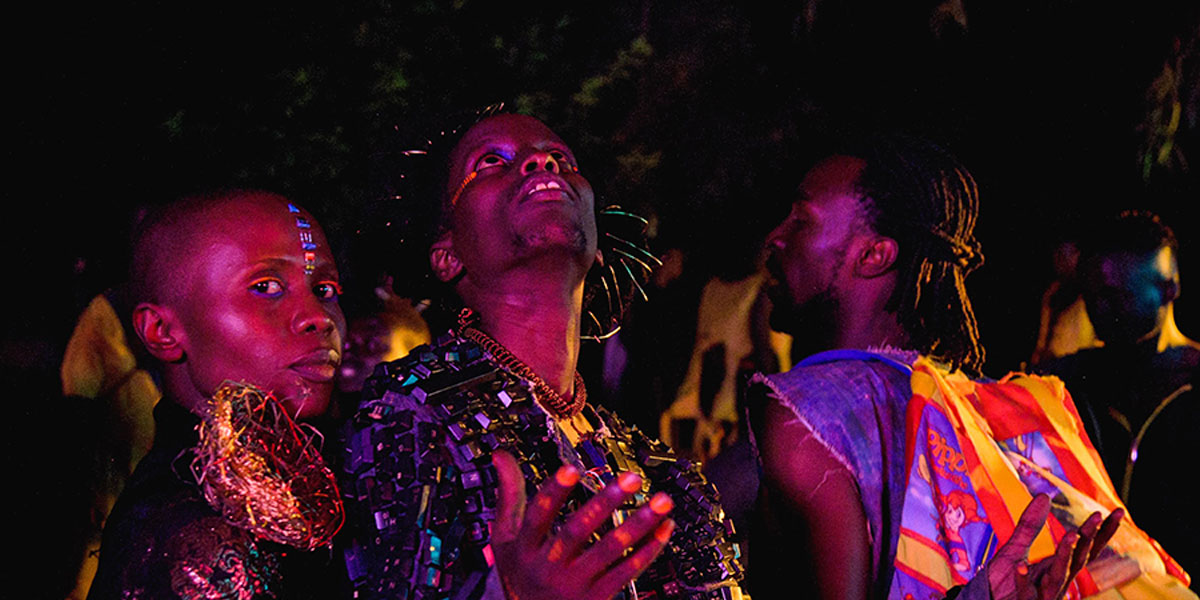 Neptune Frost (Kino Lorber)
Directed by Saul Williams and Anisia Uzeyman, Neptune Frost is a dreamlike afro-futurist musical that offers insightful commentary on gender and colonialism.
---

Neptune Frost is a film to become lost in. Directors Saul Williams and Anisia Uzeyman have created a world totally their own, one inspired by afro-futurism that is dreamlike and mysterious. Character motivations and plot points are gestured toward, but the focus is on crafting a story that eschews a straightforward structure in favor of musical numbers, mood, and political critique. While some moments of the film feel lost and not tied together with a strong emotional thread, Neptune Frost is altogether a unique vision with palpable passion from everyone involved.
The film follows two central characters, Neptune (Cheryl Isheja and Elvis Ngabo) and Matalusa (Bertrand Ninteretse). Matalusa is a miner whose brother was murdered, and Neptune is an intersex person who comes to learn that they possess immense power. Through inter-dimensional travel, shared dreams, and a drive to keep moving forward, these two characters finally come into contact. The first half of the film focuses primarily on Neptune's journey of self-discovery, flowing seamlessly between the past and present. The way the film moves between space and time helps to articulate one of the main themes: that gender is nebulous and boundless. Much of Neptune's journey is about learning that the binary of man and woman is entirely constructed, and the truth is a lot messier and more transcendent than that.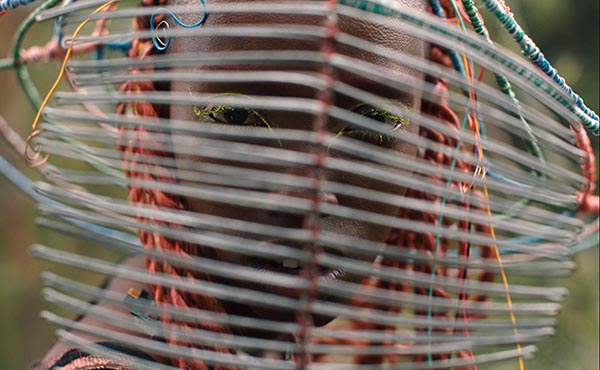 In the second half of the film, Matalusa's story comes into clearer view. He escapes from the mines he was toiling in and, with the aid of his fellow miners, creates an anti-authoritarian, anti-colonialist collective made up of students, miners, and hackers. Through the group's music and Matalusa's poetry (Ninteretse's rapping makes up some of the film's best songs), they soon become a worldwide sensation, opening up the eyes of people to the atrocities committed in their country. The film argues for art as a tool to share experience and broaden the minds of people. Neptune Frost effectively practices this, incisively critiquing how colonialist powers continue to exploit the resources and people in African countries, and through that exploitation keep the denizens of those countries poor and powerless. Some of the film's best moments are when it effectively hits upon the sense of community Matalusa and Neptune form with their fellow workers and activists. Through this feeling of togetherness, Neptune Frost's rousing political messaging hits straight to the heart and mind.
See Also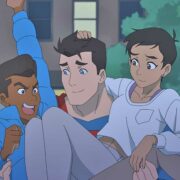 Neptune Frost is best enjoyed when not trying to piece together every detail of the narrative, and letting the story, visuals, and music wash over you. Answers come eventually, even if the film can be too obtuse for its own good at times. What is certain is that Williams and Uzeyman have created a memorable experience, one that forgoes heavy exposition in favor of a metaphysical approach to its themes of revolution, gender, and the power of art. The film hopes for a better future, dreams of a time when we as people can accept each other's messiness and strive together to create the world we envision. One of the film's pivotal songs urges the characters, and by extension, the viewers, to "picture a dream and dare to live it."
---
Neptune Frost is now available to watch on digital and on demand in the US. The film will be released on digital platforms in the UK on February 6, 2023.