Nashville Film Festival 2022: The Movies We Watched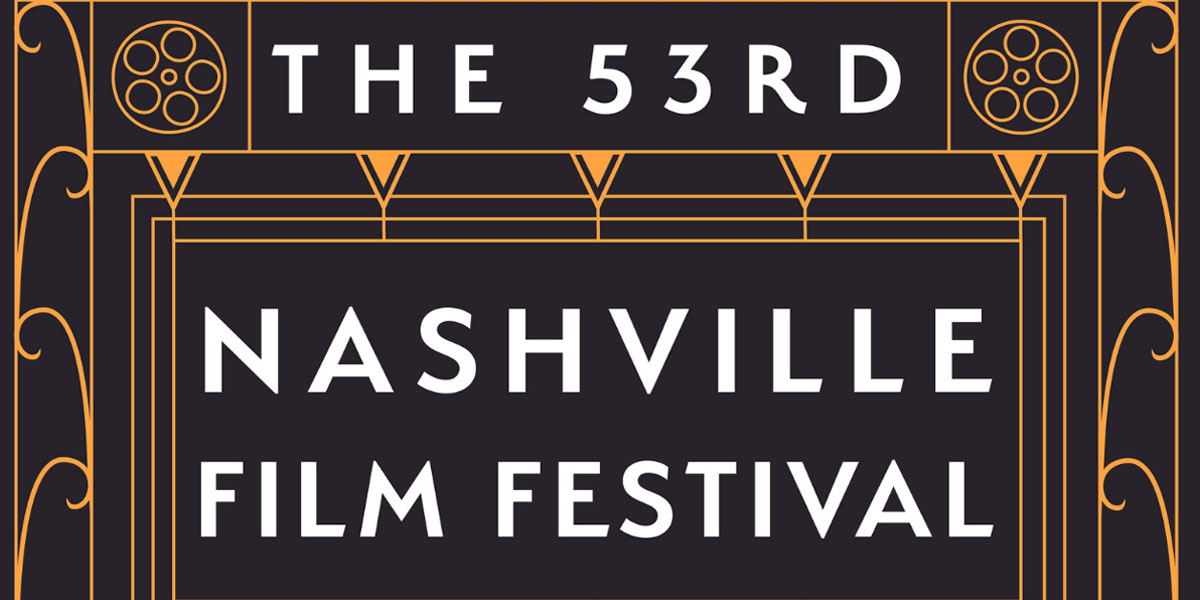 2022 Nashville Film Festival
With the 2022 Nashville Film Festival nearing its end, let's take a quick look at a few of the films on offer, like I Can Feel You Walking, Sonne, and more.
---
The 2022 Nashville Film Festival is here. I've been viewing a handful of films in the lineup and have already reviewed two of them: Alta Valley and The Cow Who Sang a Song into the Future. But I've seen four other films from the festival: two fictional dramas in I Can Feel You Walking and Sonne, and two documentaries in Old Friends, A Dogumentary and Big Old Goofy World. So, let's go into my brief thoughts on all of them!
---
I CAN FEEL YOU WALKING
Director: Rachel Lambert
Interview: Rachel Lambert on I Can Feel You Walking: Nashville Interview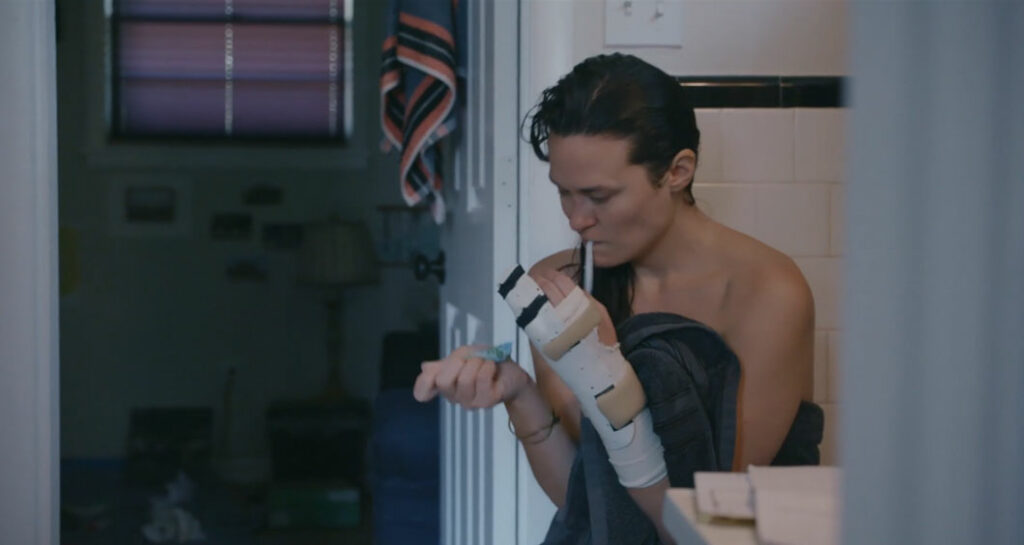 Director Rachel Lambert plays a woman with a broken arm who must be cared for by a friend named Kevin (Milton Katz). A majority of the film simply focuses on their lives and experiences over the course of a few days, leading to a confrontation between the two that brings out their insecurities about their lives, love, and being cared for. This leads to a very dreamlike, documentarian atmosphere that helps submerge the viewer into the sensory experiences of these people. It goes too far, in my personal opinion, dragging the film out for far longer than what was necessary to get an immersive experience.
But the final twenty minutes, though sometimes veering into melodrama, contain a powerful, beautifully written speech about accepting love that should cut to anyone's core in some way. It certainly resonated with me, especially after interviewing Lambert herself. I Can Feel You Walking is a risky experiment that may not work as a whole, but it was made with undeniable, singular passion that got me thinking, and that's something I never want to discourage.
---
OLD FRIENDS, A DOGUMENTARY
Director: Gorman Bechard
Old Friends, A Dogumentary is a documentary that shows the history and mission of Old Friends Senior Dog Sanctuary, an animal rescue group in Tennessee that rescues senior dogs who would likely otherwise be euthanized. We see the uncompromised dedication from the workers and volunteers to save dogs that are so often ignored or dismissed simply because of their older age. They understand that these dogs' happiness is no less important just because they don't have as much time left, and they make it clear that if it is at all possible to save these dogs, they'll do it. And with the expected shots of these furry friends in both happy and sad states in life, and with the interviewees' sentiments over all the dogs they've bonded with over the years, if you don't at least slightly consider taking in an old dog at any point while watching this… you may not have a soul.
Honestly, the idea "critiquing" this documentary feels a little dirty. I guess… it doesn't always transition between segments very well? Sure? But does that really matter? Old Friends does exactly what it needs to: promote an achingly wholesome organization and bring awareness to the importance of, as it says, giving these elderly dogs a safe place to land in their final days.
---
SONNE
Director:Kurdwin Ayub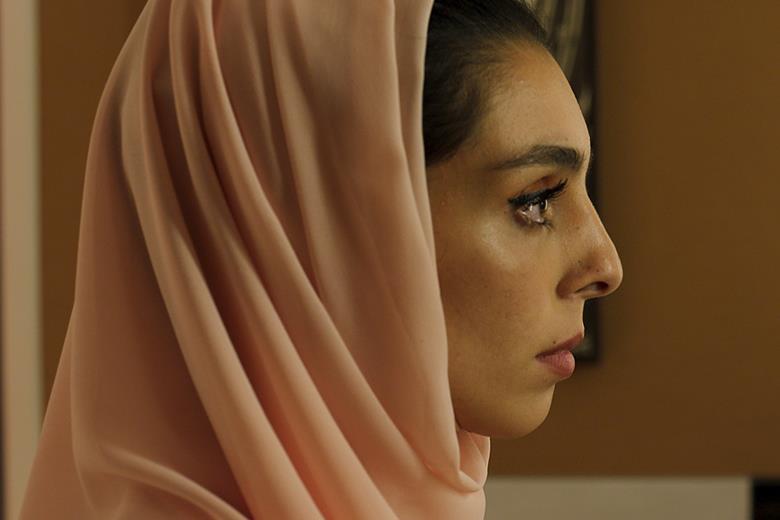 Yesmin (Melina Benli), Bella (Law Wallner), and Nati (Maya Wopienka) are three best friends in Austria who live under highly religious households. Wearing their burqas, they make a silly video of them singing R.E.M.'s "Losing My Religion", which becomes a viral hit in the Muslim community. This draws them and their family into both the fun and danger that social media can bring. Sonne struggles to find its direction and really explore any of the material or commentary that open up surrounding religion, social media, or self-expression. It's a very surface-level look at what takes off online, how that affects those involved, and how that clashes with the restrictions that come from strict, conservative upbringings. Still, what can be gleaned from it is still interesting enough to hold your attention. The actors are all engaging, and their backgrounds and perspectives are refreshing to see given this specific subject matter. Sonne only dips its toe in its vast potential, but that still yields something to think about.
---
BIG OLD GOOFY WORLD
Directors: Joshua Britt & Neilson Hubbard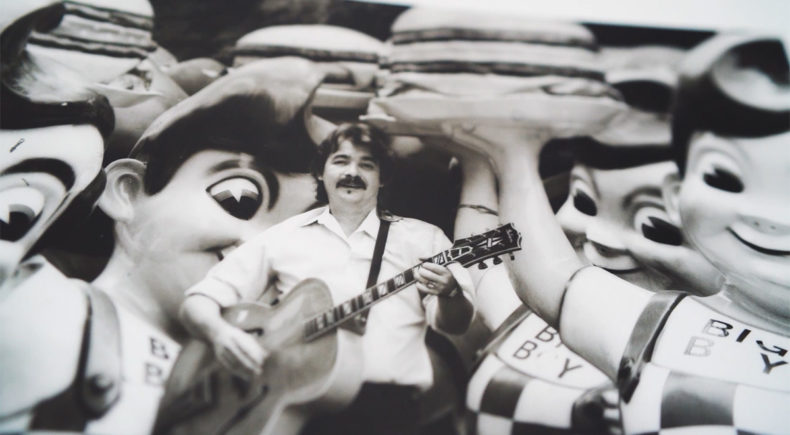 Big Old Goofy World is a documentary about the independent American record label Oh Boy Records, which was founded in the 1980s by singer John Prine. The documentary covers Oh Boy Records' history, from its first release of Prine singing "I Saw Mommy Kissing Santa Claus" to its current state in present day. That first release by Prine is cleverly used to establish the tone of what Oh Boy is all about: fun and freedom. It's refreshing to see an independent, creatively driven company like this in the notoriously cutthroat industry find its own unique voice, housing what the documentary clearly illustrates as a close-knit community of musicians, agents, and other business creatives.
What makes Big Old Goofy World the most interesting to me, though, is how it shows the company's ability to keep this spirit while still adapting with the times. The 2000s and the advent of the iPod and other related products appeared to be the biggest hurdle for the label to jump, and yet it still succeeded and has a presence even today. Big Old Goofy World is a very short (just over 50 minutes), very succinct, and decently enjoyable history lesson about Oh Boy Records, and a heartfelt tribute to the people that made it a success.
---
The 53rd Nashville Film Festival took place on September 25 – October 5, 2022. Read our reviews of Alta Valley and The Cow Who Sang a Song into the Future, and our interview with I Can Feel You Walking's Rachel Lambert.