My Father's Dragon (Netflix) Review: Old Story Feels New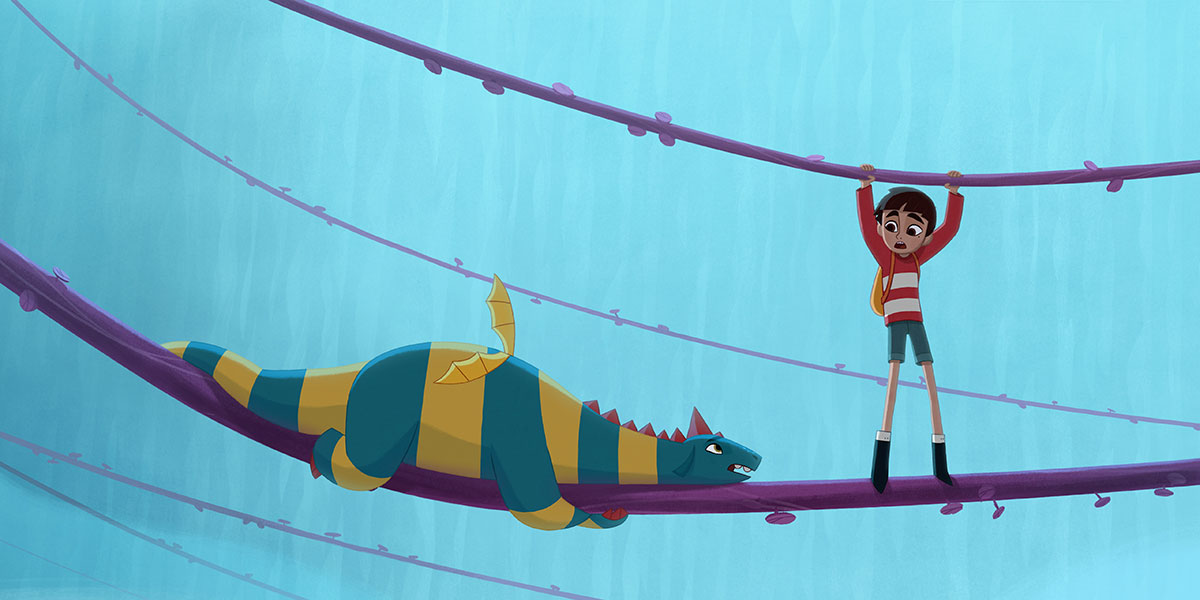 My Father's Dragon (Netflix © 2022)
Netflix 's My Father's Dragon reinvents a classic children's tale by adding new themes and fantastic elements to captivate new and old audiences.
---

For several generations, parents have tucked their kids into bed reading Ruth Stiles Gannett's book "My Father's Dragon". First written in 1948, the story of Elmer Elevator's quest to save a dragon from an island of wild animals was an instant bestseller. It was nominated for the Newbery Medal and has never once gone out of print.
Flash forward over eighty years later and Cartoon Saloon creates a long-awaited film adaptation of the book bringing their trademark style of hand-drawn animation to the table. Cartoon Saloon is a studio based out of Ireland known for their groundbreaking animation style, Celtic influences, and softer, emotional pieces. Their works include Song of the Sea from 2014 about a boy caring for his sister who turns into a seal, and 2020's Wolfwalkers, an Irish period drama about a family who transform into wolves to stay in hiding. While not household names in America, they have a fair bit of critical pedigree, with every one of their movies to date being nominated for the Academy Award for Best Animated Feature. Their style combined with this story seemed an appropriate match, and for the most part, it succeeds.
The book is fast in pace and brief enough to read in one sitting, so a faithful adaptation would barely cover an eleven-minute short film. As such, Cartoon Saloon had to expand on characters, setting, and stakes to cross the feature length threshold. My Father's Dragon hits most of the same beats, but takes a whole new direction with its story and expands on material hinted at in the book. It still follows the story of a boy named Elmer Elevator (Jacob Tremblay) and his adventure to Wild Island to rescue Boris the Dragon (Gaten Matarazzo), but how Elmer gets to the island and what happens there plays out differently, though it is still just as engaging.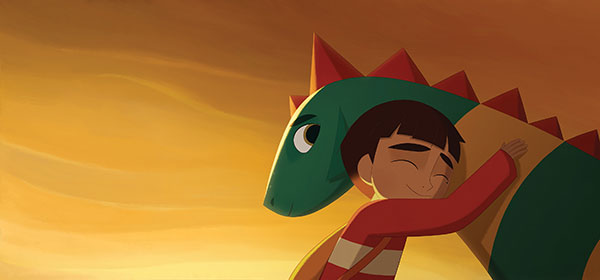 Elmer's quest, which started in the 1940s, would have made him a child of the Great Depression. The movie does not shy away from showing this. As the opening narration states "My father lived a long time ago…", this movie is set long ago to place its audience within those troubled times. Elmer and his single mother Dela (Golshifteh Farahani) are forced to sell the family business and move to Nevergreen City when times get hard. In the book, Elmer's overbearing and shrewd mother is what drives Elmer away from home. In this movie, her more sympathetic and caring portrayal is what drives the early portions of the story. Mrs. Elevator is a great mother, throwing everything she has into her son's life, even if it is never enough.
After enduring these hardships, Elmer's life changes forever when he meets a talking alley cat (Whoopi Goldberg) who informs Elmer about the dragon and thrusts him into adventure. Elmer makes it to Wild Island in no time, to find the wild animals keeping the dragon in bondage. The well-intentioned but ruthless Saiwa the Gorilla (Ian McShane) has kept Boris longer than he should have been there, and Elmer has to use his wits and cunning to free Boris and help the dragon realize his destiny.
The film's greatest expansion of the source material is in its worldbuilding. Wild Island is sinking and the animals need the dragon to lift it out of the water once every one hundred years. During this event, a dragon must lift the island and become an "After Dragon", a dragon with enhanced powers including the ability to breathe fire. Adding these stakes introduces a new conflict and reason for both parties to want the dragon. Boris' goal of becoming an After Dragon also sets into motion his character and motivates Boris and Elmer to do good deeds. Unlike the book, not all of the animals are antagonists. While Seiwa does try to contain the dragon, certain creatures motivate Elmer and he rescues them from their smaller predicaments. A few of them even become Elmer's allies. This makes them more sympathetic and gives Boris more of a reason to save the island.
What makes Cartoon Saloon shine is its use of theme, and having the themes feel resonant by the end. My Father's Dragon embodies the theme of courage. Boris is afraid to lift the island even when he knows he must. Elemer is afraid to adventure through Wild Island and navigate city life while he saves up for his mother's new store. Yet both characters do what they must in spite of their fears. Life is hard; it only gets harder as people age. Both Elmer and Boris are at the early stages of their lives and have to face life-changing decisions before they know how to deal with them. Through hard work and the support of each other, they take the risks needed and power through. This is a great message for kids, and even many adults, to take to heart.
See Also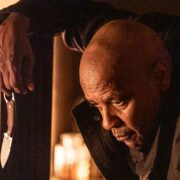 If there are any complaints to be had, the first twenty minutes or so are a slow burn. Elmer's state of destitution is put on full display as we see all he must do to survive. The cat is the focus of several shots building suspense, but so much happens alongside the cat that whenever you think Elmer will meet her, the story takes a detour and focuses on something else. This is a way to build suspense and make the payoff more satisfying, but so much of it feels like a tease and it can be painful to watch. Thankfully, everything after this slow beginning makes it more than worth the wait.
For those who have not read "My Father's Dragon", this will be a fun and emotional adventure movie which should hold attention. If you have read "My Father's Dragon", you might be able to appreciate the updates to the story and development of the characters. Either way, this is a worthwhile movie with something for everyone and another winner in Cartoon Saloon's impressive library.
---
My Father's Dragon is now streaming globally on Netflix.