Movies You Need to Watch Before Going to Disney World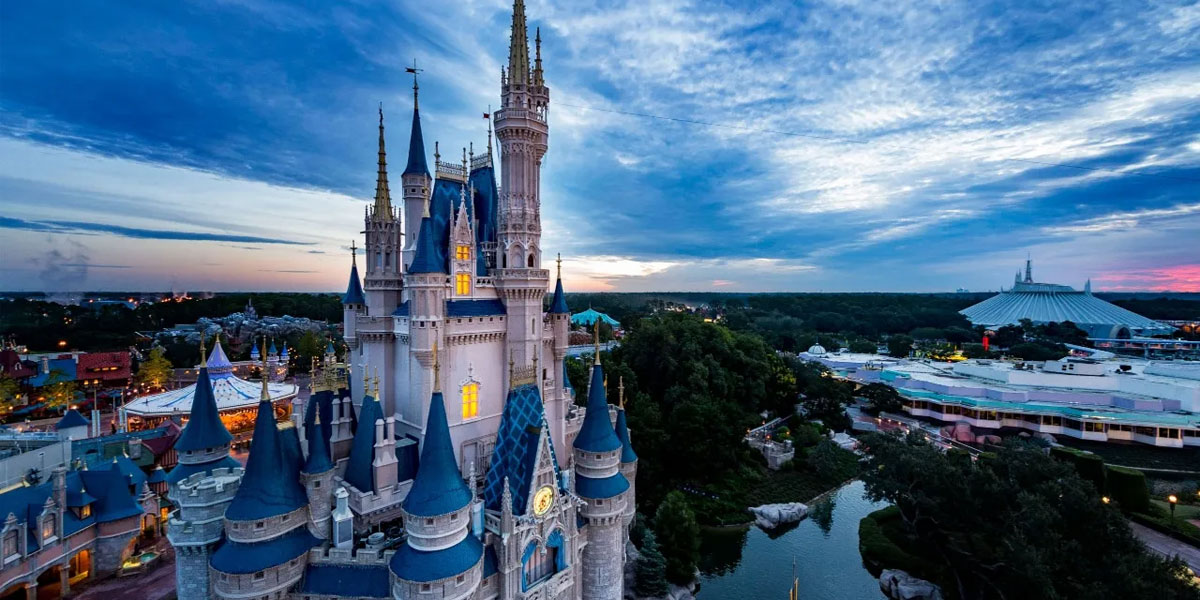 Disney World Resort
---
When you think about Disney, what pops into your head? Probably all the cool movies or the parks, right? So, why not watch all those amazing movies before you plan your trip to Disney World? Summer is around the corner and most of us are planning to visit Disney World. It does not even matter what your age is: the thought of going to this fantastic place is always exciting. You simply can't deny the magic that comes with it. To make the whole trip even more fun, you need to have a binge-watch session of Disney movies. Of course, we know, so many films have been released so far that you can't possibly watch them all. This is why we have narrowed it down to some of the best movies that will make your trip more enjoyable.
All or at least most of these movies are easily available on Disney Plus, so you shouldn't have any problems finding and streaming them. All you need to do is get yourself the right internet connection which can ensure that you have an uninterrupted binge-watch session. Nothing annoys us more than buffering while watching our favorite flicks, and, if you're constantly experiencing this, then it is high time that you switch to a reliable company. In this regard, Spectrum really knows how to provide quality service to its users. The internet speed you get from this company is perfect for all kinds of streaming, be it light or heavy. So, if you are thinking of getting a subscription or switching to another ISP, then we recommend that you check out this company and its internet plans and packages, which by the way, include unlimited data allowance.
With that being said, let's move forward and talk about the Disney movies you need to watch before going to Disney World. After all, if you have never watched these movies, how are you going to enjoy your trip and appreciate the appeal of it? So, without further ado, let's jump right into the list given below.
---
1. TANGLED (2010)
If you want to get into the feels, then it is probably best that you kick start the whole binge-watching session with Tangled. It takes you on a ride that is so magical and charming, as it follows the life of Rapunzel, a young princess with magical long blonde hair who got kidnapped by her foster mother while she was an infant. When we first meet her, Rapunzel is stuck in a secluded tower and longs to get out of it. An intruder gets into the tower and then the whole story starts to get interesting. Against her mother's wishes, she decides to accept the help of the intruder – lovable thief Flynn Rider – to get into the world she has always dreamt of.
You can already expect something cooking after that. And yes, things get super interesting and *spoiler alert* dreamy. So, grab yourself some popcorn and put on this movie before leaving for Disney World.
---
2. BEAUTY AND THE BEAST (1991)
Not only are we all very familiar with this cool animated movie, but practically everyone has watched its live-action version too. Why wouldn't you? It stars Emma Watson! But the animated version is the classic we've all grown up with, and we suggest that you watch it before you hit the road.
Beauty and the Beast is essentially the story of a selfish prince who is cursed to spend his life as a hideous monster. In order to turn back into a human, he has to learn to make a girl fall in love with him before a magical rose dies. Interestingly, he happens to meet an unwitting clockmaker and make him his prisoner, but his daughter Belle soon takes his place in the castle. Under unexpected circumstances, Belle and the prince fall in love with each other. But things are never as simple as we think they are.
After you've watched this movie, you should check out Beauty & the Beast Live on Stage at Disney's Hollywood Studios, a Broadway-style musical based on it. You can even take part in the movie with Enchanted Tales with Belle, an interactive story adventure at the Magic Kingdom Park, and, of course, you can meet Belle at the Park as well.
---
3. PETER PAN (1953)
Even if you have never watched the movie, you must have read the classic written by J. M. Barrie. Peter Pan is someone we all grew up watching and reading the story of. If you are planning to go on a trip with your family this summer, then it is probably high time that you guys have a movie night and watch this adorable yet emotional movie that takes you to Neverland.
See Also

Peter Pan tells the story of a boy who never grows old. You get to meet the three children of the Darling family as they run into Peter Pan and all follow him to Neverland, where a war is taking place between the child and evil Pirate Captain Hook and the hot-headed Tinker Bell is striving for Peter's attentions.
After you've watched Peter Pan, we suggest you take the Peter Pan's Flight ride in the Magic Kingdom, where you'll also get to meet Peter outside the ride. Not only this, but you might also run into Tinkerbell inside the Town Hall, which will make you feel as if you were literally living in the movie.
---
Well, there you have it. If you're going to Disney World this summer, you need to watch the movies mentioned above. Don't miss a single second and stream these classics today to enjoy your trip now more than ever.