Molli And Max In The Future: SXSW Review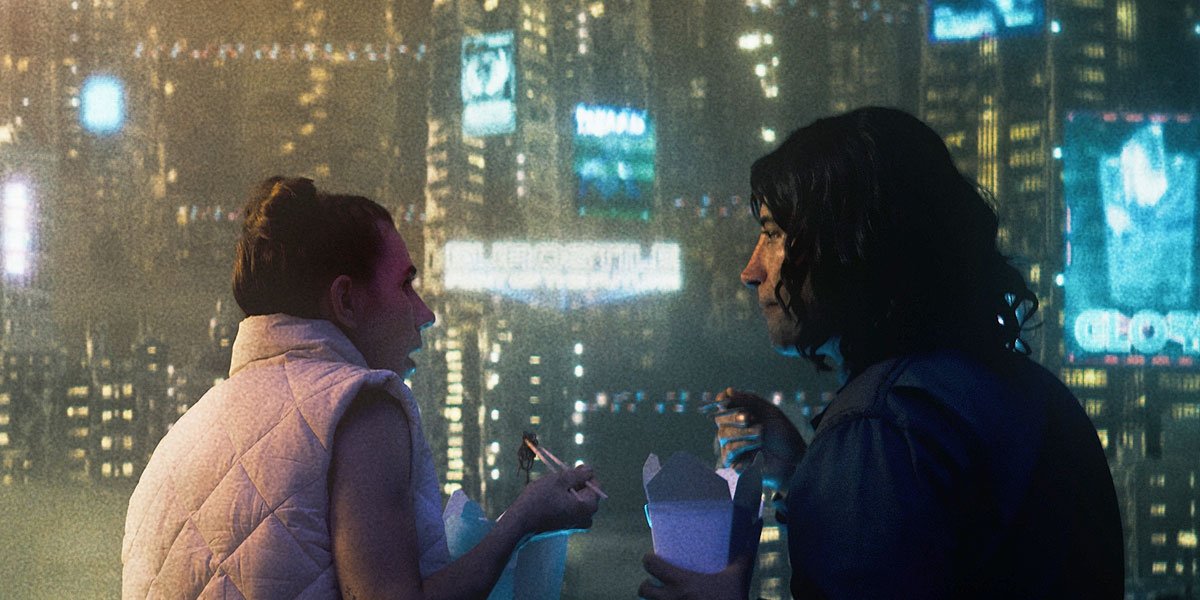 Molli And Max In The Future (Zach Stoltzfus / SXSW 2023)
Clearly a product of the pandemic, Molli And Max In The Future is a rom-com set in space that won't be for everyone but has a lot of heart.
---

Molli and Max In The Future begins with a meetcute, in rom-com fashion. A young woman named Molli (Zosia Mamet, of Girls) is driving, and someone crashes into her. That someone is Max (Aristotle Athari, of Silicon Valley), and Molli ends up giving him a ride as he leaves his damaged vehicle behind. The two get talking and their story begins.
Except that their vehicles are actually spaceships, and, before the crash, Molli was actually about to harvest magic crystals in an asteroid world. "Can I just drop you at a transit station and call it a day?," she asks. But Molli just so happens to be going to Megalopolis, which is where Max is headed too, and our two protagonists end up sharing quite a lot of time together. Because Molli and Max In The Future is no ordinary rom-com. It's a romantic comedy that takes place in space, over the course of 12 years, 4 planets, 3 dimensions and one space-cult.
The idea behind writer-director Michael Lukk Litwak's film is very compelling. The premise reminds us of When Harry Meets Sally and David Linklater's Before trilogy: two strangers meet and we follow their relationship over the course of several years, as they keep running into each other at key stages of their lives. But here, Litwak applies it to an unfamiliar context. Friendly banter, first loves, the complications of entering a relationship and staying in it, societal expectations: these are all familiar themes. But in Molli and Max In The Future, it all takes place in a surreal, multicoloured world we're unaccustomed to, but whose bizarre dynamics we can strangely relate to.
This is what draws us to Litwak's sci-fi rom-com: the film is, at the same time, absurd and grounded. There are unfamiliar environments, exaggerated behaviors, odd personalities, but there are also dynamics that are ultimately very human. Molli and Max In The Future uses this absurdity to make a point about our own fears and the society we live in, and how the things we've been taught about love and life are the very same factors that stand in the way of our own happiness.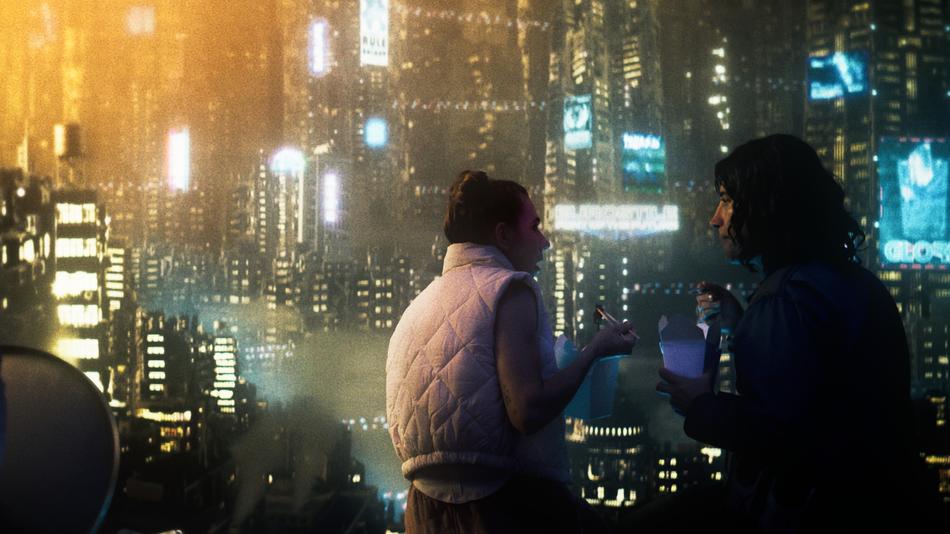 At the same time, humor is a very subjective area. Personally, I wasn't able to connect with the film's particular brand of sarcasm. I could see where Molli and Max In The Future was headed from the very beginning and this is partly why the many hints and jokes throughout the movie didn't affect me at all. It's also a very obvious, in-your-face kind of humor, in a film that tries way too hard to be witty and ironic.
There are clear socio-political undertones, with surface-level commentary on pandemic paranoia, celebrity culture, our obsession with being liked, and our need to be entertained — there's a game show called "So You Think You Can Rule the Galaxy" where an idiot named Turboschmuck (Michael Chernus) makes fart jokes and wants to obliterate people, and that should really say it all — and hints of Fleabag-style awareness that feel out of place with everything else.
And on top of this, the film really doesn't shine on a technical level. What really irritated me was the music, which begins with noir-like jazz but soon evolves into the kind of electronic score we'd find in a video game. There are points where you're so aware of it that it's hard to even understand dialogue and action, and this definitely takes away from the experience. The visuals are fine, though inconsistent. There's some really great wordbuilding but you'll also find cheap CGI at points, probably due to low-budget constraints.
See Also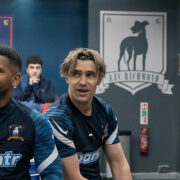 Molli and Max In The Future was ultimately still worth watching to me because of what happens 1 hour and 14 minutes into the movie: that's when it finally finds its heart. It's in that moment that the script does its characters justice and lets Zozia Mamet and Aristotle Athari finally make us emotionally invested in Molli and Max's journey. Mamet and Athari are both great in the film, delivering tour-de-force performances at what feels like the speed of light. So is Paloma Garcia-Lee as Max's girlfriend Cassie, who brings some effective and much-needed comic relief.
In the end, Molli and Max In The Future is a hit-or-miss. Whether or not you'll like it pretty much depends on how you'll react to the kind of humor it's going for. Given its compelling premise, I'm still curious to find out what Michael Lukk Litwak does next, possibly with a better budget and a less ambitious narrative structure.
---
Molli And Max In The Future premiered at SXSW 2023 on March 11-18, 2022. Read our SXSW reviews!