Miss Americana (Review): Taylor Swift Sheds Her Secrecy and Shares Her Story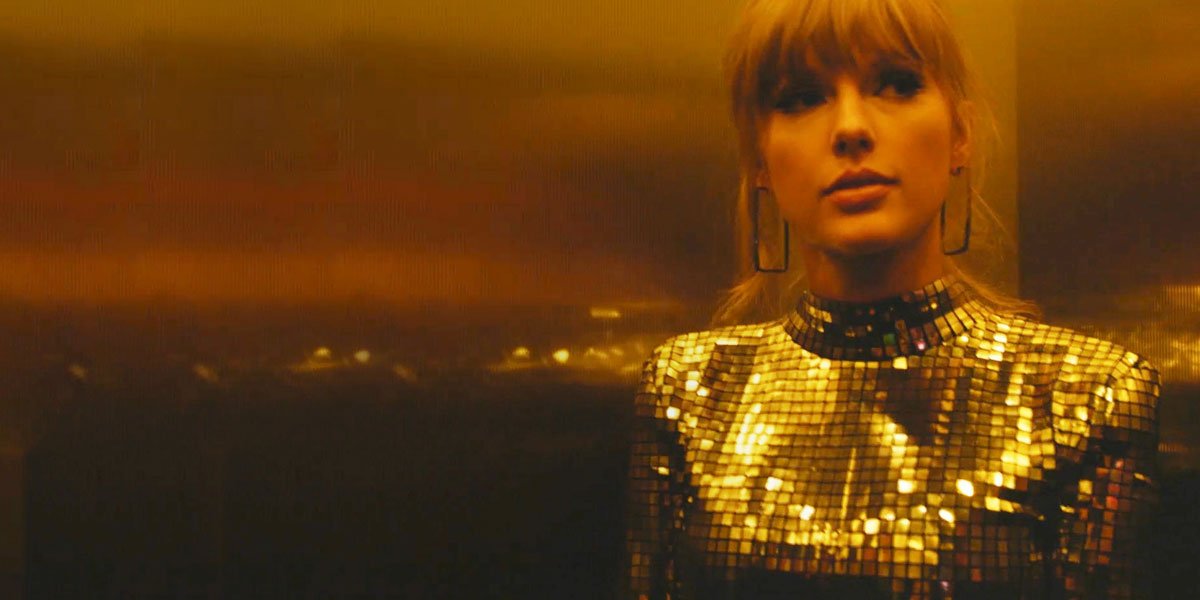 Taylor Swift in Miss Americana (Netflix)
Miss Americana provides the widely praised singer-songwriter with the space to set her story straight and tell her truth.
---

It's been one week since Taylor Swift shocked the world with the surprise release of her eighth album, folklore, and once again, she's catapulted herself to the forefront of the cultural conversation with yet another radical reinvention. However, for an artist who has recently become associated with "showier" songwork – such as the playful pop of 1989, the acerbic angst of reputation, and the effervescent elation of Lover – folklore represents a refreshing return to the stripped-down soulfulness of her earliest albums, where the focus is almost solely on her songwriting as opposed to any supplementary spectacle. And yet, for those who previously peered into the star's social life in her disarming and down-to-earth documentary Miss Americana – which debuted on Netflix on January 31st after premiering at the Sundance Film Festival the week prior – this stirring step forward isn't startling in the slightest, as it seems that Swift readied a revisitation to her roots with this enlightening exposé.
Miss Americana employs an expedient editing style, efficiently eschewing any sort of linear structure by instead illustrating a mosaic of memories from Swift's life, from her cheerful childhood to her raucous rise to stardom. Unlike her previous concert film created for Netflix, Taylor Swift: Reputation Stadium Tour, the documentary takes a peek underneath the secretive star's onstage persona rather than plainly portraying her powerhouse performances. For such an internal individual, Swift's reflection and rumination in Miss Americana is revolutionary, as she clears up an array of ambiguities about her life and confronts countless controversies head-on. From tussling with toxic internet trolls to making do with malicious media scrutiny to battling body dysmorphia to struggling through a sexual assault trial to handling the humiliation of Kanye West's infamous interruption of her VMAs acceptance speech for "Best Female Music Video," there is no topic deemed too "taboo" to tackle, and Swift's sincerity is simply striking.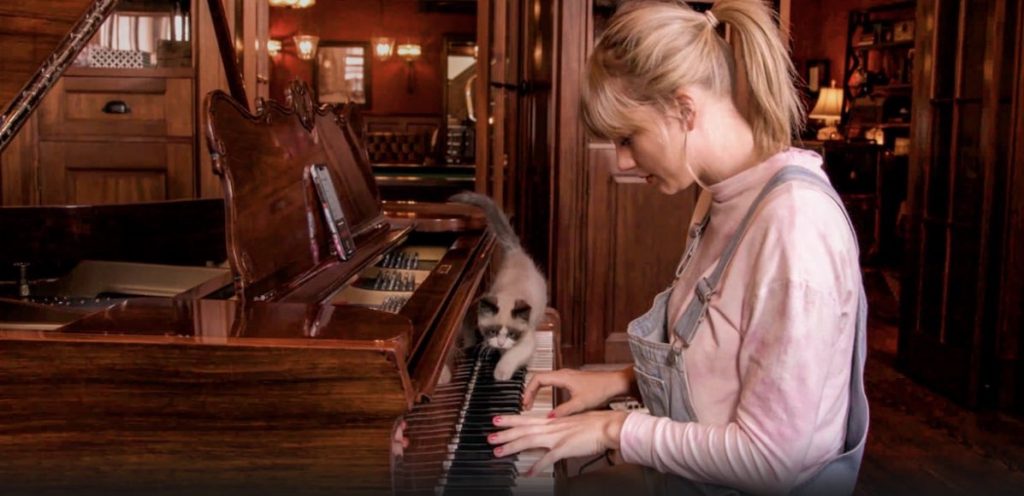 Now, it must be noted that Swift likely had to sign off on her portrayal in the picture, which potentially calls its purity into question – is all of this self-contemplation credible, or is it yet another attempt at producing a new "persona" for the public? Nevertheless, Swift counters such criticism and cynicism with how effortlessly earnest she is throughout the entire endeavor. For so long, the media has managed the summarization of Swift's stardom and controlled the coverage of her career as they see fit; by focusing on her flirtatious flings first and foremost or routinely relitigating her row with Kanye West, the news navigates her narrative without her say and influences her image in the eyes of individuals around the world. Luckily, in Miss Americana, Swift steals her story back, and sets things straight.
With her painful perspective of the predicament with West at the VMAs ("For someone who's built their whole belief system on getting people to clap for you, the whole crowd booing is a pretty formative experience"), her raw reaction to the #TaylorSwiftIsOverParty trend on Twitter ("When people decided I was wicked and evil and conniving and not a good person, that was the one thing that I couldn't really bounce back from, because my whole life was centered around it"), and her bitterness towards modern-day beauty standards ("There's always some standard of beauty that you're not meeting, because if you're thin enough, then you don't have that ass that everybody wants, but if you have enough weight on you to have an ass then your stomach isn't flat enough. It's all just fucking impossible"), Swift doesn't shy away from sharing any private perceptions, and this transparency is truly touching. As opposed to being seen as a "headline," Swift is able to assert herself as a human being full of complexities and contradictions. She may not be perfect, but she's far more multidimensional than the media would lead you to believe.
Sure, some skeptics may remain unconvinced of her honesty, but when we watch this defeated industry darling share a sorrowful and shrewd statement such as, "We're people who got into this line of work because we wanted people to like us, because we were intrinsically insecure, because we liked the sound of people clapping, because it made us forget how much we feel like we're not good enough," it's difficult to defend your distrust for her directness in the film. Regardless of any candor left on the cutting room floor, Miss Americana allows for incredible insight into an icon formerly shielded from society.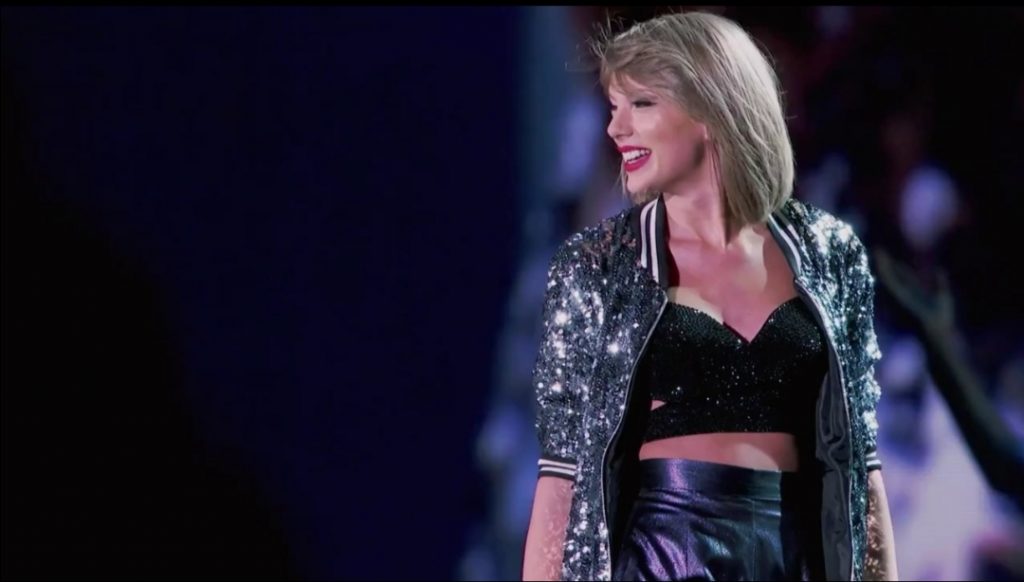 Perhaps the most absorbing arc in Miss Americana is its portrait of Swift's political awakening, spurred by the 2018 midterm elections, in which incumbent conservative Senate candidate Marsha Blackburn (whom Swift labels as "Trump in a wig" and lambasts for her vote against the reauthorization of the Violence Against Women Act and her lack of support for gay marriage) faced off against Democratic challenger Phil Bredesen in Swift's home state of Tennessee. Swift explains that, early on in her career, she was told to not "force [her] politics on people" and to "let people live their lives," as that was often always "grilled into country artists" (along with the fear of the backlash that the Dixie Chicks faced when speaking out against President George W. Bush). However, after straining through her (ultimately successful) sexual assault trial against disc jockey David Mueller, she swore to speak out the next time she could put her platform to use and make a difference, ending her preoccupation with "pleasing everyone" by publicly endorsing Bredesen in October 2018 and constantly condemning the conduct of the Trump administration as a whole from that point forward.
In the end, Miss Americana serves as a slight but sincere study of a once mysterious musician who has since shed her secrecy and outwardly adopted the art of advocacy as a result of her tumultuous time in the industry. Though some may complain about its "chastity" or "cleanliness" in regards to its representation of its star subject, it is an inspirational and insightful investigation of Swift and her history regardless, and it offers a compelling commentary on the muddled methods of the media and the chaos that co-exists with a celebrity status.
---
---
STREAM MISS AMERICANA:
---
JOIN US!
Don't miss our monthly updates with film news, movie-inspired recipes and exclusive content! You'll only hear from us once a month. #nospam