Mid90s Review: Jonah Hill's Memory Lane

mid90s (A24)
Meticulous in its nostalgia, Jonah Hill's directorial debut mid90s showcases the decade more than Hill's filmmaking talents, but has some shining moments.
---

There's a nostalgic quality to Jonah Hill's directorial debut mid90s from the very first frame. Filmed on 16mm and in 1.37:1 ratio, it feels like something taken straight from a VHS tape. It's simultaneously a coming-of-age, a found family and a slice-of-life film that feels naturalistic, laid-back and authentic, almost to a fault.
Stevie (Sunny Suljic) is 13-years-old, living in Los Angeles with his mom (Katherine Waterston) and older brother Ian (Lucas Hedges), who bullies him relentlessly. In a bid to escape the pressures of his home life, Stevie starts handing out with a group of older kids who skateboard around the neighbourhood, and learns a few life lessons along the way.
mid90s is meticulous in its aim to recreate its setting, its sense of time and place. From the music and the fashion to the language (very sweary and homophobic, but pretty period-accurate), Hill has emulated 1996 to a such a degree that it feels like that was the main focus, rather than the story. The film doesn't always feel like it's adding anything new to the relatively niche subgenre, and instead feels like a recreation of the greatest and not-so-greatest hits of Hill's childhood.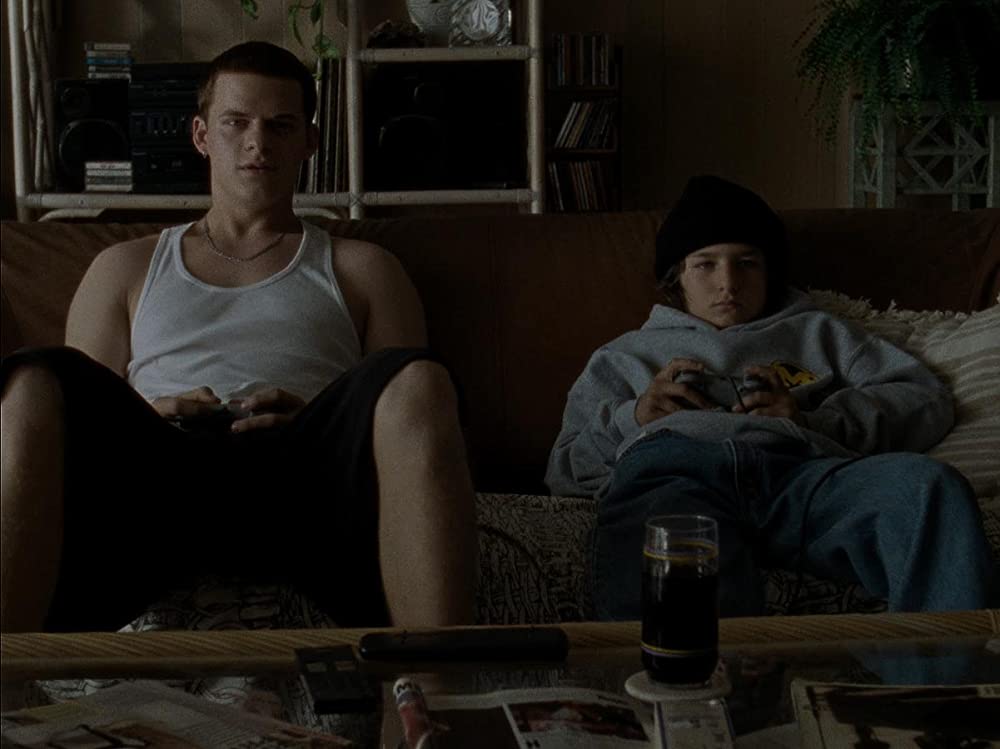 The performances throughout are very naturalistic, awkward in a manner that gives the film the freshness of a documentary with the structure of fiction. Suljic is really impressive, as is Hedges, and the pair really give their characters depth, even if their relationship isn't as fleshed out as it could be. And it's during the moments of vulnerability when the film really shines, with a stand out scene between Suljic and Na-kel Smith's wannabe pro skater Ray really capturing the essence of teenage connection, of unlikely and ragtag but loyal friendships. Hill's skills as a filmmaker are evident in those moments, but the rest of the film doesn't always reach that standard. There are instances that feel a bit clunky and jarring, like the car accident, and then some – like the 'sex' scene – that feel uncomfortable, unnecessary and, frankly, unpleasant. Perhaps these highlight Hill's inexperience as a filmmaker, but they're evidence that there is definitely potential there.
See Also

Overall, mid90s does showcase Hill's talents behind the camera, but perhaps his appreciation for the decade a bit more. There's a lot to be said for a film's style when it's remarkable, but when it overpowers the substance, the end result feels a bit lacking. That's essentially the case here; even if mid90s does really work when it's a lot more intimate and vulnerable, rather than trying to jam everything that was nostalgic about skating as a teen in '96 into one film.
---
mid90s was released on October 19, 2018, and is now available to watch on digital and on demand.