Maybe I Do (Review): A Rom-Com with No Romance (or Comedy)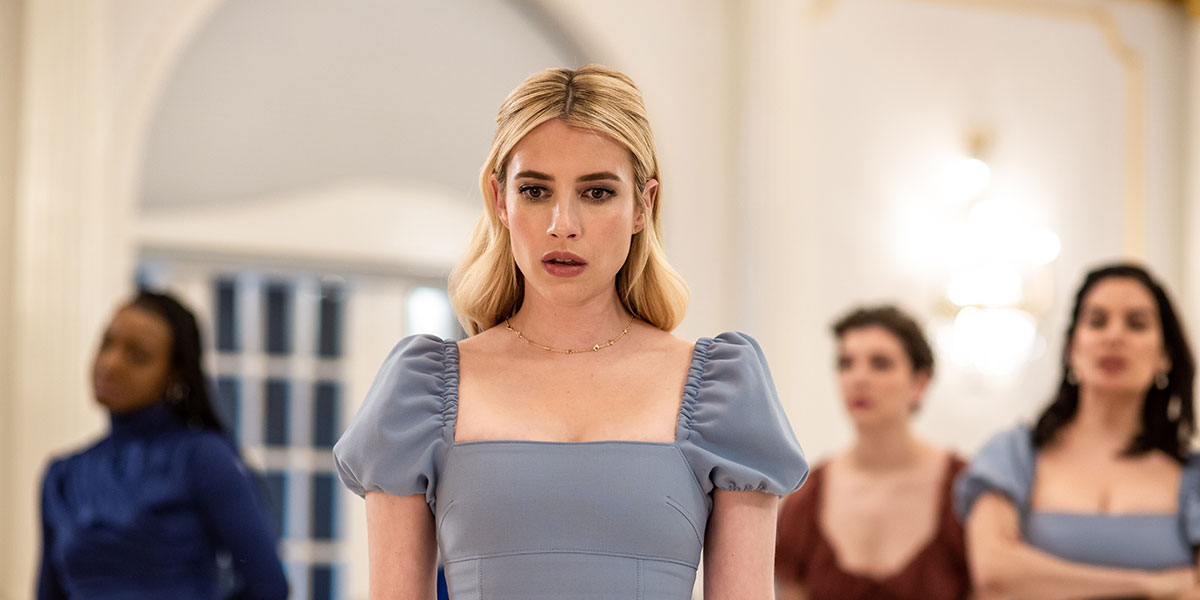 Emma Roberts in Maybe I Do (Vertical Entertainment)
Maybe I Do fails to impress with an unimaginative script and stilted performances, despite its star-studded cast.
---

Michael Jacobs' first film feature debut Maybe I Do follows three couples and their intertwining stories as they all reach pivotal moments in their relationships. At the centre is Michelle (Emma Roberts), who tells her boyfriend Allen (Luke Bracey) that they either get married or call it quits. In turmoil, they each return to their parents' homes to seek guidance.
At its best, Maybe I Do is a breezy, inoffensive multi-generational romantic comedy with a respectable performance from Emma Roberts. Mostly, however, it's a film that doesn't stray much further than the formulaic safety net of the rom-com genre. At the core of its narrative is the fear of feeling like you're not living your best life, being your true self or loving the right people. Such fears are felt universally, yet the characters in Maybe I Do feel impossible to reach.
Indisputably, a rom com only works if the characters are relatable. Although they may be flawed, through their interactions with the love interest we learn to love them too. However, Maybe I Do's script is jam-packed with stilted dialogue and ensures this star-studded cast has no chemistry. The stakes feel so low between the characters that no real connection can be made to the viewer either. We do not wish for them to resolve their issues because we don't understand why they're together in the first place.
Emma Roberts and William H. Macy (as Sam) try their best to bring their characters to life – hopeless romantics in the search for their happy endings. Diane Keaton and Susan Sarandon, however, suffer from the surface-level script. Keaton, in her role as Grace, is one-dimensional and lacks any real agency. Sarandon, beloved for her roles in Thelma and Louise (1991) and The Rocky Horror Picture Show (1975), is insufferable beyond redemption as Michelle.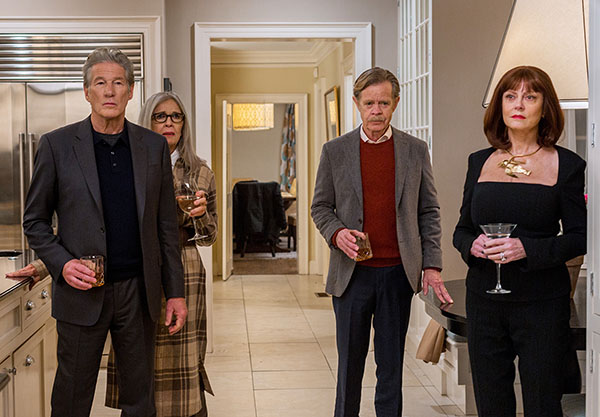 Where Maybe I Do lacks romance, it doesn't make up for it with humour either. Whether it be Sam weeping at a romance movie, Howard (Richard Gere) sputtering in the hallway after meeting an unwanted guest, or a neighbour shouting through the walls of Michelle and Allen's apartment, it all feels like part of a skit as opposed to something that happens in real life.
Granted, when we think of rom-coms, the set design is not always the first thing that comes to mind. However, in Maybe I Do, the lack of imagination in the backdrops only elevate the feeling of disconnect between the characters. Like stock images in their sparsity, such locations like Michelle and Allen's home feel unconvincing as places where two people who are in love share their lives.
Maybe I Do's flaws make its climax, and therefore its conclusion, feel entirely inconsequential. A rom-com, they say, is not necessarily meant to change your life. Well, that may be true, but Crazy, Stupid, Love (2011) changed mine. A great rom-com has the power to hold you in a death grip, to move you, or to entertain you in that bittersweet way akin to pressing a bruise. Unfortunately, Maybe I Do misses one too many beats to make a lasting impression.
---
Maybe I Do will be released in US theaters on January 27, 2023.